All children should be able to follow their dreams and be the best they can be. No matter what life throws at them. No matter what their ability.Each year, thousands of children who are sick, disadvantaged or have special needs, get support from Variety the Children's Charity when they need it most.
Eleven men involved in the show business industry meet each week at a social club named "Variety Club". On Christmas Eve, a baby girl is left abandoned on the club's doorstep at the Sheridan Square Film Theatre in Pittsburgh with a note which reads:Please take care of my baby. Her name is Catherine. I can no longer take care of her. I have eight others. My husband is out of work. She was born on Thanksgiving Day. I have always heard of the goodness of showbusiness people and pray to God that you will look after her. Signed, a heartbroken mother."Despite an extensive search, the mother is never found. The men informally adopt the baby and name her Catherine Variety Sheridan. They go on to pay for the Catherine's education and upbringing. This prompts the club to start raising funds for other disadvantaged children and Variety – the Children's Charity is born.
1975
Variety Australia is founded in Sydney.
As a tribute to the show business origins of Variety, offices are referred to as 'Tents' and Chairmen are Chief Barkers.

1980
The Ladies of Variety committee
The Ladies of Variety committee is founded, holding the inaugural Children's Christmas Party in Sydney.
Derryn Hinch sketches a logo featuring the now iconic heart and hat, symbolising the show business origins of Variety and caring for our children. The logo is adopted by Variety Australia.
1980-1988
Regional Committees are founded in each of Australia's mainland capital cities.
1984-1985
Dick Smith invites his mates for "a drive in the bush" to raise funds for Variety. The Variety Bash was born and quickly becomes an incredibly successful charity event.
1985
Variety volunteers celebrate raising a record $1 million in annual revenue.
1993
Woolworths sponsor the Variety Gold Heart campaign, raising over $1 million.
1994
Variety begins establishing independent 'Tents' in each state and territory.
1991
Tent 82 - Northern Territory is created and runs it's first Bash
2014
The Variety Bash celebrates turning 30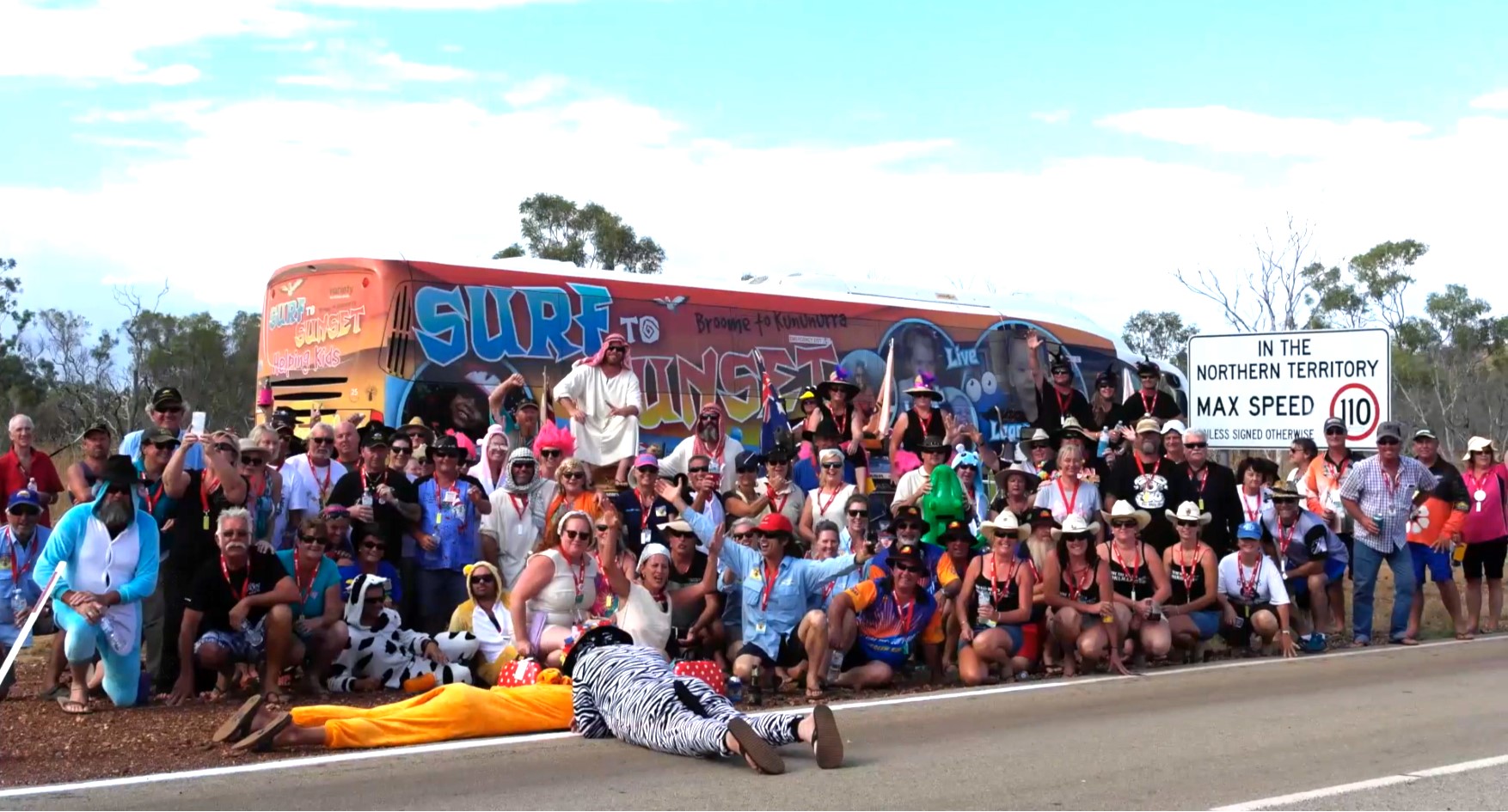 2020
The Variety Bash celebrates turning 36, raising over $200 million for children. NT Bash celebrates 29 yrs but for the first time since 1991 has had to postpone due to the COVID 19 virus. We will be back in 2021 to Bash Noonamah to Nhulunbuy August 14-22!
Need more information?
Can't find what you're looking for? Why not visit the frequently asked questions page or contact us, we'd love to hear from you!