UTE BEAUTY!
The iconic Hot 100 Australia Day Ute Run turned 20 in 2021, and we had an awesome display of utes, flags, dogs and fun-lovin' characters as we wound our way from Hidden Valley Raceway to the awesome party spot – Noonamah Tavern & Rodeo! 
And the best way to celebrate turning 20?  Raising $20,000 for Variety NT kids!!!!  Thanks to everyone who participated in the Ute Run, to those behind the wheel honking at the fans, to those waving flags and cheering from the roadside, to our amazing volunteers and sponsors, and to our Variety Bashers.
We had a full house of 400 utes in the convoy! And what a beautiful sight and sound it was, you all should be very proud of yourselves, we just love the effort you go to decorating your pride and joy, yourselves and your dogs for the Ute Run.
We would love to hear from you – take 5 and take our SURVEY
Winna Winna Chicken Dinna- here's your list of top dogs:
Category Winners:
Games Winners:
Thong Throwing bloke: Richard H
Thong Throwing Chick: Kelsey A
Thong Throwing boy: Alex M
Thong Throwing girl: Tyler K
Thanks to Slappas Thongs for the thongs and prizes!
Lamington Eating Champs: Lachlan A & Mazz
Thanks to Nightcliff Bakery for the scrummy lamingtons!
Raffle Winners:
1st prize: Bobbi K / 2nd prize Ceire D /3rd Prize: John W/ 4th prize Lynne H
Thanks Mate!  Huge thanks to our Variety Volunteers, you did and outstanding job.  To our sponsors
Hot 100, Noonamah Tavern and Rodeo, NT Government, Trafficwerx, Australia Day Council NT, Total Tools, 7 Darwin, Shannon's, Slappas Thongs, Dreamedia Creative, Storm Cell TV, Oaks Darwin Elan Hotel, NT Police, FRM, Burson Winnellie, Hidden Valley Auto Centre, Fuji Xerox, Wisom Bar & Cafe, Rotary Club of Darwin, Territory Technology Solutions, Darwin Container Service, Thrifty Darwin, Harry's Place, Zip Print

Get your online entry before 22 January to be in the draw for one of 10 prime spots in the convoy! Winners will be notified and issued with their very own pass to start on the grid! First utes through the gates will also start on the raceway, to be joined by sponsors vehicles and the ever amazing, Variety Bash Cars).Just $10 registration per ute, with proceeds going to Variety NT Freedom Camp at Goanna Park
Everyone participating will be required to register this year to be allowed in, so make sure to add your mates' details when you book your ute in.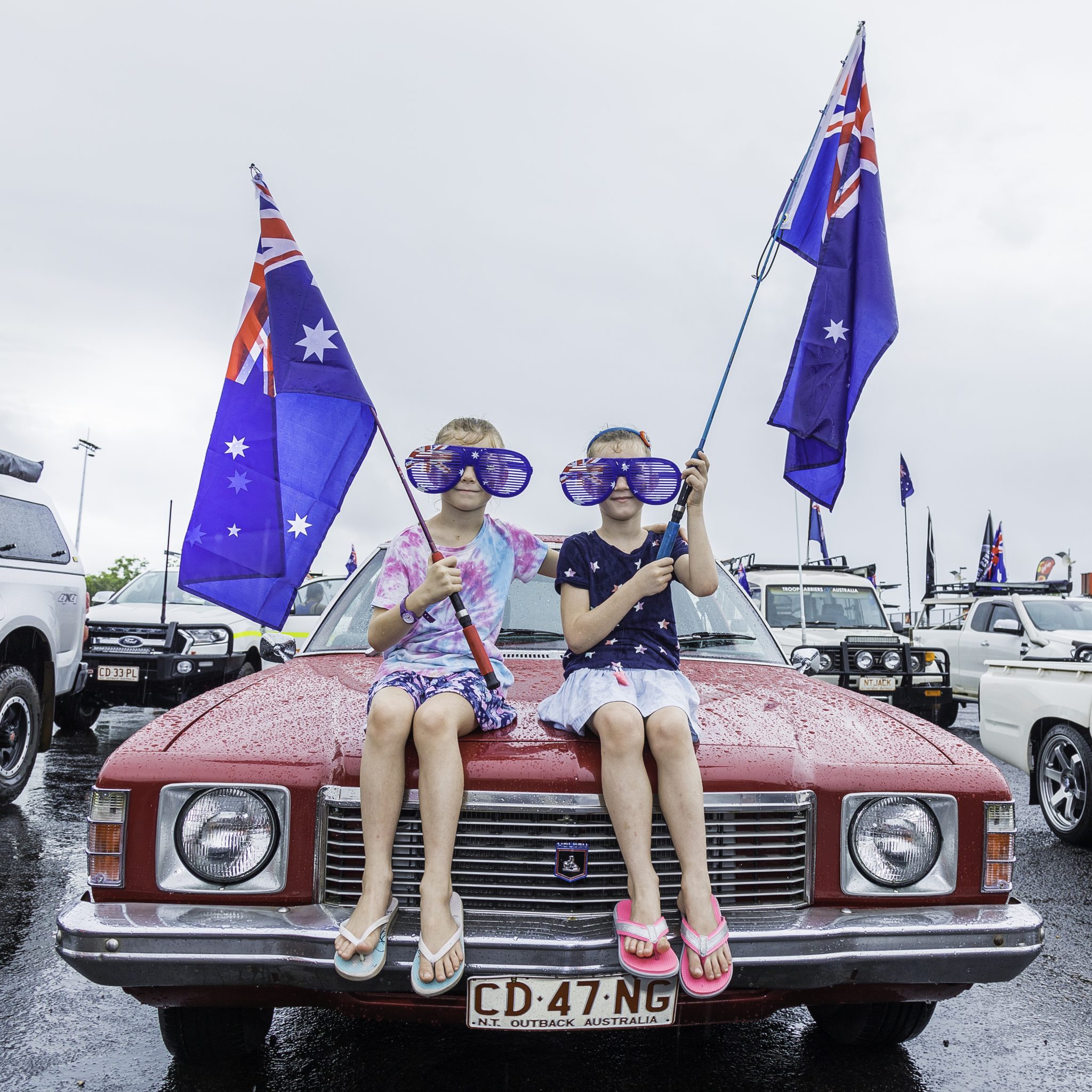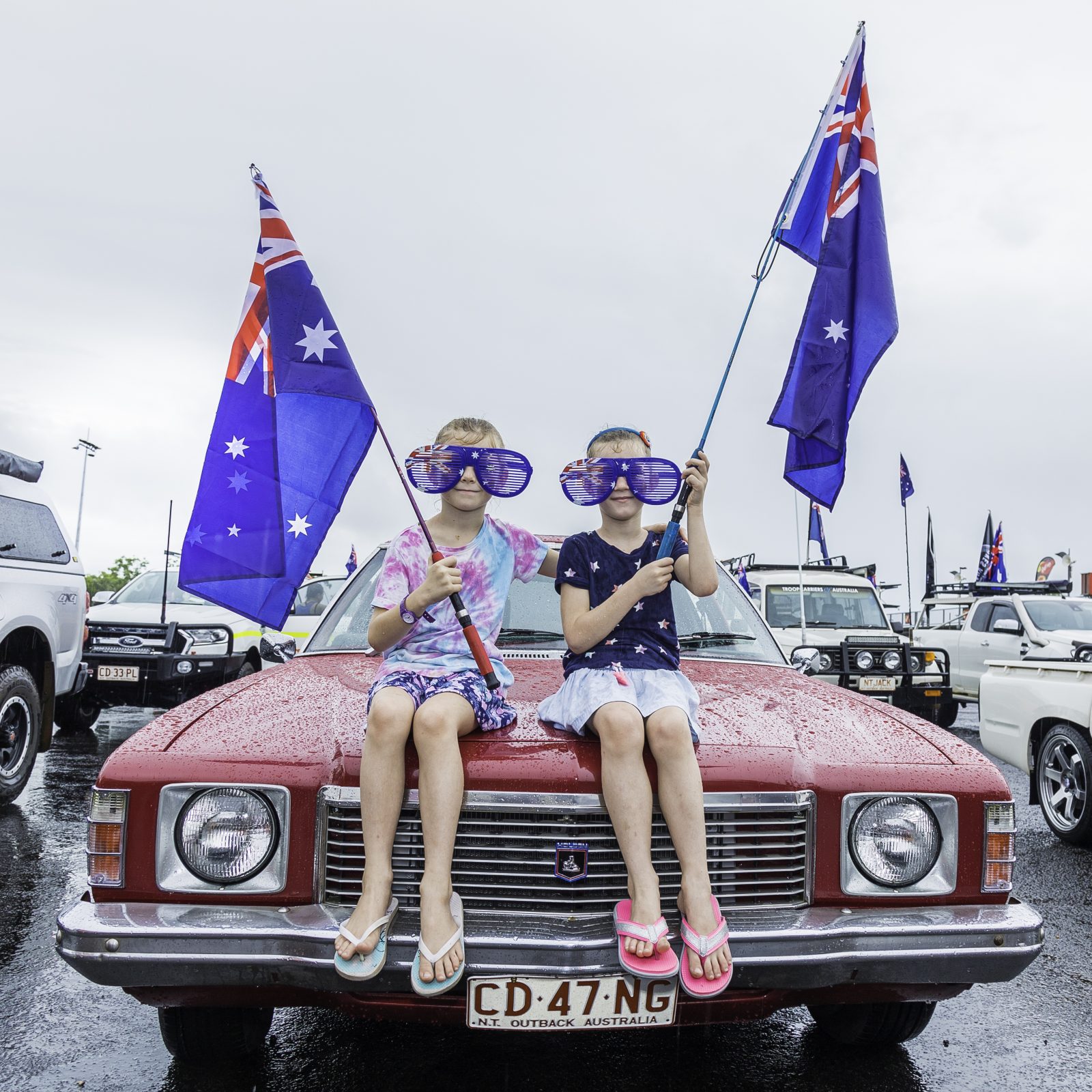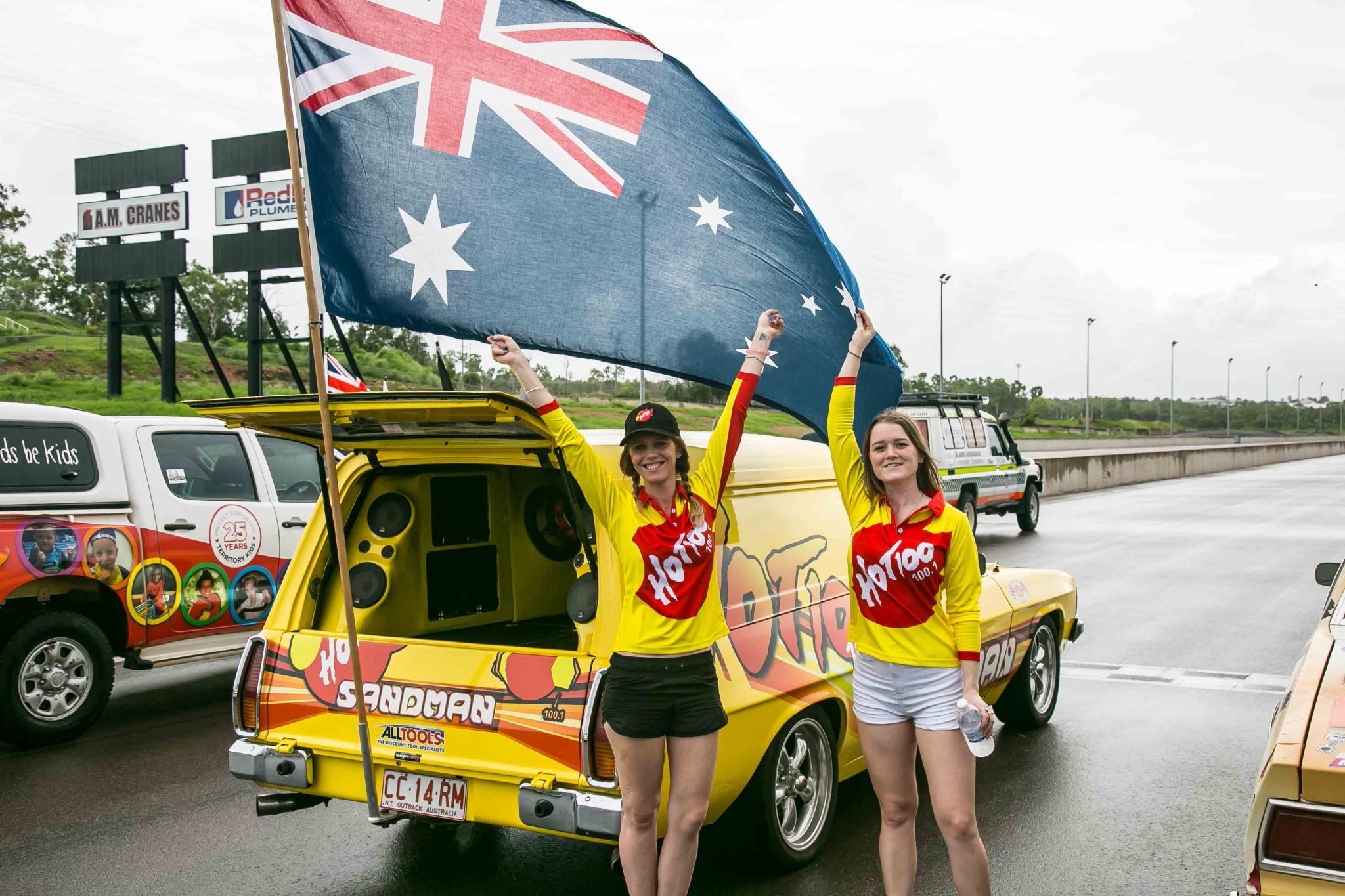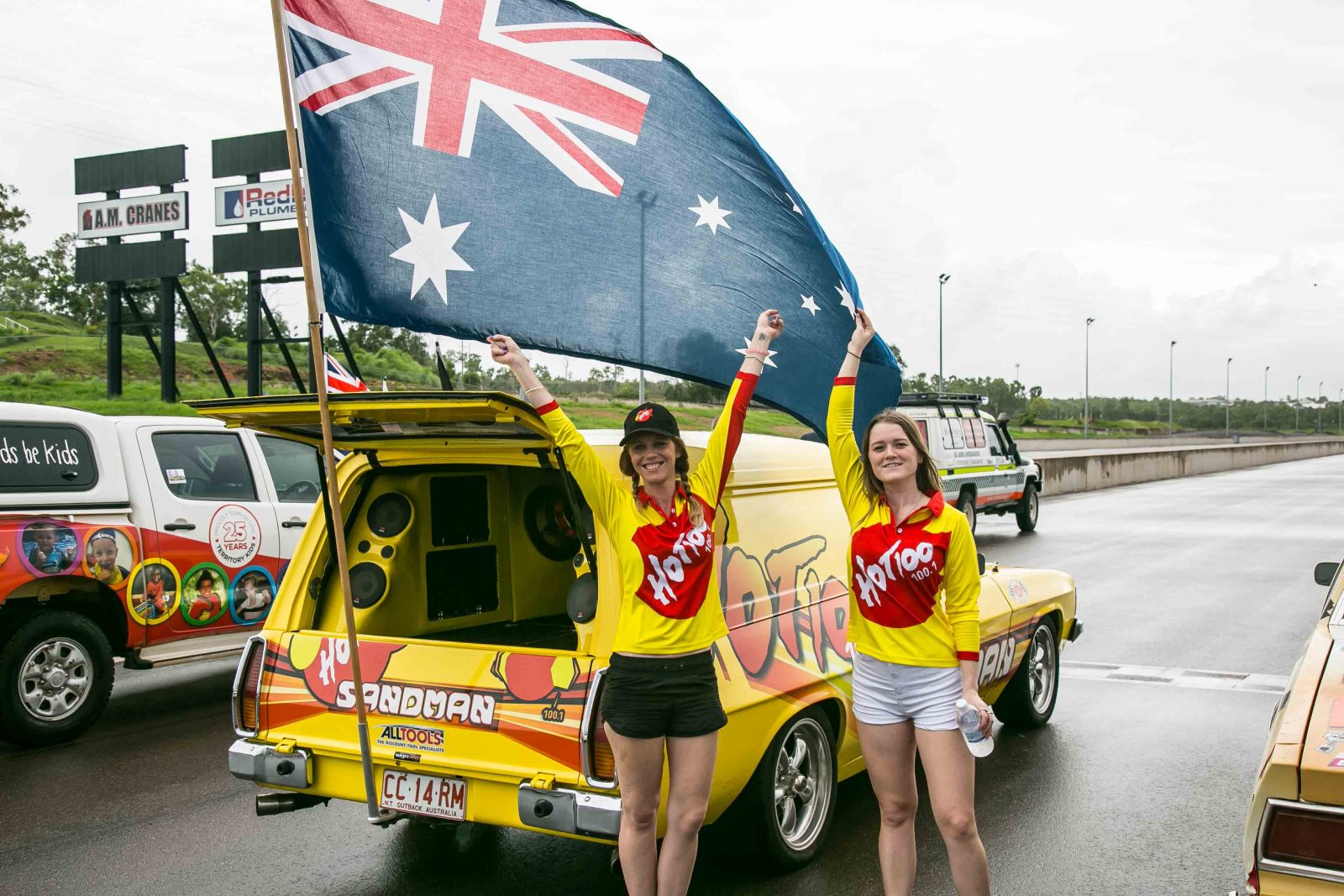 Make sure you get your Ute Run singlet to really look the part, just $20 and available online and at the event if not sold out prior.
Tickets and merchandise are non-refundable but can be transferred to another Ute / person if required.
Event Timeline:
6:00am – Hidden Valley gates open
7:00am – Event gates open
9:30am – Flag Off
Parade through the main roads of the northern suburbs, Palmerston and rural area
10:30am Arrive at Noonamah Tavern and PARTY!  Noony has two bands to keep you rockin 'through the day with Stereobate and Coffin Fitz
The annual Australia Day Ute Run is a street parade that entertains spectators as it winds its way through Darwin Northern Suburbs and Palmerston before culminating in a community celebration. We encourage all to go overboard and deck out your ute, yourselves, your dogs and join in the fun!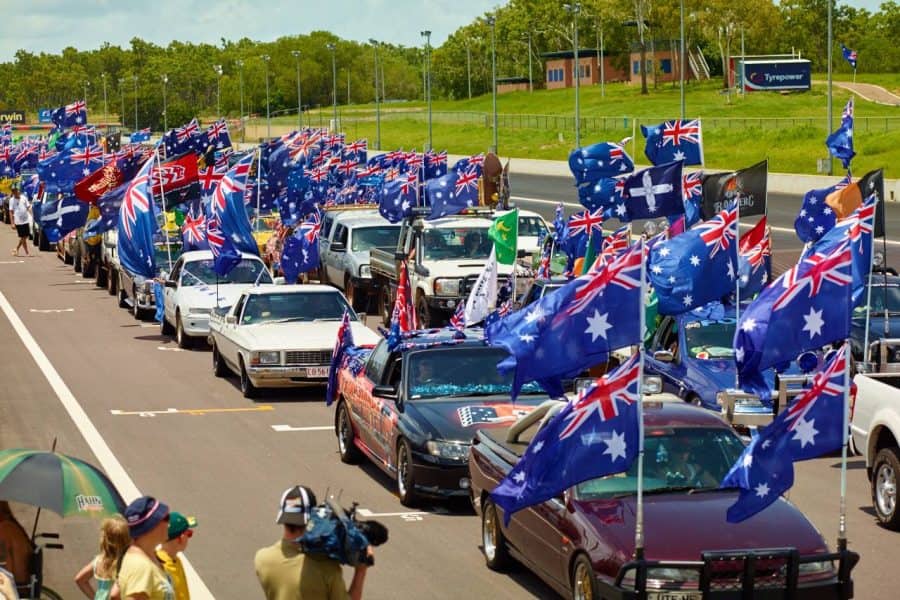 Funds raised will go towards Freedom Camp at Goanna Park, a camp which aims at providing children with a mild to moderate disability and disadvantaged children a unique experience away from their day to day routines in a safe and secure environment.
Food and drinks can be available for purchase at Hidden Valley Raceway and Noonamah Tavern (No BYO alcohol at Noony permitted)
Great prizes up for grabs for Best Themed Utes and Best Dressed bloke/sheila/boy/girl/dog. Dress yourself, your ute and your dog up to win! (Flags available at National Flags – 0418 835 644)
Sign up at Noony to have a crack at the famous THONG THROWING Competitions, thanks to sponsors Slappaz Thongs, grab some lunch and enjoy awesome live music and take a look at all the amazing utes and cars on display!
If you would like to make a donation to Variety- the Children's Charity NT, become an event sponsor or have any questions about the Ute Run please call 08 8981 2544 or flick us an email [email protected].
* We encourage you all to decorate your utes in celebration but make sure your beast is fully road worthy and registered.  Don't drink and drive, make sure you arrange a Sober Bob, or take advantage of the free camping at the Noonamah Tavern.
Thanks for supporting this long running event and local charity Variety NT!
Check out 2020 Ute Run Photos!  Thanks to Storm Cell TV
Free camping at rodeo grounds
Free buses back to Palmerston and rural areas, book at the Noonamah bar on the day
VOLUNTEERS WANTED–  There's nothing more Aussie than lending a hand to your mates, so if you are keen to help us at the Ute Run jump online and fill our our Volunteer Application, call us on 8981 2544 or send an email to register your interest.
* We encourage you all to decorate your Utes in celebration but make sure your beast is fully road worthy and registered.  Don't drink and drive, make sure you arrange a Sober Bob. 
Please note there will be Police presence with FREE, breath testing, roadworthy and rego checks.
Thanks for supporting this long running event and local charity Variety NT!
Thanks to all our amazing Event Sponsors who help us make this event shine! Big shout out to Traffic Werx NT, who make what is a mammoth task look like a breeze when co-ordinating traffic for this big road event!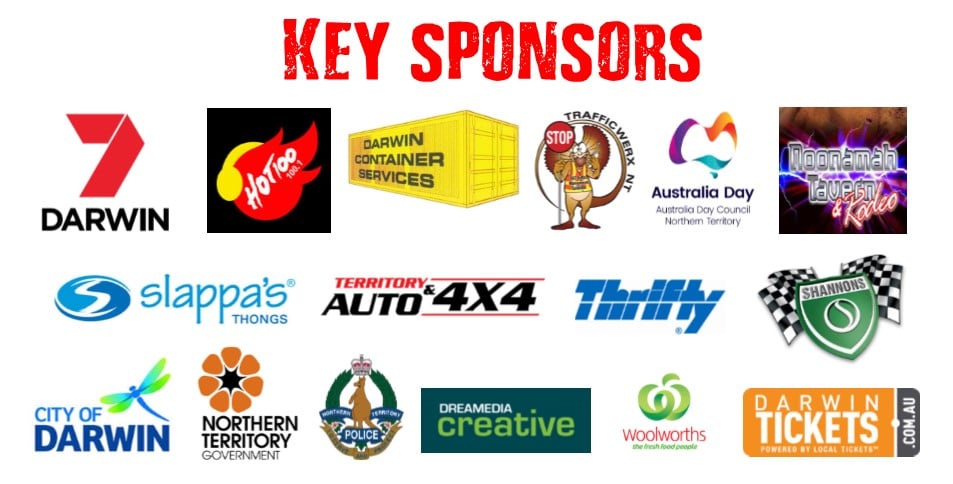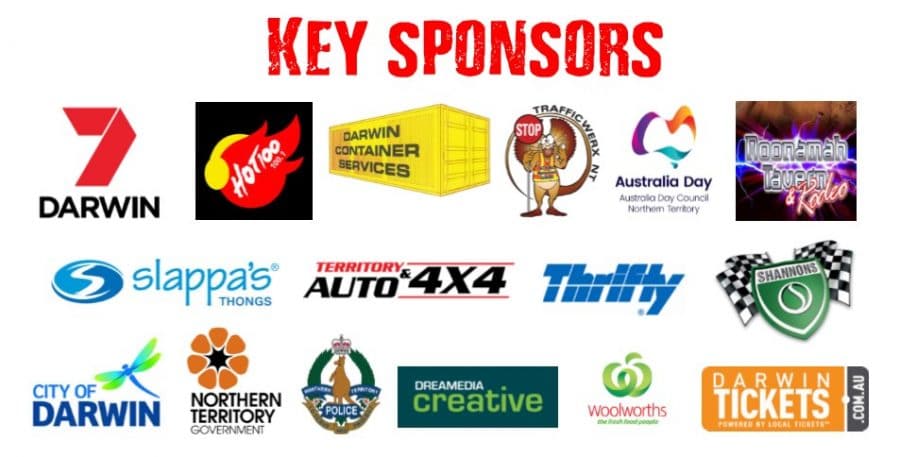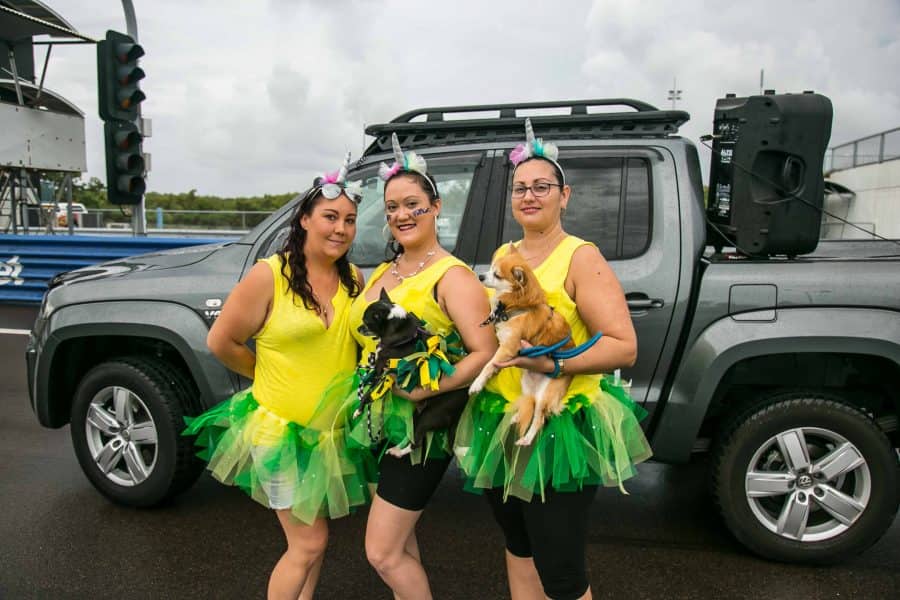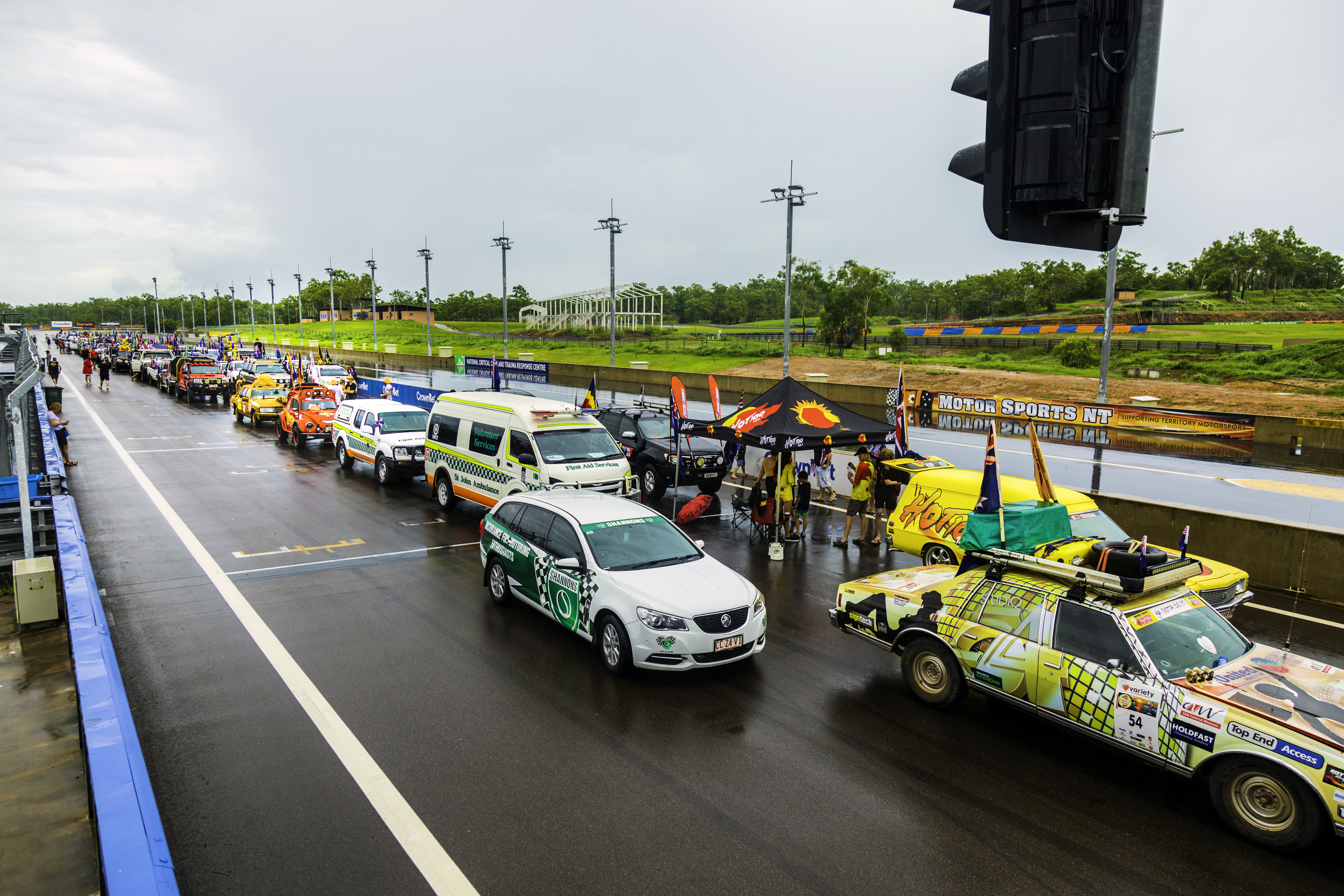 START FUNDRAISING
Why not fundraise a bit extra for the kids of Freedom Camp at Goanna Park this Australia Day – start your own fundraiser page HERE
Or to make a donation click HERE