In 2019 the amazing Alice of Nemarluk School received a new trike thanks to a Variety NT Grant.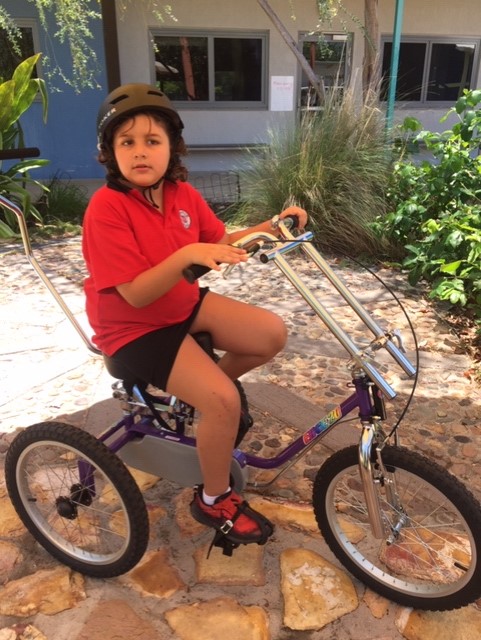 The 'Bodycyle Bicycle' which Variety kindly donated for Alice is being used in Alice's school program to increase her cardiovascular fitness, muscle strength and flexibility and improve her joint mobility, posture and coordination.
Alices Trike – Watch a video of Alice in action!
Alice enjoys riding her bike and seeing herself improving.  She's particularly proud at being able to go up a slight hill without assistance. – Deni Walsh, SESO. MOVE Program, Nemarluk School, NT