Partner with Variety
Partnering with Variety is not only a great way to give back to the community, it's good for your business too. Research shows that businesses who partner with charities have a healthier bottom line and increased staff satisfaction.
Most importantly, your business will be making sure that children and families in your community don't miss out on help when they need it most. Here are a few ways you can partner with Variety.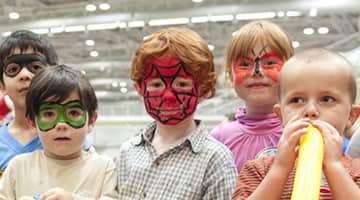 Staff engagement
Nominating Variety as the beneficiary of existing company events such as golf days or casual dress days, or holding a specific fundraising event is a great way for your staff to support Queensland kids. Your staff are also invited to volunteer or take part in our many events. Not only do these activities boost staff development, but they also bring your employees closer to the disadvantaged kids and their families who are at the heart of everything we do.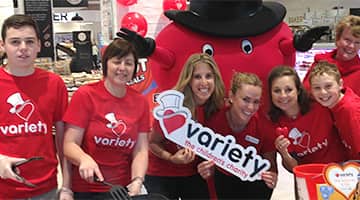 Financial support
Some of our most successful relationships are designed so partners can support a community or specific program of their choice. This is a way for you to direct your investment to communities in which your business operates and where your customers, suppliers, shareholders and staff are located. You can also donate in-kind goods or pro bono services that we would otherwise need to buy, enabling us to direct an even greater percentage of the donations we receive to our programs.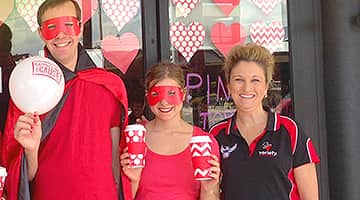 Event sponsorship
Variety runs some of Australia's best known and longest-running fundraising events like the Variety Bash, Yamaha Variety Jet Trek and Variety 4WD Adventure. Sponsoring an event can align your brand with one of Australia's most well-known children's charities and provide access and exposure to your target markets. Our team will work with you to tailor a specialised package to meet your marketing objectives and business needs.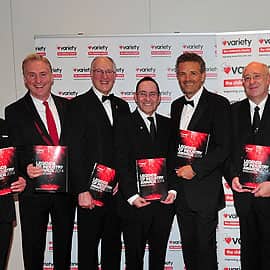 Cause related marketing
Aligning your company with Variety through co-branding will show your customers that you are committed to improving kids' lives while providing them with the opportunity to support Aussie kids through the purchase of your product. Our corporate partners most commonly adopt a cause related marketing program by donating a percentage of the sales of a product or service to Variety. Your dedicated Partnerships Manager will work with you to tailor the best strategy to help achieve your goals.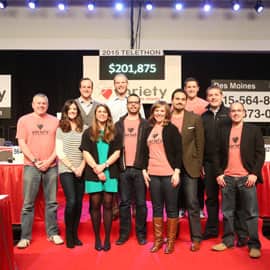 Workplace giving
Workplace giving is one of the easiest and most effective ways to help. Donations are made automatically from an employee's pay, before tax. You can even match your staff's workplace donations, supporting their personal efforts to help Aussie kids in need. The program offers a strong sense of purpose for those participating. All this can be achieved with a small contribution in line with pay day, from as little as the equivalent of a takeaway coffee. Find out more here.
Become a corporate partner
There are so many ways for your organisation to get involved with Variety! Contact Nikki Porter, Partnerships Manager, today at 07 3907 9300 or email [email protected] and we'll customise a partnership proposal for your consideration.
Enquire about corporate partnerships