Variety Toyota AFL Grand Final Lunch Award Winners Announced
In a glittering ceremony held at the Variety Toyota AFL Grand Final Lunch on September 27, 2023, two outstanding individuals were recognised and celebrated. Kate Darby, from the Geelong Football Club, was awarded the prestigious 2023 Tom Hafey Heart of Football Award, while Charlee Lang, a 15-year-old gymnast, received the 2023 Variety Young Sports Achiever award.
The Tom Hafey Heart of Football Award, presented in memory of the late AFL legend and Variety supporter Tom Hafey, acknowledges AFL and AFLW players who have displayed remarkable dedication and selflessness in their efforts to improve the lives of children. Kate Darby's selection as the 2023 recipient is a testament to her outstanding contributions to the community, especially in empowering children.
Beyond her role as an AFLW player, Kate Darby serves as a GMHBA Healthy Heroes facilitator, where she actively promotes healthy choices among children. She is also a passionate ambassador for inclusion and empowerment, establishing connections with diverse demographics. Kate's involvement in various initiatives, including the IDAHOBIT Football Clinic and Special Schools Gala Day, exemplifies her dedication to making sports accessible to all children. She follows in the footsteps of past winners, including 2022 recipient Emma Kearney, Scott Selwood, Robert Harvey, and Eddie Betts, all of whom have made significant contributions to improving the lives of children and young people.
The 2023 Tom Hafey Heart of Football Award finalists included Brodie McLaughlin (Gold Coast SUNS), Darcy Vescio (Carlton Football Club), Kate Darby (Geelong Football Club), and Travis Boak (Port Adelaide Football Club). Variety – the Children's Charity Victoria commends the dedication of all the finalists and looks forward to witnessing their continued community work for years to come.
In addition to Kate Darby's recognition, Charlee Lang, a 15-year-old gymnast with Down Syndrome, was honoured as the 2023 Variety Young Sports Achiever. Charlee's extraordinary talent was on full display at this year's Special Olympics State Games (Level 3) in July and Senior Victorian Championships in April where she secured the coveted 1st All Around Champion title at both events.
Charlee's journey in gymnastics has been greatly facilitated by the Variety Heart Scholarship, which has allowed her to continue her specialised coaching sessions and weekly classes. The scholarship has also provided Charlee with the opportunity to participate in various competitions throughout the year, boosting her confidence and nurturing her ambition to qualify for National selection in 2026 with the hope of attending the World Games in 2027.
Variety – the Children's Charity Victoria celebrates Charlee Lang's achievements. Charlee's dedication and passion for gymnastics are truly commendable, and her future in the sport holds great promise.
These awards stand as a testament to the unwavering commitment of both Kate Darby and Charlee Lang. Their dedication and passion serve as an inspiration to us all.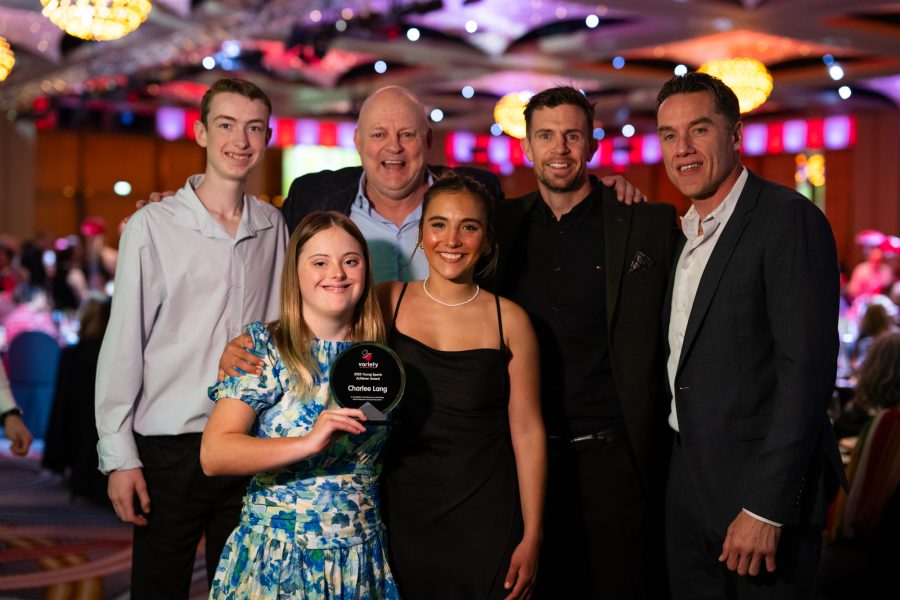 Subscribe and stay updated