Shining on for Kids in Need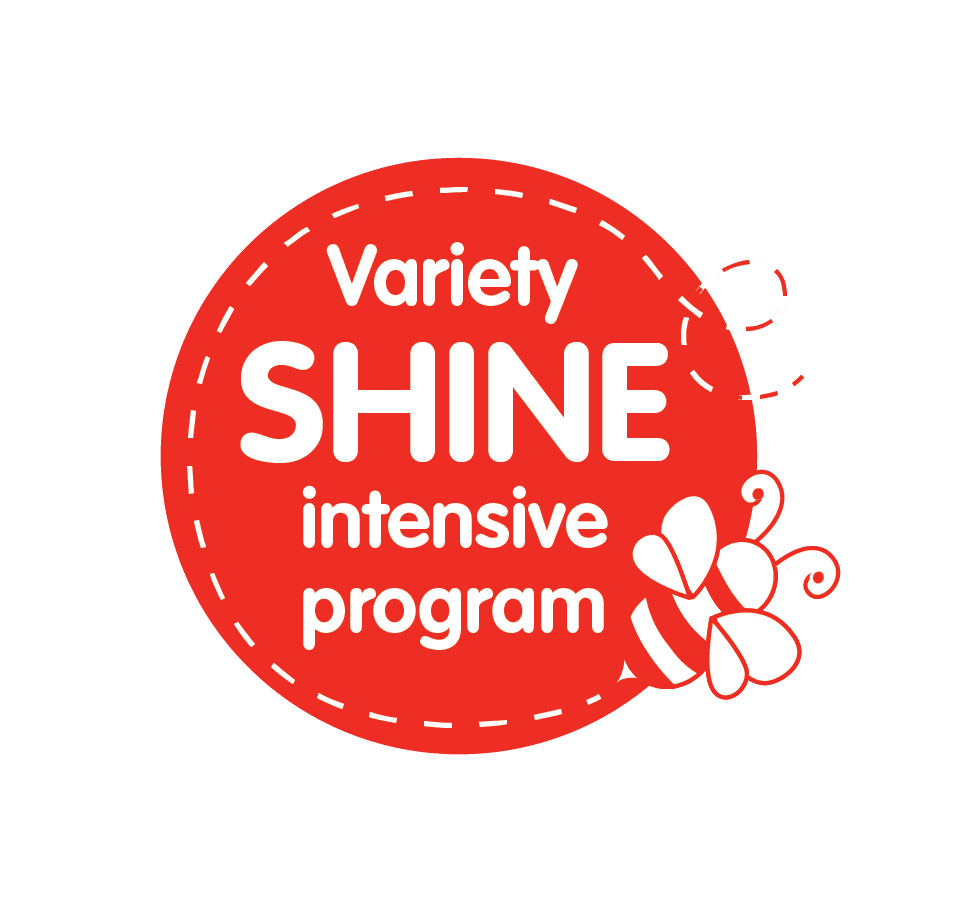 Ensuring all kids get the opportunity to keep up with their mates in the classroom.

The Variety SHINE Intensive Program is an education program that ensures all kids get an opportunity to overcome language and learning problems and keep up with their mates in the classroom.
Held in Port Melbourne under the directorship of Dr Carl Parsons, the program provides intensive opportunities for children with a range of disabilities to access high-quality multi-disciplinary team services at no cost. The multidisciplinary, evidence-based service provides intensive assessment, therapy and support for children aged 4-14 with language learning disabilities.
We provide a safe, fun and stimulating environment with a range of school-type activities. These include art, music, singing, drama, dance and physical education. The unique program includes Occupational Therapists, Psychologists, Special Educators, Speech-Language Pathologists, Audiologists, Optometrists, Art/Dance/Drama/Music Professionals and Physical Education staff.
The specialist team helps to develop programs around individual students' interests and talents to provide a motivating, positive and creative learning environment.
All programs run for 5 days, from 9am to 3pm and take place in Port Melbourne (excluding Social Skills 4 – 6 Years which concludes at 1pm daily).
Program 1

– Monday 6th – Friday 10th January 2020

Program 2

– Monday 13th – Friday 17th January 2020

Program 3

– Monday 20th – Friday 24th January 2020 (Please note the program finishes at 1pm on Friday 24th January)
Applications for the January 2020 SHINE Program are now closed.
Contact us on (03) 8698 3900 for more information or email [email protected]