Calling on all the Sesame Street fans among us!
For this year's Australia Day, MINISO has decided to celebrate it in a special and meaningful way by launching the "Donate Love to Our Children" campaign. From the sales of its MINISO X Sesame Street series between 26 Jan and 21 Feb, MINISO will donate 10% to Variety – the Children's Charity to support kids in need.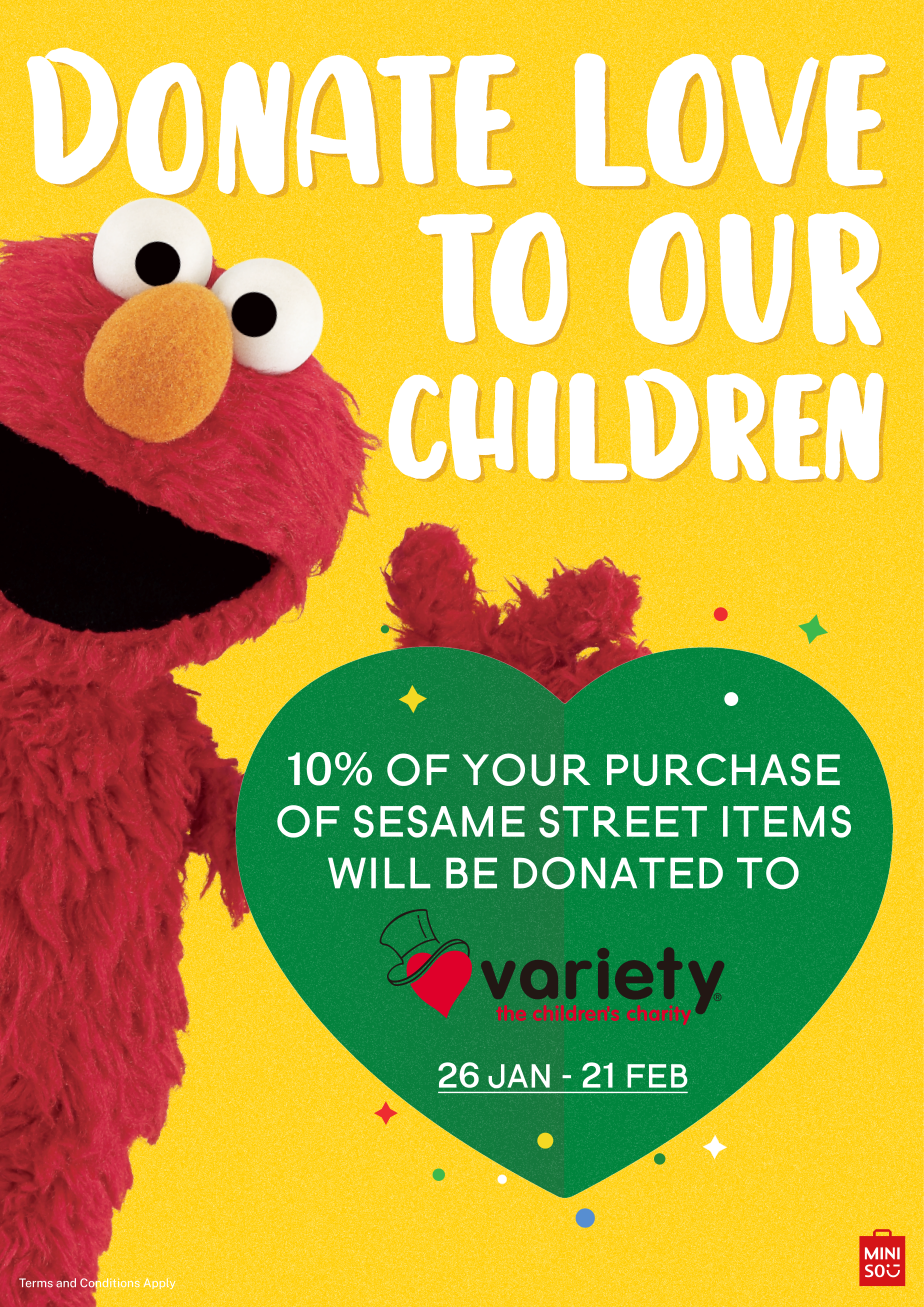 Last September, MINISO introduced to Australia its collaborated series with Sesame Street, the world-renowned children's television show from which many people learn the alphabet, numbers, and so much other fundamental knowledge. Inspired by its mission of helping kids grow smarter, stronger and kinder, MINISO Australia decides to organise this love donation campaign for Aussie kids.
We are so grateful to MINISO Australia for their wonderful support!
Purchase your Sesame Street items in store
(available in all stores excluding Sunnybank and North Lakes)
Store locator: https://miniso-au.com/en-au/store-locator
For further information please click here
MINISO is a Japanese-inspired lifestyle product retailer, offering high-quality household goods, cosmetics and food at affordable prices. It aims to become a brand better in tune with today's youth, more clearly understanding their attitudes and behaviours in order to bring them the most enjoyable shopping experience.
With over 30 stores in Australia, MINISO enjoys great popularity among Australians, especially young generations aged from 18 to 35, while communicating the positive
message "Love Life, Love MINISO" every day!
You may also want to read