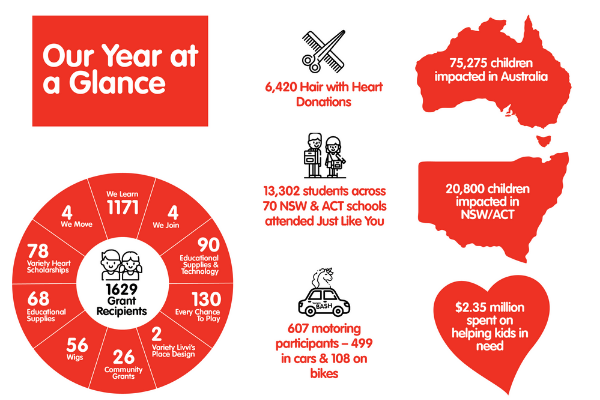 For 46 years Variety – the Children's Charity NSW/ACT has been helping to give kids a fair go.
We deliver programs, kids experiences, grants and scholarships across NSW and the ACT to improve children's lives.
Our work allows kids to gain mobility, to get out and about in the community, to communicate, achieve independence and increase their self-esteem.
We work together with donors, corporate partners, sponsors and volunteers to provide essential support where families need it most.
We believe that all kids deserve a fair go
So we help kids with these challenges: