Parkes - Koorawatha - Yass
Day 2 of the Variety Postie Bike Dash was another fantastic day of riding.
The start in Parkes was a bit nippy but everyone was ready to get out on the road to explore the mountain tracks of the Snowy Mountains. The roads this morning were divisive, some love the challenging tracks and others really do not. Whichever side you fell on the scenery was gorgeous with big areas of flats to the mountains.
Along the way we also discovered Eugowa, a delightful little town known for its murals and now its good coffee.
We had lunch in Koorawatha, a tiny town noted for its one pub and lack of petrol (a tricky combination when the postie bikes only have small tanks). Still the incredible lunch provided by the local school was delicious.
Koorawatha Public School has just 11 students split across an infants class and a primary class. We were very fortunate that the students showed a few Dashers, including Postman Pat, their brand new crank operated zip screens worth $7,000. The screens are incredible and allow teachers to do lessons outside all year round.
The afternoon ride was a long one, 134km taking us through Capital Country into Yass. The area has seen a little rain which made for some fantastic puddles for the afternoon. Its gorgeous scenery looking out over the sheep farms the region is known for but there were still some unexpected sights, like the microwave mailbox.
Tomorrow is a short day, we head towards Tumut for an afternoon rest – something many riders are very ready for.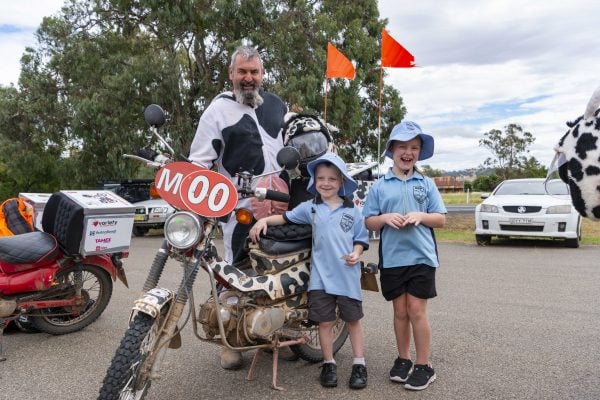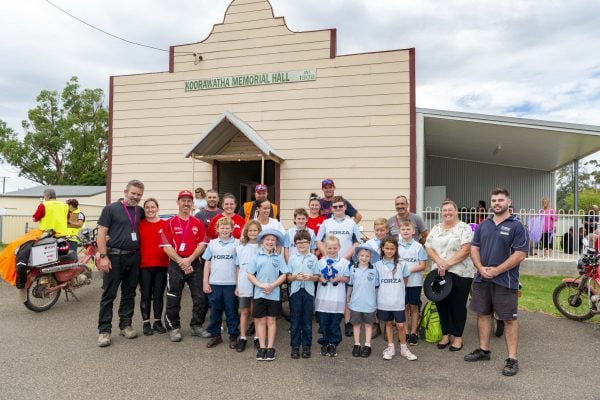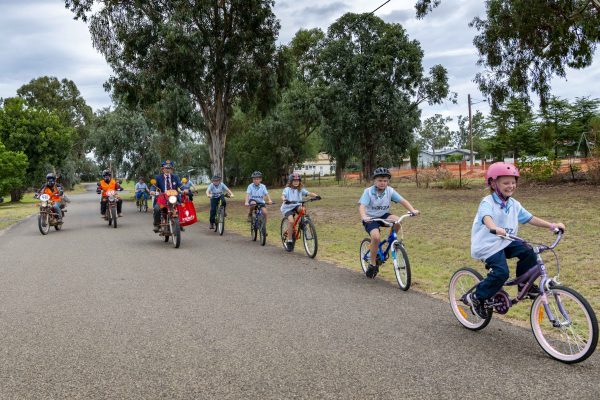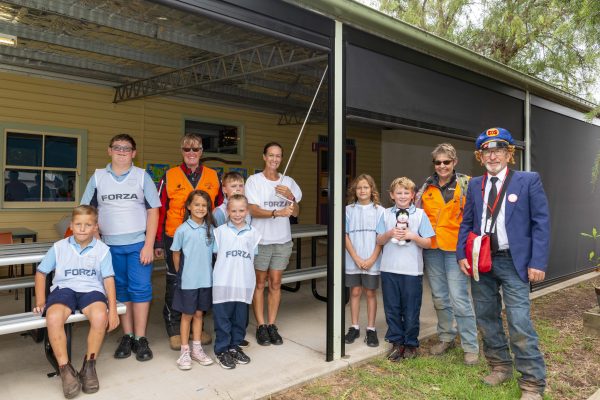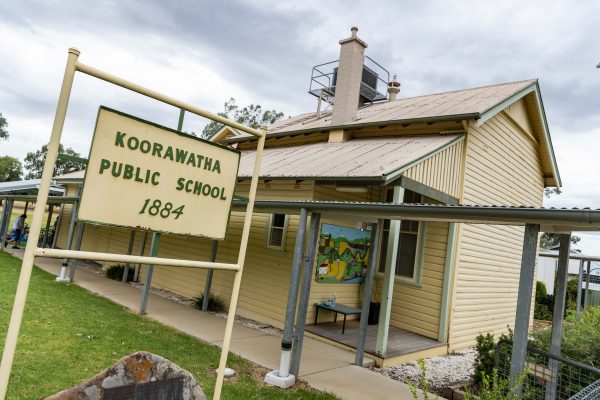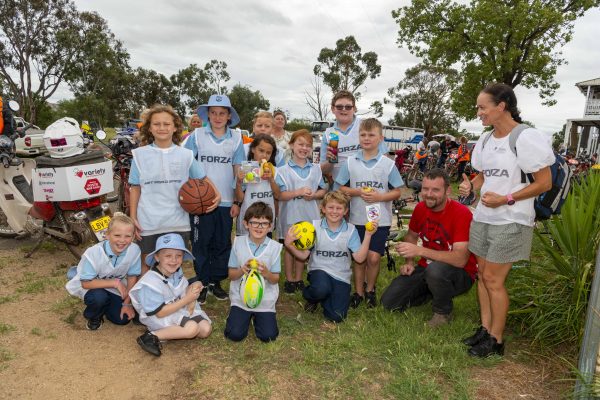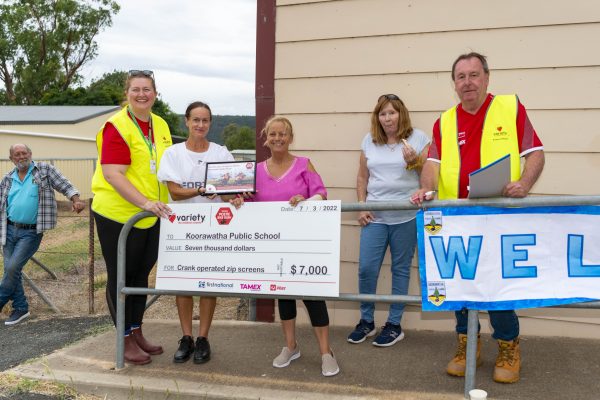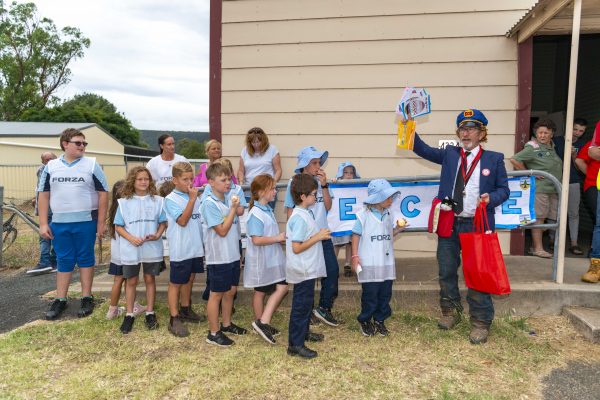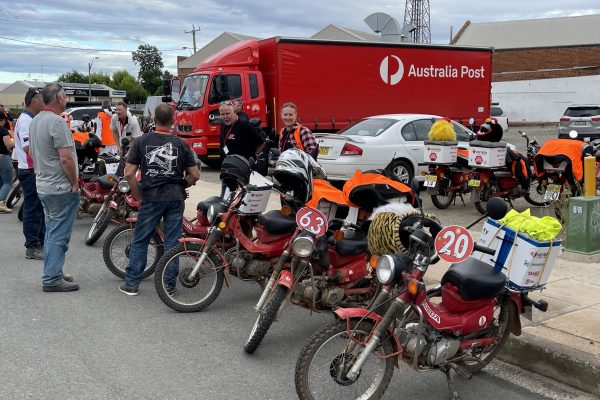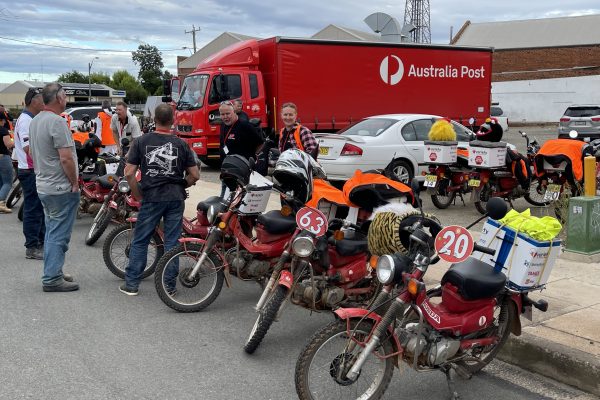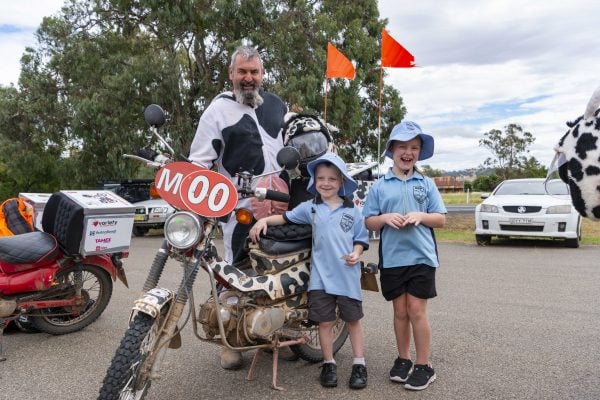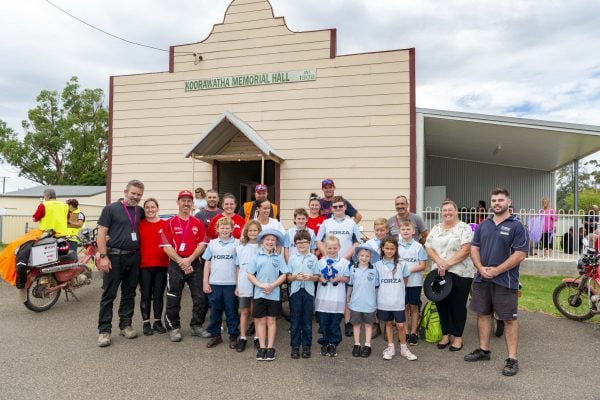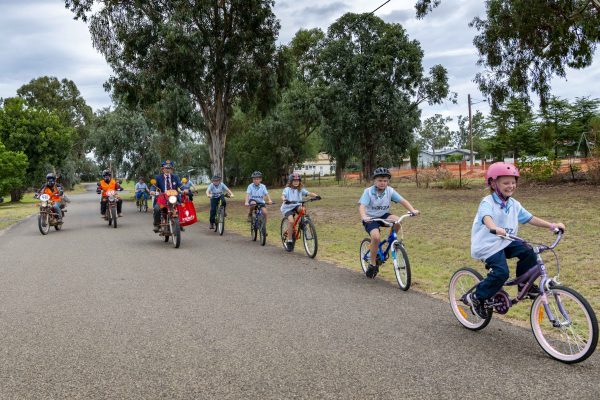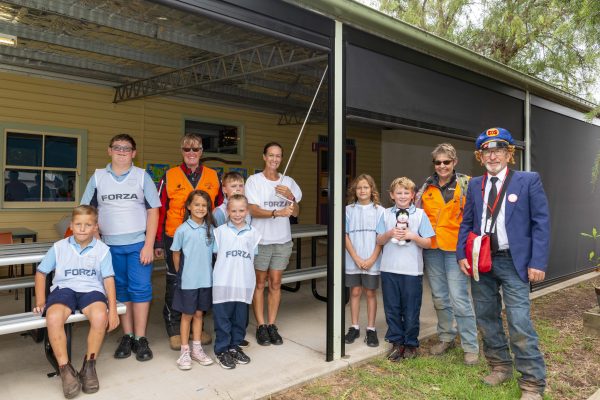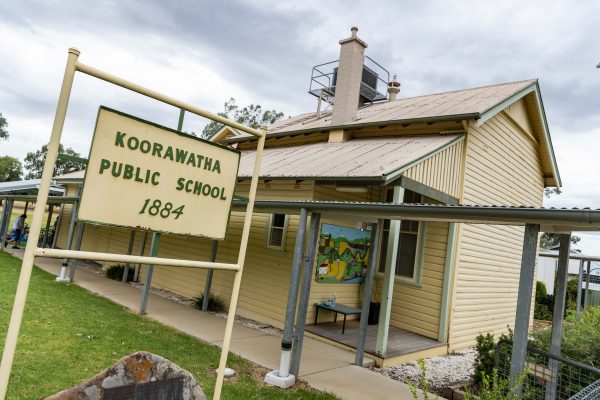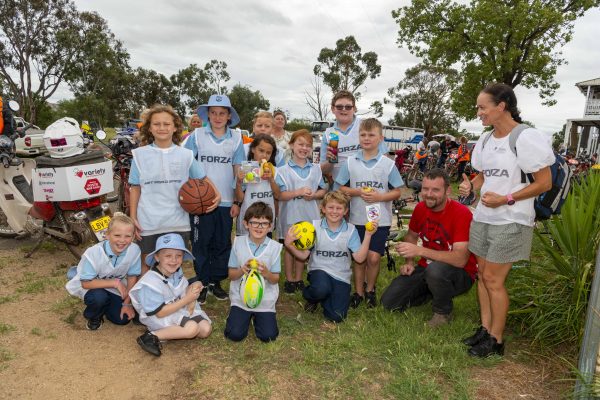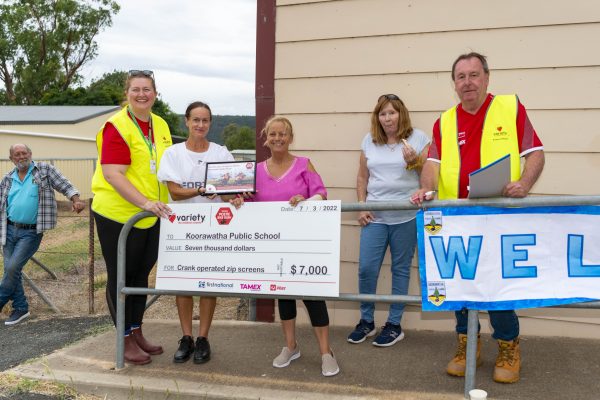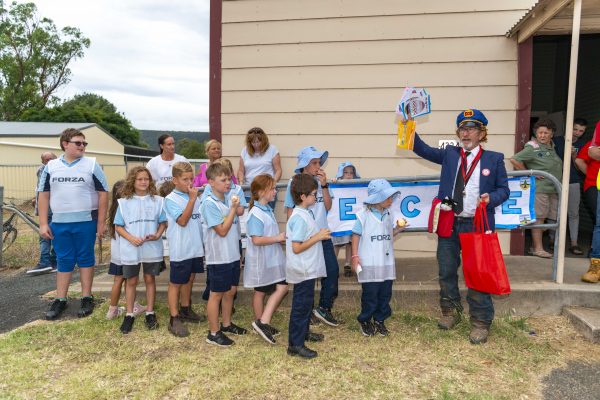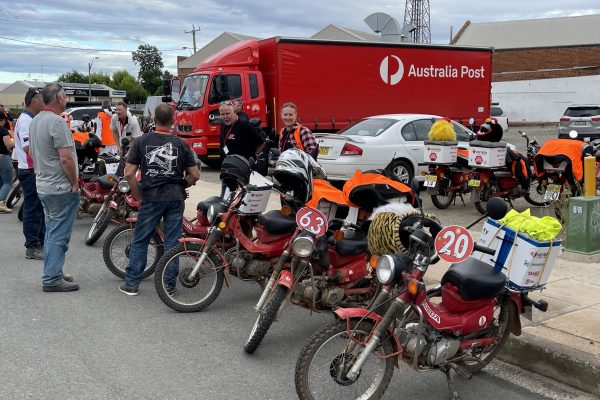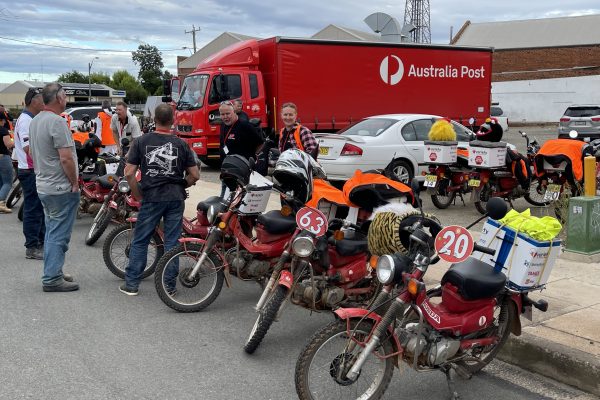 Want to donate to support the Dashers?
You legend, thank you! The Dash is a celebration of the fundraising efforts by all involved in the event and supports kids in need.
You may also want to read