Sunshine Coaches
Variety Sunshine Coaches provide transport to organisations that cater for children with physical disability, regional or social disadvantage, to enable them to access the community and to experience a range of special programs and activities.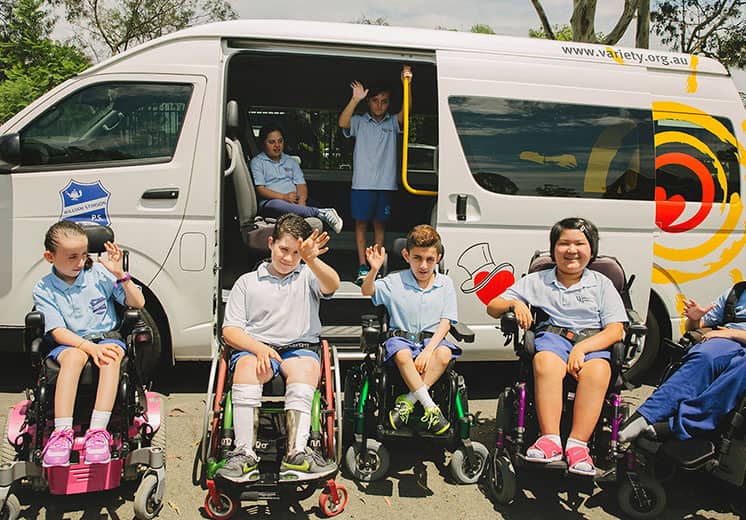 Variety Sunshine Coaches can be fitted with wheelchair modifications, ensuring that all children can attend excursions and extra-curricular activities together.
Sunshine Coach grants are currently closed and will re-open later this year.
Please register below if you would like to be notified when this grant re-opens.