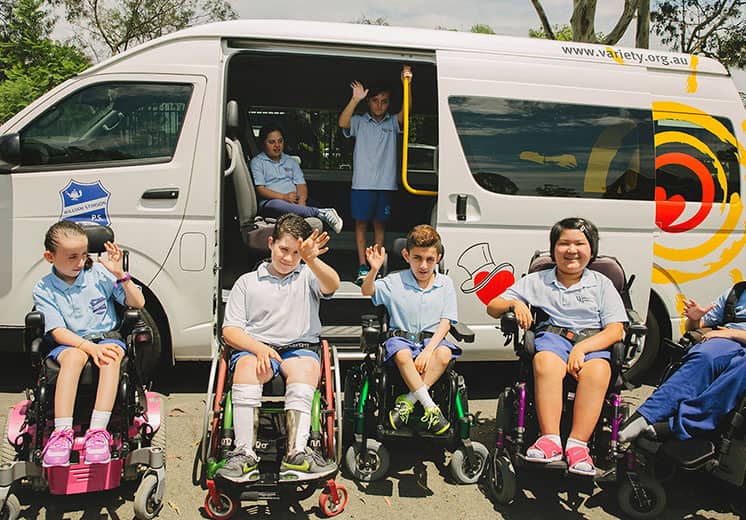 IMPACT OF COVID-19 ON GRANT APPLICATIONS
Please note that during the current coronavirus COVID-19 situation, we are making every effort to minimise disruption to our work practices and workflow whilst also maintaining the health and safety of our staff. We understand our families and referrers may be experiencing similar challenges. All enquiries including but not limited to invoices and reimbursements may face delays in being actioned. Our Kids Support team are working hard to avoid or limit any delays, however, we appreciate your patience and understanding as we navigate through this unique and challenging time. If you have any questions we're here to help. Please email us on [email protected]. For regular updates on Variety's work you can sign up to our newsletter or join our Facebook group.
At this time this Grant is closed, if you would like to be notified of updates to the Grants status please fill in the form below.
Variety Sunshine Coaches provide transport to organisations who cater to kids with a physical disability, regional or social disadvantage, to enable them to access the community and to experience a range of special programs and activities.
Variety Sunshine Coaches can be fitted with wheelchair modifications, ensuring that all children can attend excursions and extra-curricular activities together.
For further information on our Sunshine Coach grants, check our FAQs here.