Variety's help gives Canberra teen the gift of mobility
Despite having Duchenne Muscular Dystrophy and no longer able to walk, 16 year old Brandon Stroud from Canberra is embracing life. Brandon is getting out and about at every opportunity thanks to the generous help of Variety – the Children's Charity who have assisted with a significant vehicle modification to the family car to enable him greater mobility.
Brandon has very close bond with his friends and family
Like most teens, Brandon enjoys going to the movies, visiting the shops, watching sport and getting out and about. In year 11 at his school, St Edmunds College, he also enjoys cooking, refereeing sport and aspires to explore a career in sports journalism or hospitality.
Brandon also has very close bond with his friends and family, enjoying a strong relationship with his 14 year old sister, Sheridan and both of grandparents who all reside in Canberra.
As Brandon grew and became heavier and lost the ability to walk, general mobility and accessing the family vehicle became problematic for the Strouds, who would physically lift Brandon in and out of the car.
Carolyn explains, "Recently we have completed costly renovations to our home to make sure it was easy for Brandon to get around the house and ensure we can stay together as a family unit. However, every time we went for a drive somewhere, it would take my husband or I about 10 minutes at each end to lift Brandon in and out of the car. It got to the point that I injured myself doing it and had to take a week off work to recover. We knew we needed some help!"
So Carolyn turned to Variety – the Children's Charity and in September 2014 was granted $10, 000 towards modifications to the family's vehicle.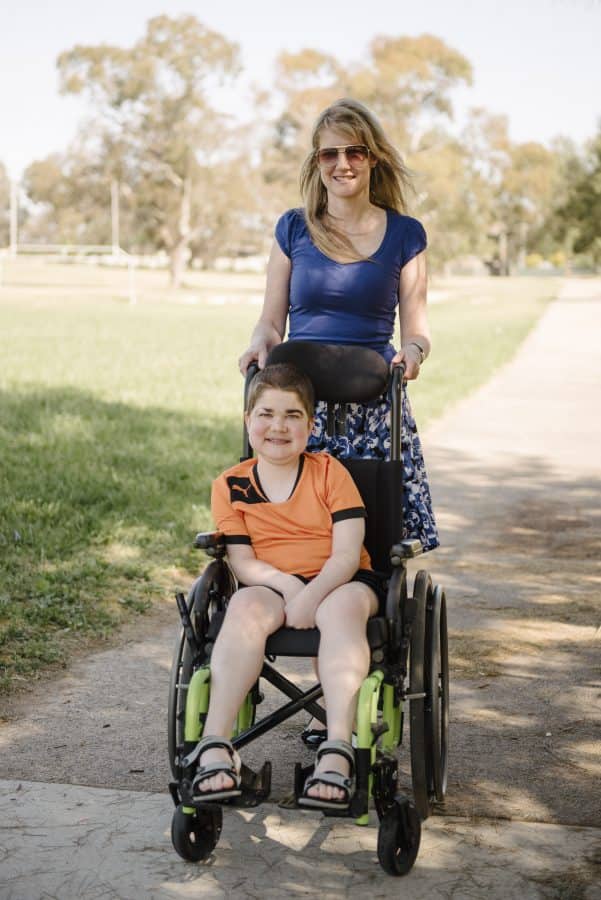 Looking for Assistance?
We believe all Aussie kids deserve a fair go. We help kids 0-18 years of age who are experiencing sickness, disadvantage or have special needs.