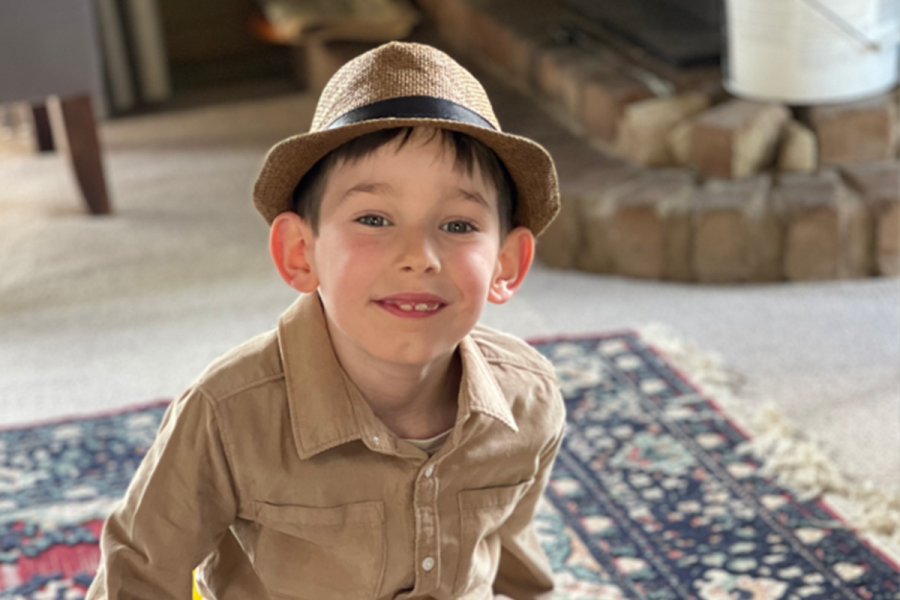 Archer is 6 years old and loves LEGO and trains. He lives with his grandparents and has been diagnosed with Autism Spectrum Disorder and Severe Behavioural Dysregulation, which make many day to day activities tricky.
Archer is in Primary School and faces a number of communication and safety challenges in the classroom. In addition to the assistance of a full-time aide, Archer has an Individual Learning Plan and undertakes a modified program. Even with additional supports in place, many tasks are not possible and Archer requires constant adult supervision.
This makes it hard for Archer to build and develop social and communication skills and understand relationships. Outside of the classroom, Archer needs to have his grandmother present at all times in order to avoid becoming disruptive or distressed.
To help Archer reach his full potential, Variety funded an Assistance Dog who we know will soon become Archer's best friend. For Archer, an assistance dog will help him regulate his emotions both at school and at home, offer the chance to interact more with his peers and attend play dates and social gatherings. The company of an Assistance Dog will help keep Archer calm and focused in the classroom, and provide greater independence and ability to access his community as he grows up. It will also make the perfect companion and keep Archer on track as he requires a number of additional therapy services to improve his educational development, speech and language skills, motor skills, self-care and safety.
Read More Stories in our Annual Review
Subscribe and stay updated