Christmas Comes Early for over 4,000 Victorian Kids in Need
On Wednesday 14 December 2022, the annual Variety Kids Xmas Party returned to the Melbourne Convention and Exhibition Centre! For over 30 years, the Variety Kids Xmas Party has been the most exciting day of the year for kids facing challenges with disadvantage, illness or living with a disability. The event is completely FREE for over 4,000 children and their carers to attend and provides a gift of their own and an inclusive day of fun for kids who might otherwise miss out.
The Variety Kids Xmas Party is a safe space for children who are living with disability or experiencing disadvantage or illness, to be themselves without fear of judgement from their peers. The party has a long history, having welcomed over 165,000 kids since it began in 1986.
Melbourne Convention Exhibition Centre has been a key supporter of the event and has hosted the Variety Kids Xmas Party for over 20 years.
"We've been part of the Variety family since 1997 and love opening our doors to support this incredible cause during Christmas time each year. Supporting the community is so important to us at MCEC and one of the most rewarding parts of my role. It's wonderful that we can help put smiles on the faces of kids and families who need it most", says MCEC Chief Executive Peter King.
"This very special day is all made possible through the wonderful partnership and support of the Melbourne Convention Exhibition Centre. Thank you to the entire team for helping to bring so much joy and create all these special memories for kids in need", says Variety Victoria CEO Mandy Burns.
This event was jam-packed with family friendly activities and entertainment. From Santa to magicians, dancers, show rides, attractions, animals, roving characters, face painting, a giant slide, and the Variety Liberty Wheelchair Swing! The incredible moment when children in wheelchairs experience the sensation of flying through the air for the very first time is truly heart-warming. Smiles were the theme of the day and happiness and Christmas joy shone throughout MCEC.
To make the day even more special, each child received a Christmas gift to take home and enjoy. For some children, this will be the only give they receive this Christmas.
Variety – the Children's Charity is extremely grateful to have the support of over 500 volunteers who help to bring the event together every year.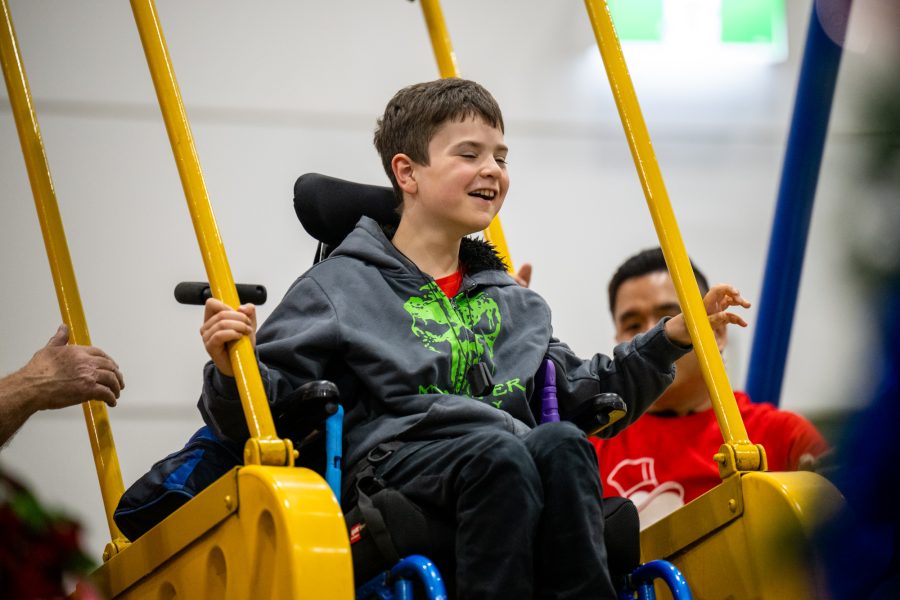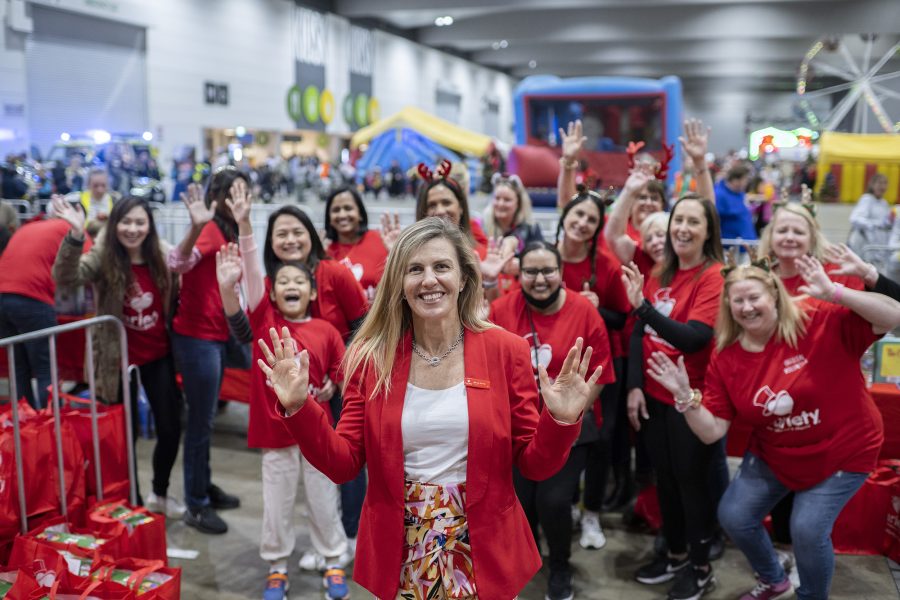 The Variety Kids Xmas Party is by invite only to Variety families, schools and organisations. For more information on Variety Victoria and how you can get involved through our grants, scholarships and volunteering, visit variety.org.au/vic.
Subscribe and stay updated