"It took me six hours, but it felt like the whole day." Liam Kidd laughs when he recalls certain moments of his incredible physical and mental challenge on a Sunday in February when he left his Belgrave South home long before dawn, headed down to Geelong and did what most of us regard as sheer unthinkable: a so-called Iron Man 70.3, a demanding triathlon consisting of a 2 km swim in cold coastal waters followed by a 90 km bike ride and topped by an exhausting 22 km run. For many, taking part in such a daunting event is proof that anything is possible, and they can overcome even the toughest challenges.
For Liam, it was even more: it was an incredibly successful fundraiser allowing him to donate a whopping $11,000 to his charity of choice: Variety – the Children's Charity Victoria helping kids experiencing disability, disadvantage and illness.
Happy: More than double the amount expected
"I've always thought because I am able-bodied, I could support those who might not be, in particular, kids," explains Liam, proud dad to little Noah, who recently turned 15 months. It's been a few days since the 25-year-old sprinted through the finish line, and Liam, whose body is still sore from the severe stress his body experienced, has taken a week off from work to recover. "I was too exhausted to talk to my family and friends," he remembers the glorious moment. At the same time, the extreme athlete continues, he was feeling relieved and extraordinarily happy that he had not only exceeded his expectations regarding his finishing time. He had also doubled the amount of money he envisaged to raise for a cause that has been close to his heart for a long time: supporting kids in need.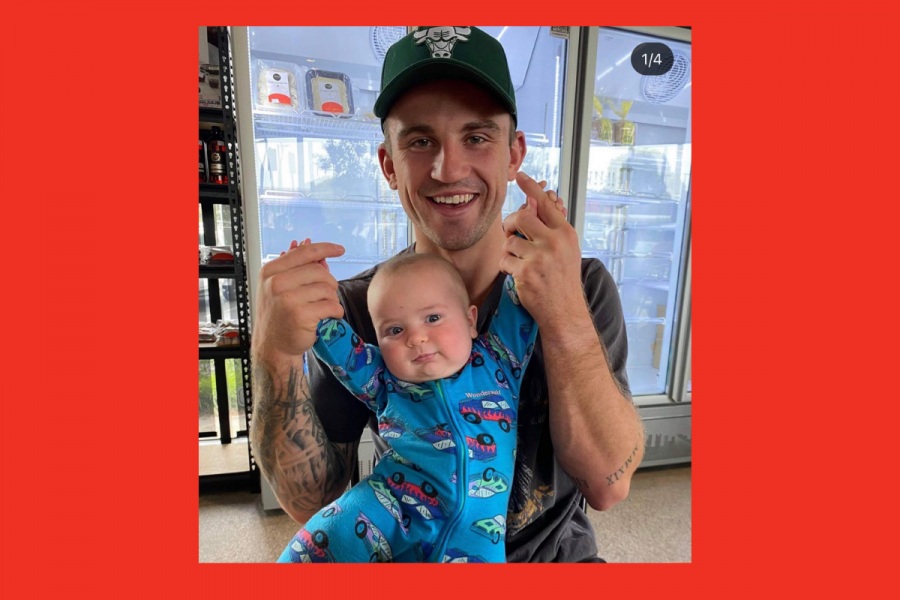 "It's hard to be a parent, and when you're faced with challenges that Variety kids and families are experiencing, this would be even harder," says Liam, who runs an Instagram account called "Theathleticdad__". Here he posted about his training leading up to the triathlon and also about his life as a young dad. The page also has a link to his fundraising page still accepting donations.
Variety Victoria was Liam's charity of choice
Speaking of training: Liam is no stranger to strenuous workouts. Having grown up in Belgrave, he has a passion for football and, as captain of his local team of South Belgrave Football Netball Club (SBFN), has won several awards, including the Best & Fairest Award two times in a row. In fact, football was why the young dad started fundraising for Variety in the first place.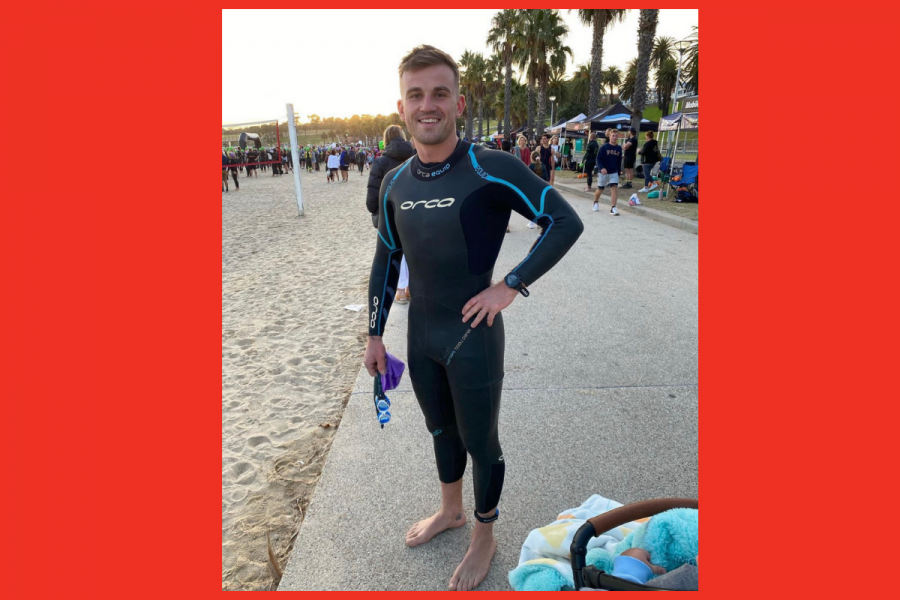 Well, to be more precise, the lack of football. With footy matches and training ceased during Melbourne's lockdowns, the now 25-year-old started running and soon asked himself how to combine it with raising awareness and funds to support children. Together with Ellie, Liam's fiancée and mum to their beautiful son Noah, he discussed how that would be possible and researched charities they thought would be suitable. It did not take them long before they knew that Variety was their preferred charity. Then they worked out an action plan: Raising funds with an impressive 100 km run done within 24 hours in October 2021 and afterwards aiming for a half Iron Man, which the dedicated Variety supporter can now tick off his list.
Thinking of kids he was helping got Liam through
Not that easily, though. In particular, since Liam's car had broken down the night before, and instead of having an early night and restful sleep, he ended up coming home around midnight, knowing his alarm would go off at 4 am.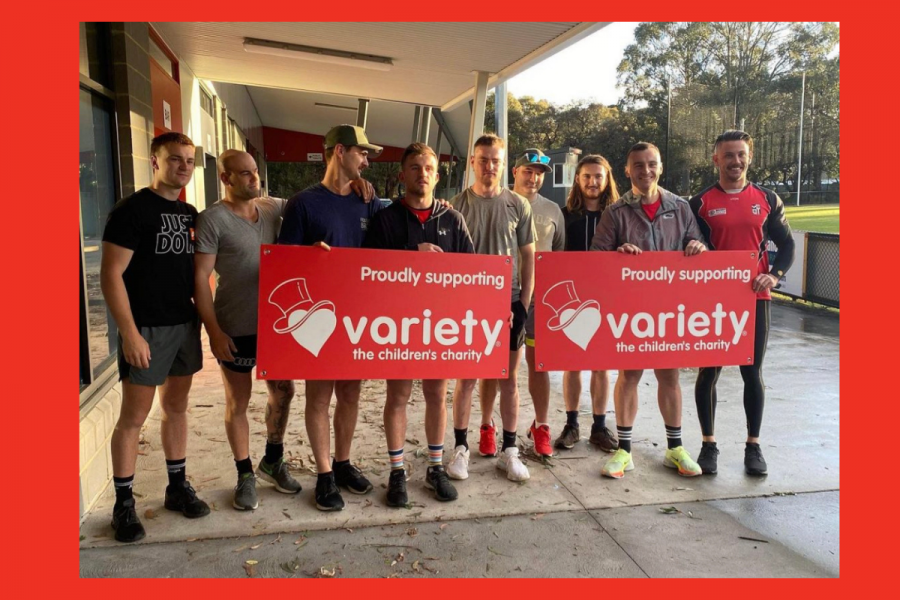 "The 22 km run was probably the hardest part," recalls Liam. Exhausted and sore from the 2km swim and 90 km bike ride, he even ran parts of the way backwards to reduce the pain and cramping in his legs. And yes, the young dad admits, there had been times when he wanted to give up. "But then I thought about why I do it and how much more challenging the kids' lives are that I am doing it for and thought to myself: suck it up," the Belgrave local laughs and adds in a somewhat pensive way: "It's a bit of a wake-up call. We take life and everything we do for granted. It's not."
Liam's message to the kids: "You are not alone."
By the way, for all the kids that are supported by Variety, Liam has a powerful message: "I want you to know that you are not alone, that there are people out there that are behind you. It might be tough, but it doesn't mean it's a no. It doesn't mean that you can't."
Liam, Ellie and little Noah, thank you so much for your support for Variety Victoria and, most of all, for the kids that we can now provide with, for example, iPads so they can communicate with their teachers and have better access to education or a special wheelchair that enables them to move around better and access places that they have never been able to access before which will also increase their self-esteem and confidence.  
Liam, you pushed yourself to provide a better future for those who need it most! Thank you!
Click here for Liam's Fundraising site.
Photos: Courtesy of Liam Kidd
Subscribe and stay updated