On Tuesday 9th May, Melbourne's foodie elite will congregate for a night of great food, fun and frivolity as Eat Street Melbourne celebrates 18 years of raising money for children's charities.
Renowned Executive Chef at Red Spice Road, Red Spice Road QV and Burma Lane, John McLeay has this year signed on as the event's ambassador, excited to be a part of the well-established event.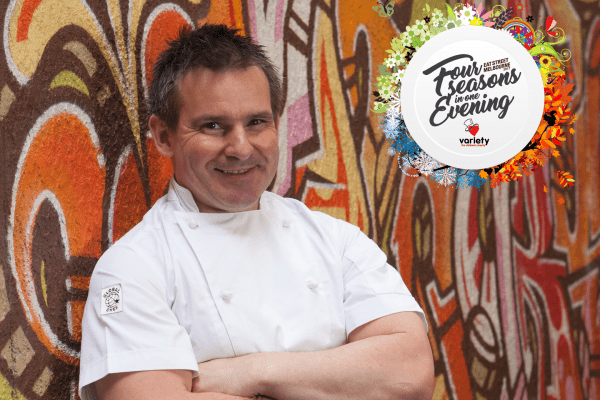 "Eat Street is such a respected evening in the hospitality industry raising much-needed funds for a very worthy cause. I am stoked to be the ambassador this year and excited to add some extra spice to the event with my famous Red Spice Road pork belly!" Said John.
John McLeay's love affair with Asian food began in his early twenties on a trip to Thailand. Overwhelmed by a symphony of new sights, smells, sounds, flavours and exotic ingredients, John started his culinary adventures through Asia and has never looked back.
You can taste John's passion for the unique Asian flavours found in Vietnam, Cambodia, Thailand, China, Burma, Laos and Japan, which he re-interprets with a generous dash of modern Australian style in the Red Spice Road and Burma Lane kitchens. The two Melbourne Red Spice's offer guests a take on all we love about Asian flavours, while the freshly relaunched Burma Lane tackles modern Australian cuisine with a distinct Asian influence in a fun and eclectic way – made in Melbourne, inspired by Asia.
In 2017, Eat Street will take guests on a journey through the four food and beverage seasons, bringing together Melbourne's best chefs and Australia's top wine & beverage companies at the Sofitel Melbourne on Collins.
This year Eat Street will again support Variety – the Children's Charity, a national not-for-profit organisation committed to helping children reach their full potential regardless of ability or background.
To book visit eatstreetmelbourne.com
Subscribe and stay updated