Martin Stone AM of Sheen Panels has been awarded a Life Membership of Variety – the Children's Charity Victoria for his outstanding service to the charity and kids in need. 
Life Membership is the highest Award available to recognise the exceptional contribution of individuals to Variety – the Children's Charity. It is therefore only awarded in exceptional circumstances.
With a long service to the Variety Victoria Board, alongside over two decades of fundraising, volunteering and supporting children who are sick, disadvantaged or have special needs, the Board of Variety – the Children's Charity Victoria were delighted to honour Martin with this distinguished award.
Martin has completed 20 Variety Bash events in his Sheen Panel Service car and in total has contributed an incredible $4 million in donations and fundraising activities to Variety.
The Variety Bash allowed Martin to combine his passions for motoring and philanthropy. He found out about the iconic event, the brainchild of entrepreneur Dick Smith, by accident.
"I had a phone call from a friend who asked me if I would like to do a Bash," he says. "I said: "What's a Bash?". Two days later, in Perth, he came across a 1964, EH Holden, station wagon. "It had Wally Gator from the Hanna-Barbera comic strip on top of the roof," he recalls. "Within 20 minutes I had bought it and was organising for it to be shipped back to Melbourne."
The car had already done eight Bash events and had clicked over more than 150,000 miles.
Under Martin's stewardship, it made its first outing in a Victorian Variety Bash in 1997 which saw them travelling around Tasmania.
If competing in the Bash wasn't enough reward, Stone says his devotion to the event and Variety was sealed when a young girl made her way onto the stage at Devonport.
She took the microphone and spoke of how for the best part of 16 years her medical condition had forced her to be bedridden and she had to be turned very two hours.
"She said "with this wheelchair from Variety I am a free as a butterfly"," Stone says, emotion rising in his voice all these years later.
"I was signed up from then on," he says.
Stone says his support of Variety Victoria and other charities is his way of giving back.
"I was a 10 pound Pom. I came here when I was 17," he says. "I have been successful and now I can give back." Stone says the event brings out the best in people, not only the entrants from all walks of life who get on remarkably well, but the people they come across on their travels.
He tells the story of doing a diff near Halls Creek on the Duncan Track. "We were in a major jam," he says. "An hour later, a farmer came and said he knew where he could find one. Two hours later he was back with it and 4.5 hours we were back on the road again," he says. "He didn't want anything for it."
Stone says it is a common theme among people meeting Bashers along the way.
"They know about Variety and open their arms to us," he says. "At the same time when we come into a community, we spend money on accommodation and food, so it is beneficial to the small communities we stop at along the way."
Martin joins Variety Life Membership awardees, Maureen Hafey, the late Ian Johnson, Clair Marsh OAM, Rod Collins APM, Doug Christie and Mike Brady.
The prestigious award was last presented in 2010.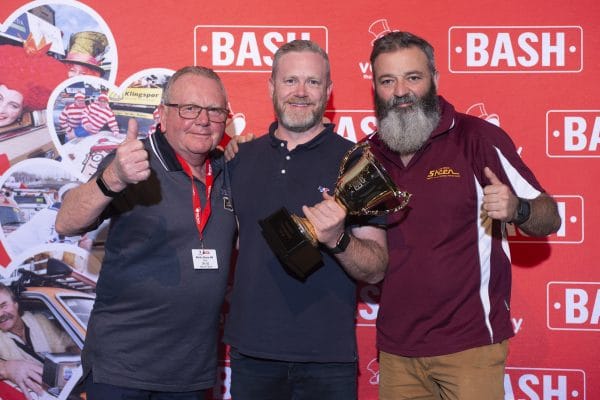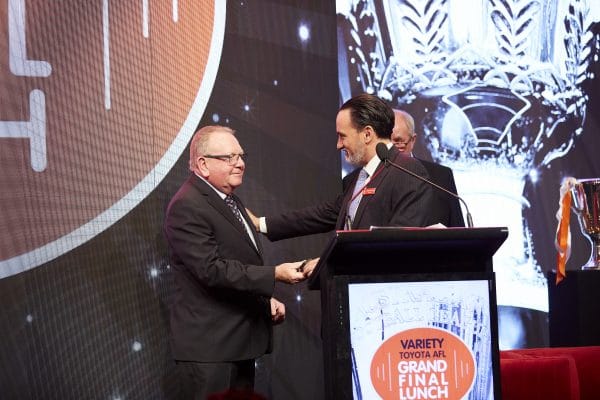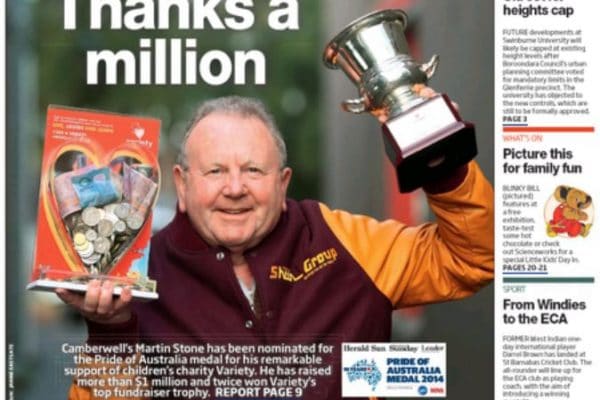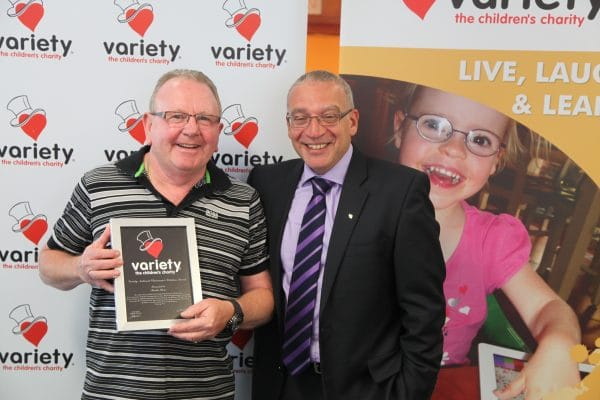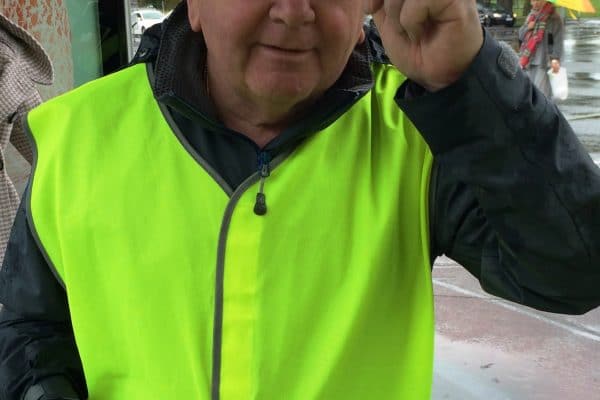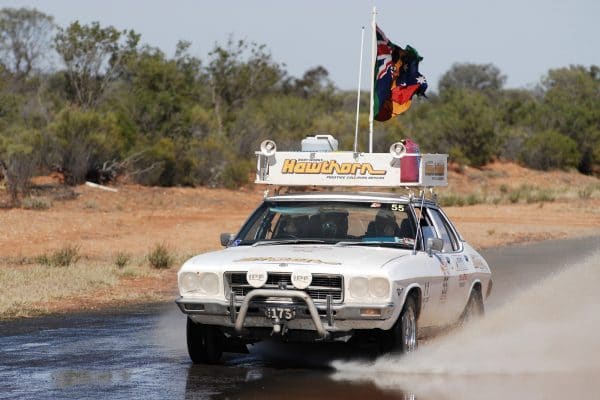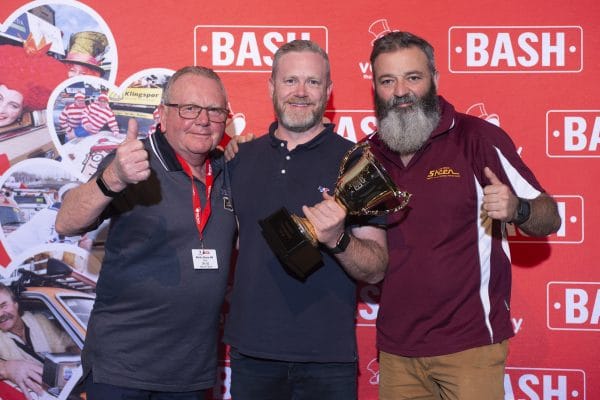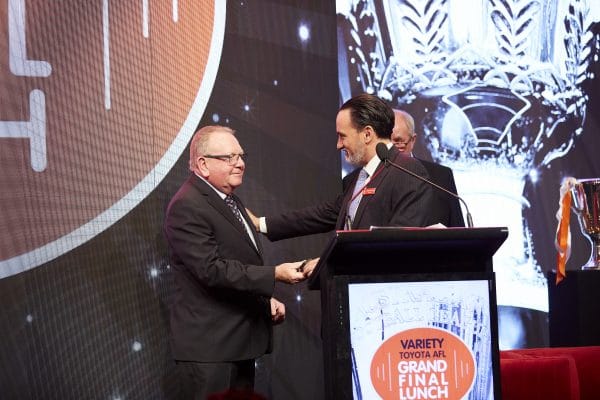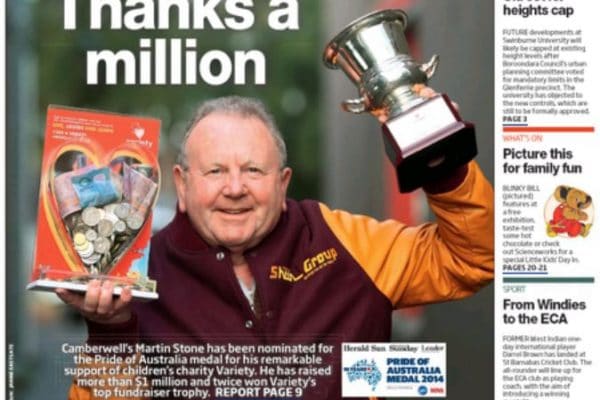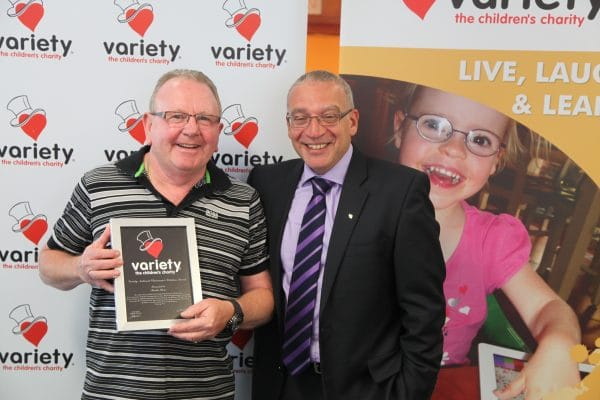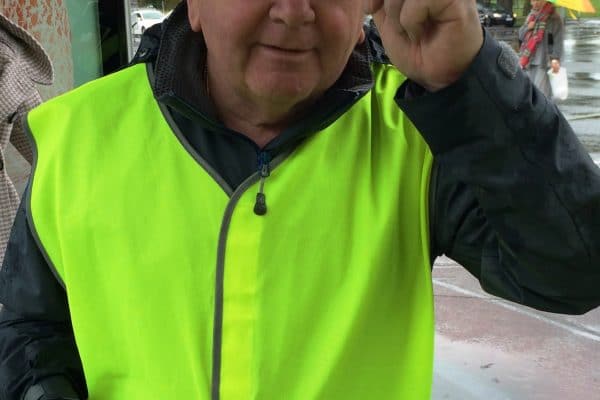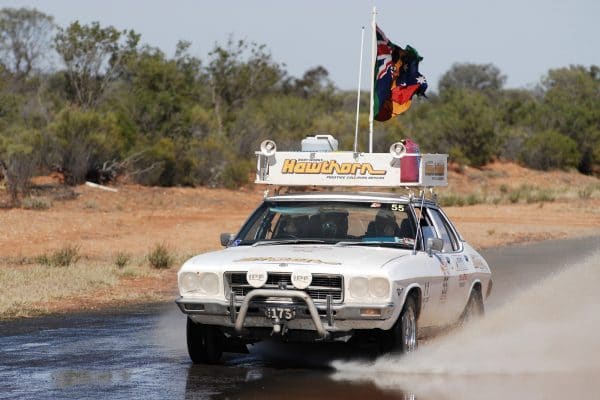 Subscribe and stay updated