Senator Derryn Hinch Presents Donated Bikes to 200 Disadvantaged Children
On Wednesday 11 October at 1.30pm Senator Derry Hinch and Variety – the Children's Charity will bring together over 300 kids, donors, parents and volunteers at Hisense Arena to give away 200 bicycles to children in need as part of their Bikes 4 Kids program.
Variety will give the gift of independence to 200 children in the form of 200 brand new bicycles supplied by Anaconda, purchased through donations from our generous supporters. Most of the children have never owned a bike before, so for them this will be a momentous occasion.
The Bikes for Kids appeal made a triumphant return in 2017, raising over $50,000 which has enabled the build and presentation to take place.
Melbourne and Olympic Parks have kindly donated the concourse of Hisense Arena for the bike build to occur, where 80 volunteers will spend the morning constructing the 200 bikes, racing against the clock to get them completed by the time the children arrive.
Senator Derryn Hinch, the Variety Bikes 4 Kids Ambassador, will address the crowd at Hisense Arena, and meet and greet the families during the afternoon along with Variety Victoria's CEO, Janette Connolly.
'We are so proud to present 200 children with brand new bicycles and in turn give them their first taste of independence,' Ms Connolly said.
'The Variety Bikes 4 Kids program is a long-standing initiative for Variety in Victoria and we love being able to put smiles on so many children's faces each time we make a presentation,'
Variety – the Children's Charity is a national not for profit organisation that helps children living with illness, special needs or disadvantage to reach their full potential regardless of ability or background.
To find out more about Variety visit variety.org.au today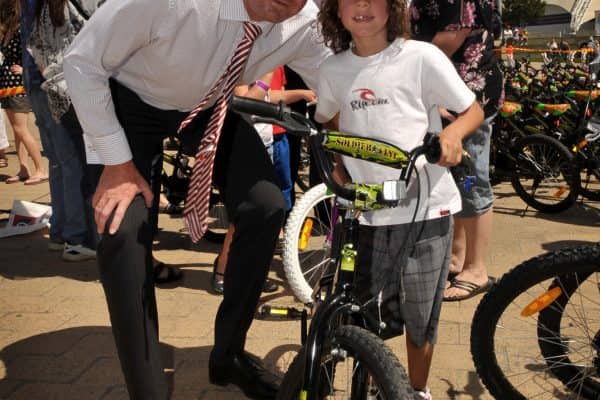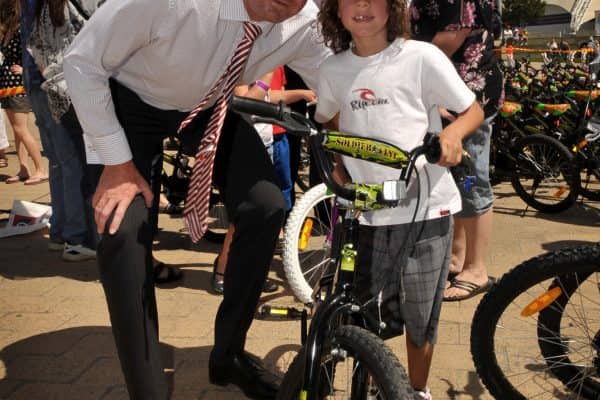 Subscribe and stay updated