Children who have received assistance from Variety – the Children's Charity joined together to volunteer at our annual toy collection thanks to the Australian Toy Association Toy Fair.
It was so rewarding for all involved, with exhibitors who donated toys being able to meet some of the children we assist (with a few extra toys thrown in for their awesome work volunteering!) With some families doing it tough, the smiles on everyone's faces were priceless.
The families loved being able to give something back to Variety and it was a great opportunity for us to get to know the children and families more.
Thanks to the generosity of the ATA and their exhibitors, 40 boxes of toys were distributed to help other children in need.
Heartfelt thanks to all involved on the day.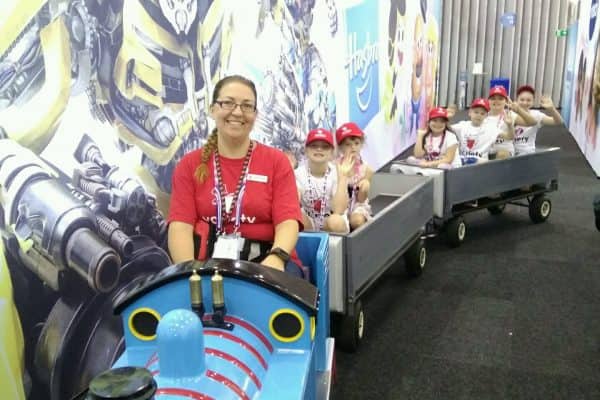 Picture: Variety staff member Pauline with the children who helped volunteer on the day
Subscribe and stay updated