Your Bikes are Being Delivered!
Thanks to your incredible support of Variety – the Children's Charity this year, kids across Victoria are enjoying the benefits of a brand new bike through the Variety Bikes for Kids program!
Firstly, we want to share that your support has meant some very special adaptive bikes are bringing smiles to kids living with disability!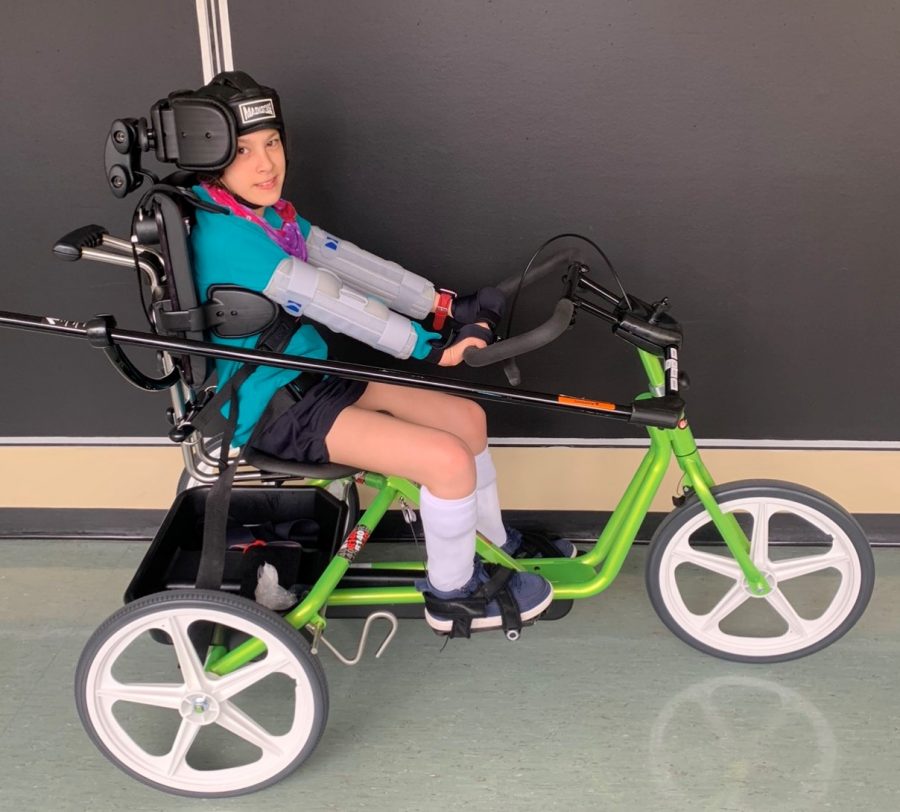 Belmore School – a specialist school that supports students with complex physical disabilities – just received its very own adaptive bike for kids to learn to ride.
Due to limited mobility and opportunities to move unassisted, the students can spend much of their day inside. Thanks to Variety Bikes for Kids supporters like you, the students are off and riding in a special $6,000 adaptive bike designed with the appropriate supports for complex physical needs.
"Riding a bike is a special and simple joy that everyone should have a right to, regardless of their physical ability, especially children. Thank you, Variety supporters, for making our student's dream a reality!" Belmore School
AND thanks to YOU and your support even more adaptive bikes are on the road! Variety Bikes for Kids also funded 6 adaptive bikes for a new inclusive bike program!
The 6 bikes will be used in the Ride2School program and be available for use by participating schools to cater to students with a disability.
The fleet will also form the basis of a new bike program that caters to kids living with disability AND expands its reach into special schools across Victoria.
The impact of these bikes will be far-reaching – the Bicycle Network team delivering the Ride2School program shared "It is globally recognised that regular bike use improves physical health, and cognitive ability, increases life satisfaction and results in better mental and psychological health".
Variety has also partnered with Bicycle Network to identify priority schools in disadvantaged communities for bike education, and to deliver the standard bikes provided by amazing supporters like you when children don't have bikes.
Secondly, we are rolling out a mountain of other bikes, thanks to you!
Subscribe and stay updated