Each year, Variety International take submissions from Variety offices all over the world for a range of awards. This year, we are proud to announce that Victorian supporters Rob 'Towball' McCorkell and Ambulance Victoria each received recognition for their generous contributions to Variety.
Rob 'Towball' McCorkell – Presidential Citation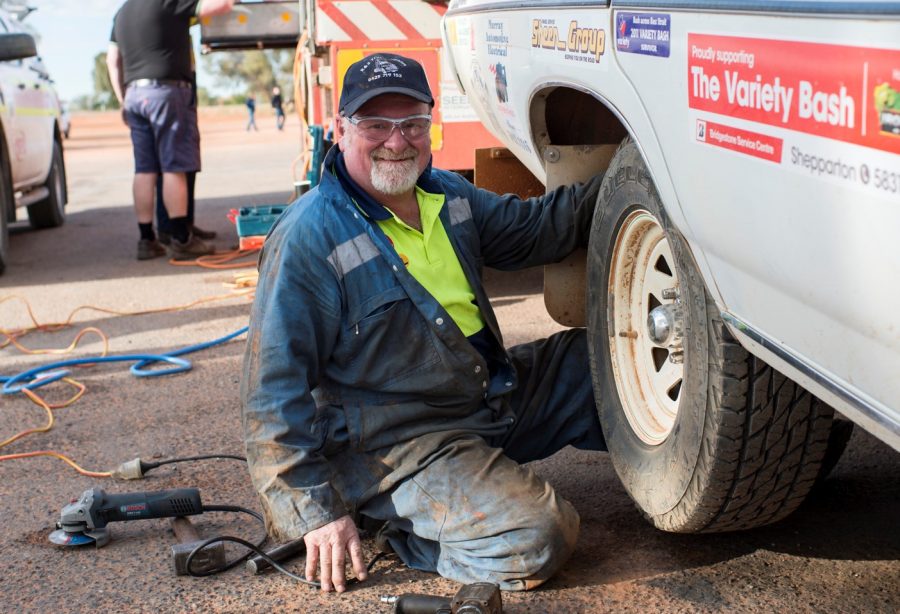 A Presidential Citation award applauds the invaluable contribution made by donors, sponsors, supporters, volunteers, and staff in meeting the demand for Variety's assistance and encourages everyone to strive for excellence in everything they do. The award is presented to honour an unsung hero for their exceptional and sustained contribution to Variety.
This award could not be more fitting for Towball.
Rob 'Towball' McCorkell is the Head Mechanic of Tent 77's biggest fundraiser the Variety Bash as well as its sister event the Variety Brats Bash. Having contributed over 5,000 volunteer hours, Towball is one of only three people who have completed every Variety Vic Bash and was due to celebrate his 30th year alongside the Victorian event's 30th anniversary in 2021.  In another recent landmark, Towball celebrated his 11th Brats Bash, joined for the first time by his wife, Sue.
As you might guess from his nickname, Towball takes care of all things auto! He manages the mechanics at our Mobile Workshop events and spends a lot of his own time advising new crews on what they need for their first Bash cars. This could mean helping them find parts, checking vehicles and even sourcing future Bash cars!
Towball's passion extends to our support vehicles in which he invests substantial personal time and money modifying to be suitable for the Australian outback. Well known as a friendly face, Towball makes sure all our fundraisers are safe by putting in long hours working on cars that have broken down on the event whilst managing a team of 10-12 mechanics.
Over the last 31 years, Towball has contributed an estimated 5,292 volunteer hours, with an in-kind value to Variety of $296,352.
We are incredibly grateful for Towball's efforts and dedication to our events and kids in need. It's no secret that our Motoring Events wouldn't quite be the same without him. We look forward to many more memories made together in the years to come.
Ambulance Victoria – Corporate Award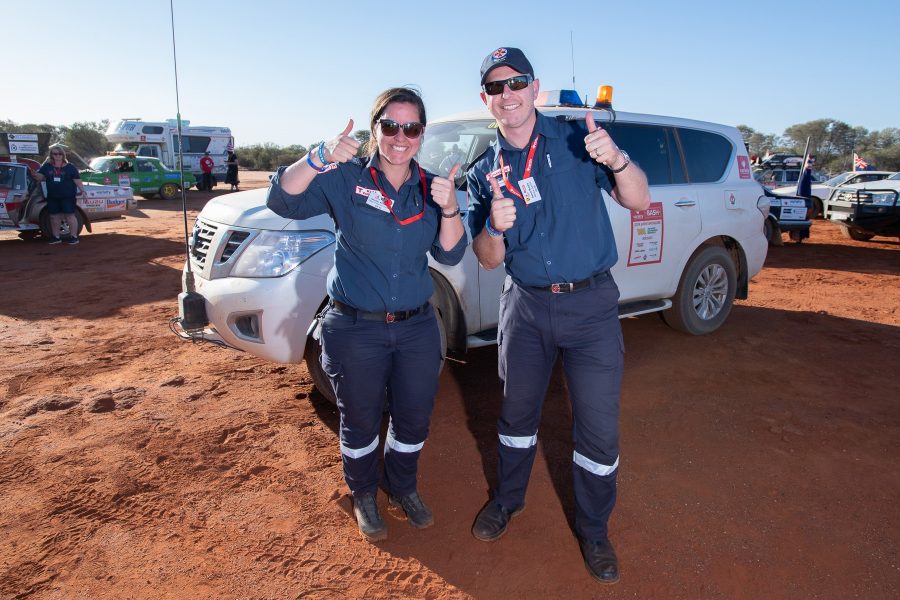 A Variety International Corporate Award recognises corporations that demonstrate a high level of support to Variety in achieving the mission of improving the lives of children who are sick, disadvantaged or living with additional needs.
Our incredible on-road supporters, Ambulance Victoria, have been keeping Variety motoring event entrants safe and healthy on the road for 20 years. Every year on the Variety Bash, Ambulance Victoria provide two rostered-on paramedics and two volunteer paramedics with mobile intensive care and advanced life support skills.
Travelling in two Variety 4WDs, each paramedic vehicle is stocked with a full complement of first aid consumables and emergency response equipment along with mobile and satellite phones to ensure our entrants are covered even in the most remote locations. As we travel across Australia, Ambulance Victoria liaise with relevant Australian states to ensure Victorian paramedics are granted authority to practice, and to ensure operational co-ordination if required. The paramedics monitor the event through the AV Emergency Management Unit via a daily electronic log and provide risk assessment of the event route including determining strategies for the provision of care and evacuation if required. In addition to this, Ambulance Victoria generously committed to providing 2 paramedics for support to cover the 2021 Variety 4WD Adventure, a 13 day event travelling across 5 states with 3 nights camping in the Simpson Desert, prior to it's postponement due to COVID-19.
Along the way, the paramedics monitor the health of our event entrants and officials, including identifying and providing special care to high-risk individuals (recent surgery, chronic illness etc.). They are available 24 hours a day to provide health care as required on the event.
Without the support of Ambulance Victoria, Tent 77 would need to engage a private provider for our 10 day event costing the charity $60,000. After two decades of service, Ambulance Victoria have a profound understanding of this unique event and are a vital part of its success and safety record.
We are honored to present Ambulance Victoria with a Corporate Award, in recognition of their irreplaceable support. We would also like to make note of Jen Richards, Tony Armour and the wonderful team who have been not only generous supporters, but great friends to Variety over the years. We can't wait to hit the road with you again soon.
Subscribe and stay updated