What a day!
"When women come together with a collective intention, magic happens," American actress Phylicia Rashad once said. When over 170 women gathered for the Variety Women of Melbourne 2022 event at the beautiful Life Saving Victoria "The Views" functions and events centre in Port Melbourne, this magic was tangible, indeed.
Not only was the event regarded as one of the best events for women they had attended by many of the attendees, most importantly, Variety – the Children's Charity raised over $18,000 through the raffle and silent item that will now support Variety kids living with disability, disadvantage and illness. Guests generously donated, bid for over 50 silent auction items and bought raffle tickets for a diamond necklace valued at $4,400. The exquisite piece of jewellery was donated by Melbourne's jeweller Peter Gertler, one of Australia's foremost creative Gold and Silversmiths who has exhibited widely in Australia and overseas. His work is collected by institutions like the National Gallery of Australia.
The energy in the room couldn't have been more positive when the women of Melbourne began streaming into the venue, with beautiful views over the Port Phillip Bay and wonderfully set tables for a delicious four-course lunch paired with wines donated by Dromana Estate. The event – generously sponsored by KTS Recycling – had been eagerly anticipated. Hosted by award winning actress and radio host Julie Strini it included a fabulous lineup of speakers, including Madeleine Buchner OAM, founder and CEO of Little Dreamers Australia, and bestselling author Julie Fisher.
"I've been waiting for this event for such a long time," said one of the Variety Women of Melbourne guests joyfully. "I bought my dress two years ago. Today, I can finally wear it, see my friends, have a good time and support a good cause and children," she continued smiling and referring to COVID-related restrictions that led to several postponements of the long-awaited event.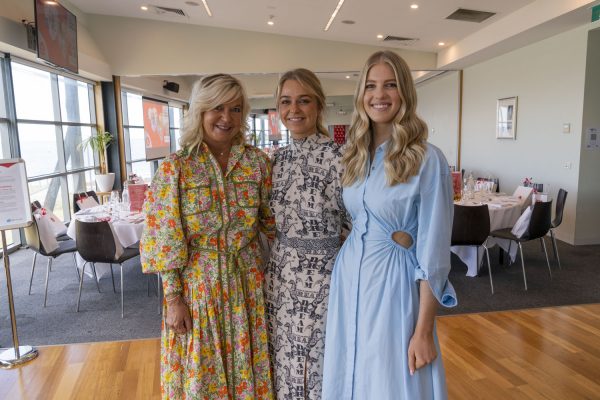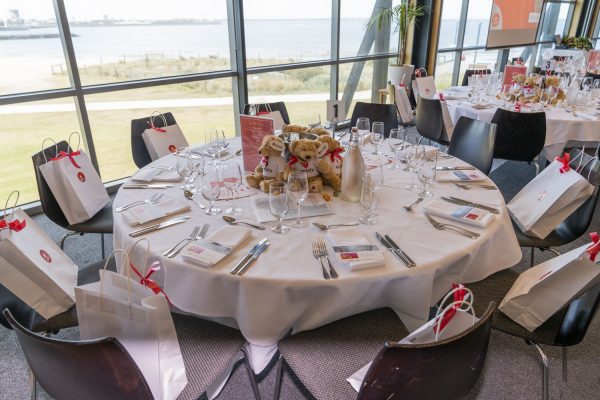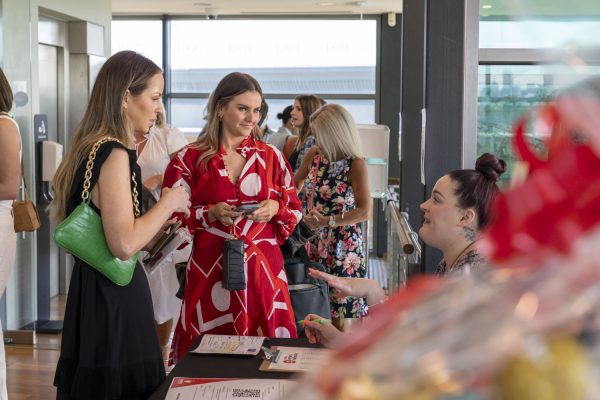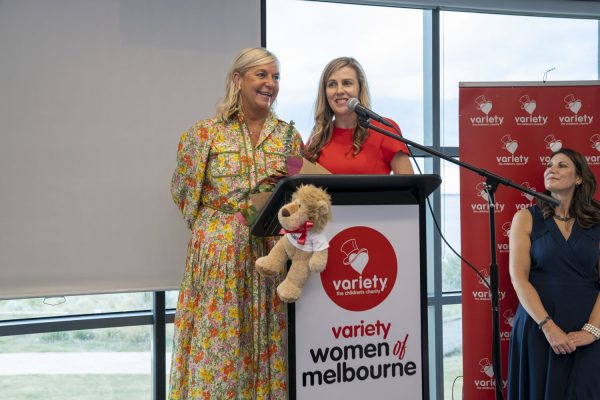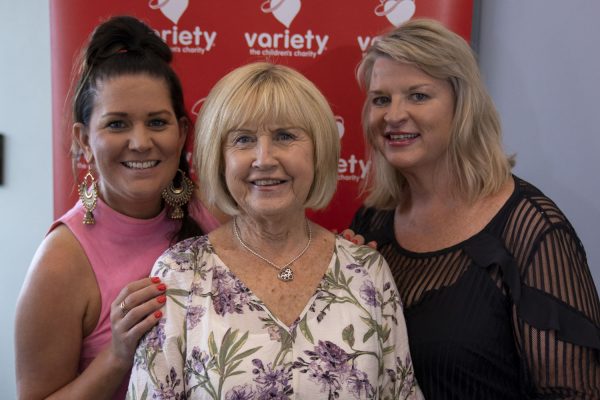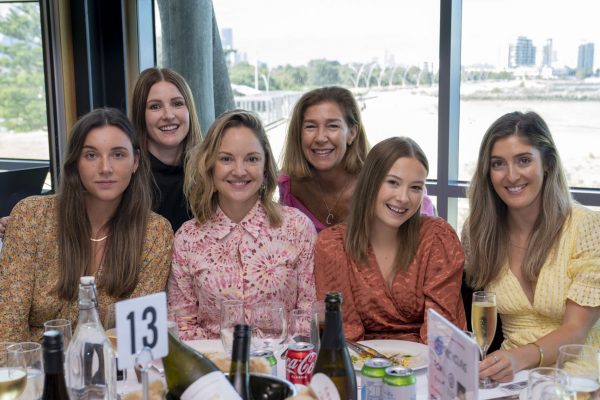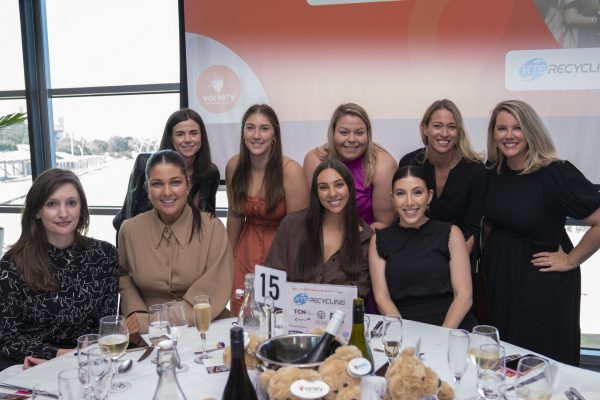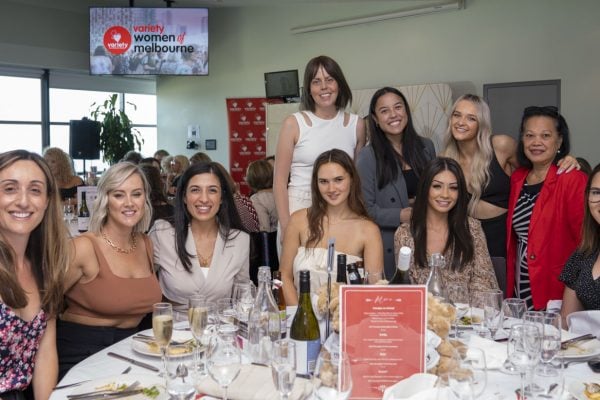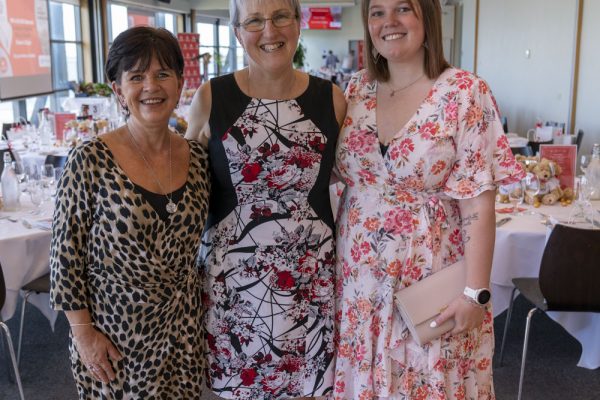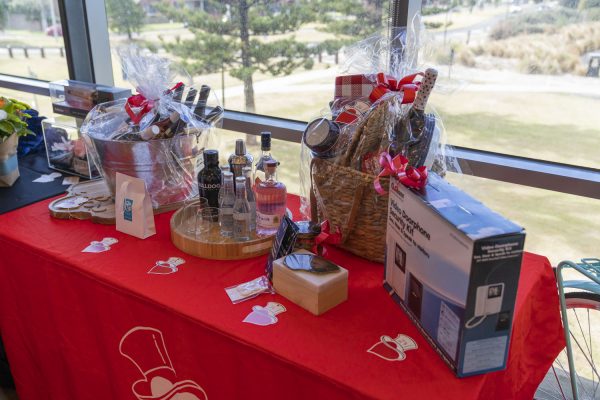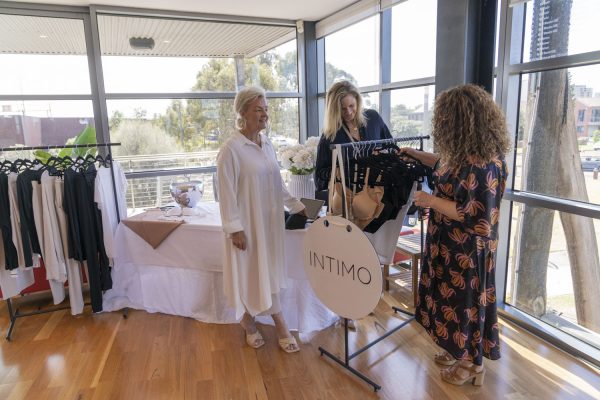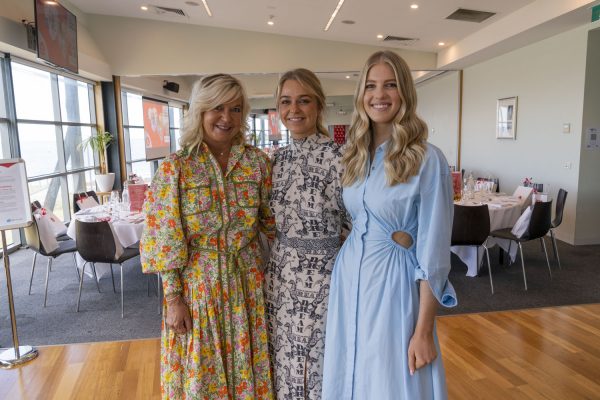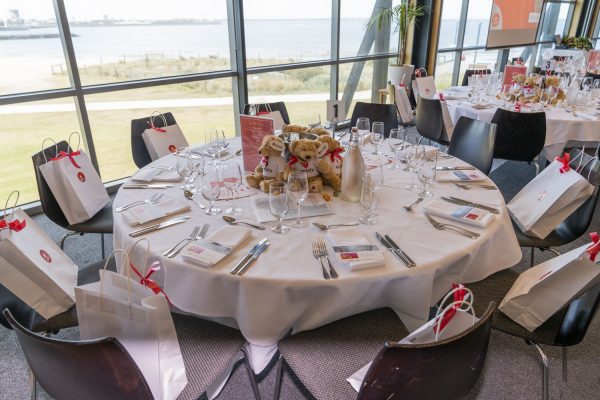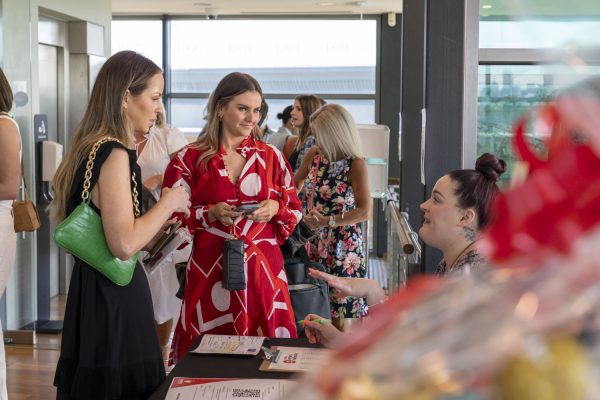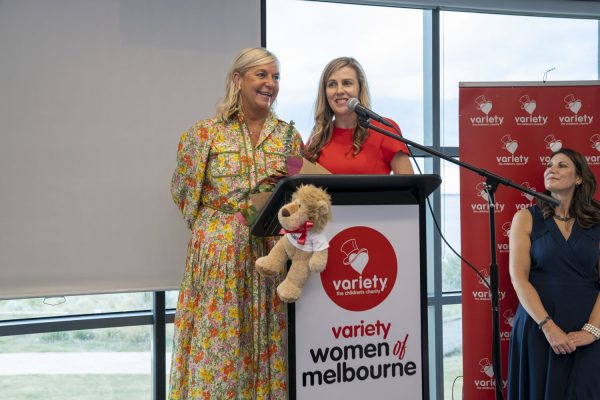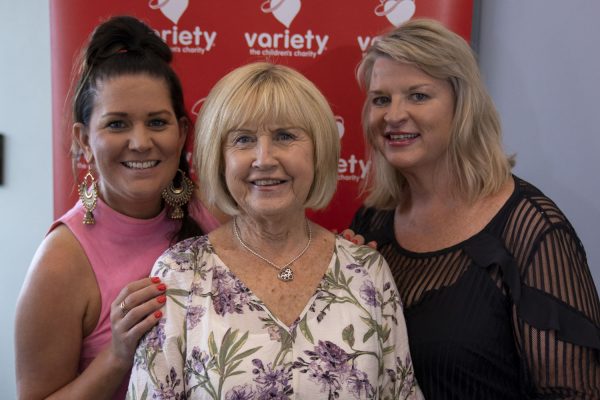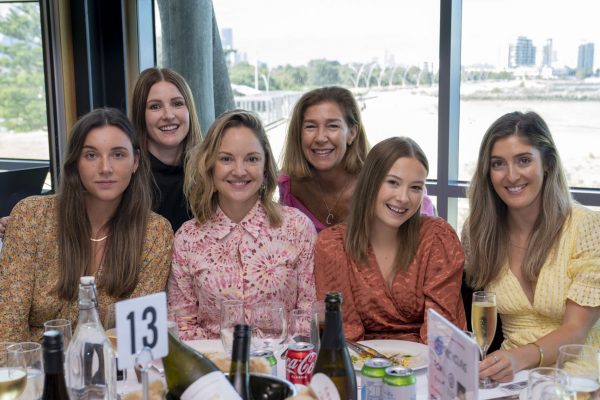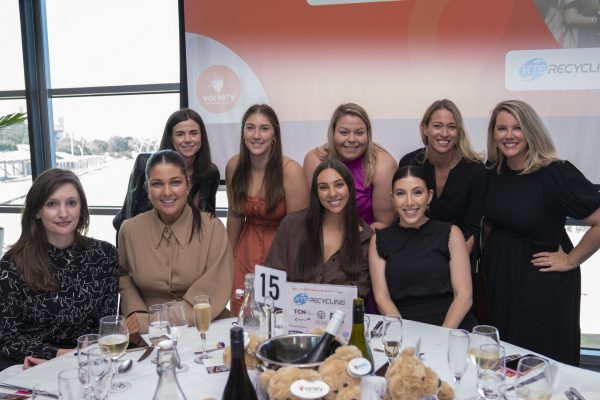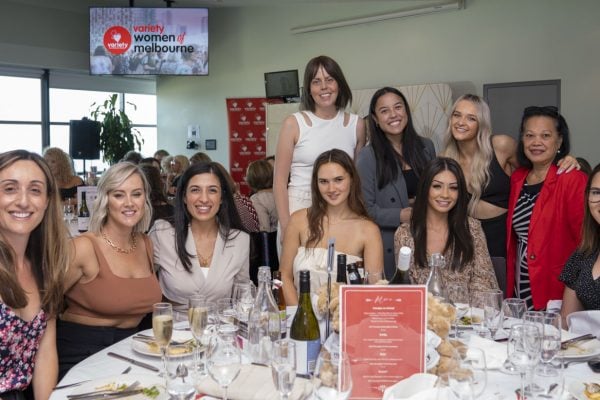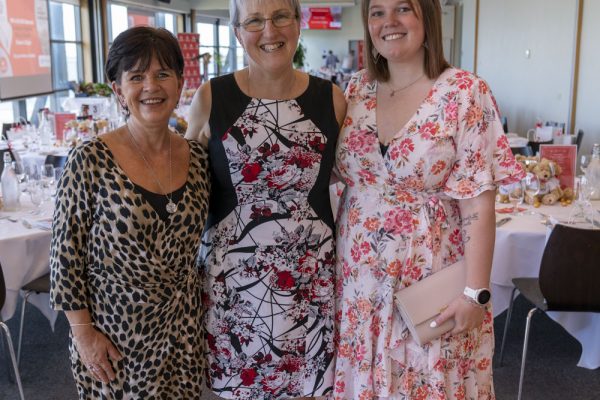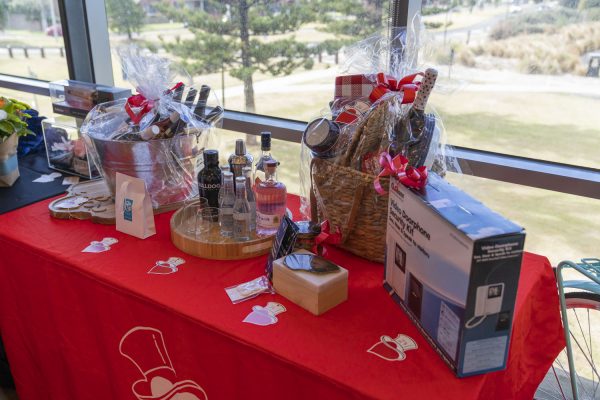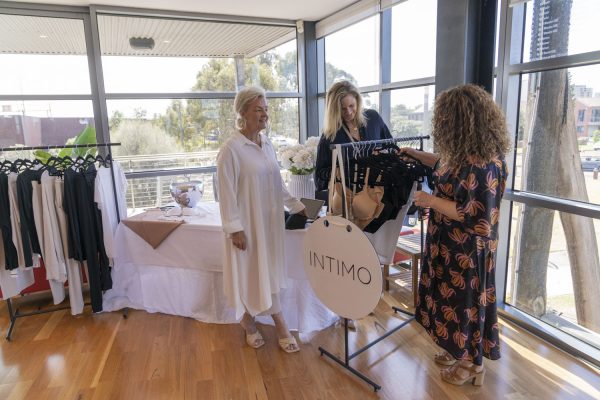 And we were inspired...
Madeleine Buchner OAM, the founder and CEO of Little Dreamers Australia and the third guest speaker of the event, brought a new perspective to the audience's attention. Having grown up as a carer for her brother, who faced several severe illnesses, her mother, now a cancer survivor, and sometimes for her dad too, Madeleine spent a different childhood compared to many of her peers.
Having identified a lack of support for children and teenagers like her, she started fundraising to fill that gap very early. The result? Madeleine became a social entrepreneur and changemaker, founding Little Dreamers Australia. Her organisation is now internationally recognised, supporting thousands of "Young Carers" – the official term – in Australia to have every young carer worldwide cared for by 2030.
The Melburnian educated and inspired our guests with her message that every child deserves a childhood. Guests were also privy to anecdotes from when she was invited to visit and meet the Queen of England and Prince Harry.
"Hearing these stories opens your eyes to how hard it is for some parents and makes you want to support Variety even more because I can see and hear where our money goes," said a long-time supporter of Variety. Like her, many of the guests had been involved with Variety for years. Sue Ibbotson, for example, together with her husband, takes part in the Variety Bash regularly.
Sue's daughter, by the way, attended the event too. She even brought her mother-in-law and sister-in-law with her resulting in three Williamsons sitting at one of the 19 event tables. In addition to individual guests, there were also several corporate tables generously sponsored by one of Variety Victoria's major partners, Sheen Panel Service hosting organisations like Fox FM and the Melbourne Racing Club. Sheen Panel Service also funded the popular photo booth, which provided many happy memories, giggles, and smiles.
Variety Women in Melbourne would not have been possible without the amazing event sponsor KTS Recycling enabling so many to have an unforgettable afternoon and, of course, raising an incredible amount of funds to serve Variety – the Children's Charity cause: supporting kids living with disability, disadvantage and illness.
Another wonderful side note: The exquisite Peter Gertler diamond necklace winner graciously decided to pass her win on to Jacquie, Alex's mum. Jacquie was incredibly grateful and could not believe her luck.
"It's the sisterhood that inspired me today," said another winner of a silent auction item. It probably summed up how everyone else felt when leaving — an excellent way to end a charity event.
Thanks to Our Event Partners

KTS Recycling (presenting partner)
Peter Gertler (donated diamond necklace)
The Card Network (donated the $20 pamper card for each guest)
Dromana Estate (donated the wine for the event)
Ena (guest speaker gifts)
Silent Auction Items:
Reece
The Champagne Dame
Think Bespoke
Sheen Group
ATN
Avalon Airport
Tilnak
JD Portrait
Anaconda
Sassari Beauty & Brow
Webjet
Intimo
My Little Tribe
TAG
melli
Felicity Brown
Unapologetic
Sofitel Melbourne on Collins
Trudy Rice
Valmorgan
Priscilla's
Roses Only
.
Subscribe and stay updated