For children who are sick, disadvantaged or who have special needs, life can be tough. When families are struggling to cope, Variety provides much-needed support for things like specialist equipment, therapy, and medical supplies. Your business can make a positive, lasting difference in the lives of children in need. In return, your staff will get to see the direct impact they are having on the children and families you support.
Thanks to our Supporters
Variety WA is very fortunate to have a loyal and passionate group of sponsors and corporate partners. Across a diverse range of industries, from large corporates to family owned-small businesses, they hold one thing in common – each makes an invaluable contribution to help WA kids in need, and we are indebted to their support.
As a local children's charity with the strength of an international brand, aligning your brand with Variety WA allows you to form a partnership that will meet corporate demand for community investment, delivering tangible benefits to both our children in need and back to your business.
How your support helps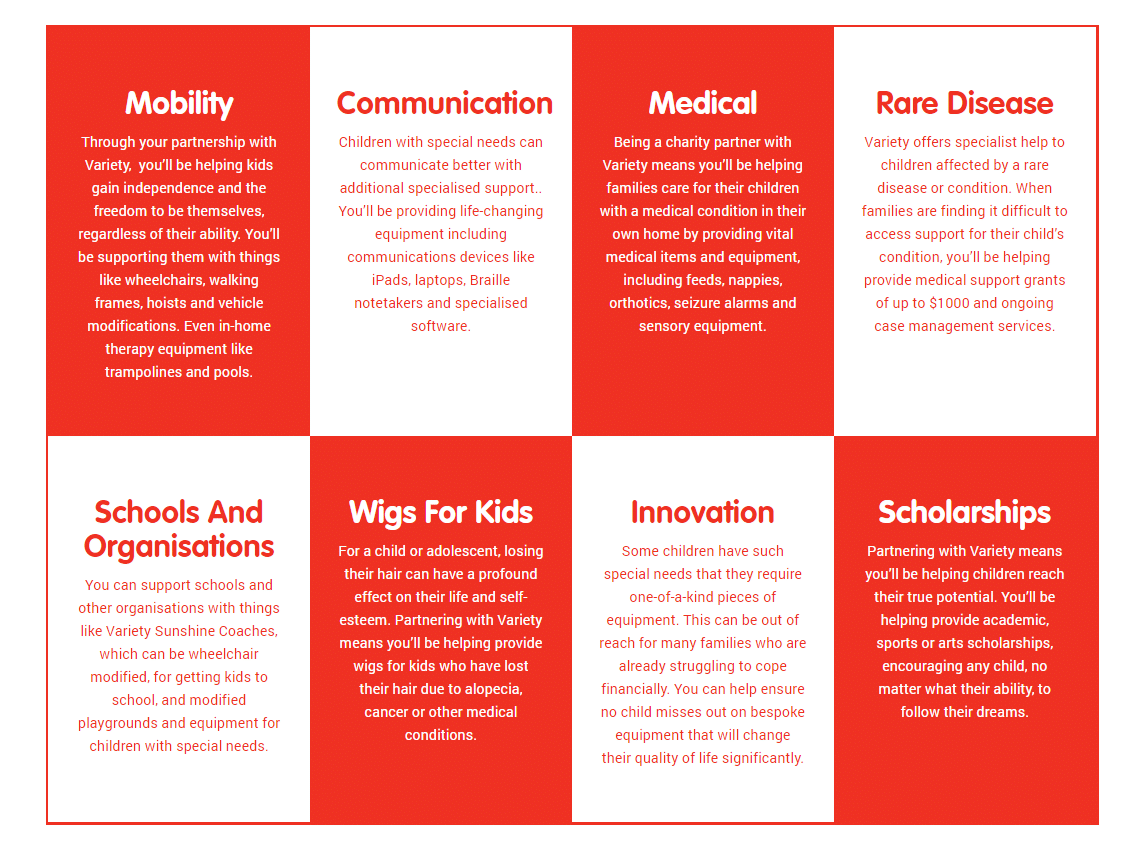 Partner with us
Partnering with Variety is a unique opportunity to showcase your company values, promote corporate social responsibility, grow your brand, inspire your staff and make a meaningful difference to the lives of Aussie kids in need.