2018 Sulphur to Silver 4WD Adventure

2018 Sulphur to Silver 4WD Adventure
Cobar – Tibooburra – Birdsville – Marree – Wilpena Pound – Broken Hill
We have reached capacity for this event! If you would like to go onto a waiting list please contact Sally Ross, Motoring Events Coordinator on 02 9819 1016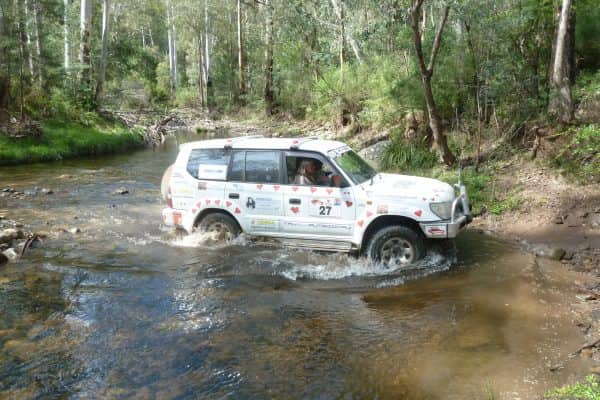 The Variety 4WD Adventure is a six day, Turn Key adventure taking four wheel drive vehicles off the bitumen and onto bush tracks, sand dunes, fire trails and country dirt roads. Escape the nine-to-five routine with this premier, boutique event doing four wheel driving and accommodation in style. The emphasis is on good tracks, fabulous scenery, exceptional food, wine and of course, as with all Variety events, fun and entertainment – all while raising funds for children who are sick, disadvantaged or have special needs.
Where are we going?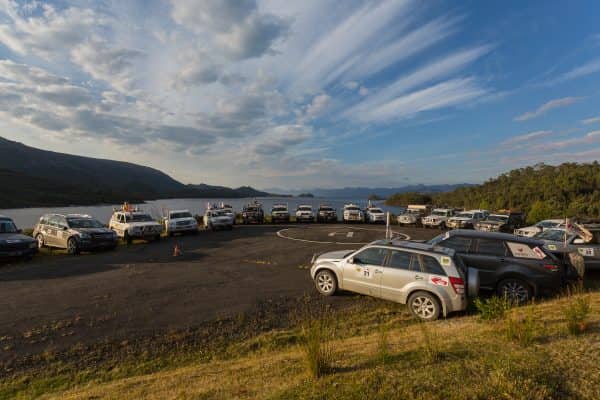 In 2018 we are taking off from the NSW mining town of Cobar for our Variety Sulphur to Silver 4WD Adventure!
Day 1. Through the lovely village of Louth before crossing the famous Darling River. The track continues to Wanaaring for lunch and then into one of the hottest towns in NSW, Tibooburra for dinner.
Day 2. Sees us heading through Sturt National Park and onto Innamincka for a special dinner.
Day 3. We'll visit the famed explorer, Robert O'Hara Burke's grave site and the famous 'Dig Tree.' After that we will head to probably one of Australia's most famous Outback towns – Birdsville.
Day 4. We are off to the local school for breakfast with the kids before hitting the renowned sand mountain, Big Red! We are then heading to the Birdsville Track which will lead us to Mungerannie Road House for lunch. Then it's a short afternoon run to Marree and the site of Australia's first Mosque.
Day 5. We are off on a special 4WD track never been used before by Variety as we pass over the Willouran Range and witness its many ruins. Now we have the fabulous Flinders Ranges in our sights. Our overnight location is at the Wilpena Pound Resort where we are going 'Glamping' for dinner.
Day 6. Sees us leaving the Ranges before heading up hill to Broken Hill on the last of our 2,647 Adventurous kilometres and our final night of the Adventure! We are going 'old world charmer' at the 'Hill' so polish up the 'spats' for the Black Tie Dinner finale!
We have reached capacity for this event! If you would like to go onto a waiting list please contact Sally Ross, Motoring Events Coordinator on 02 9819 1016
How much does it cost?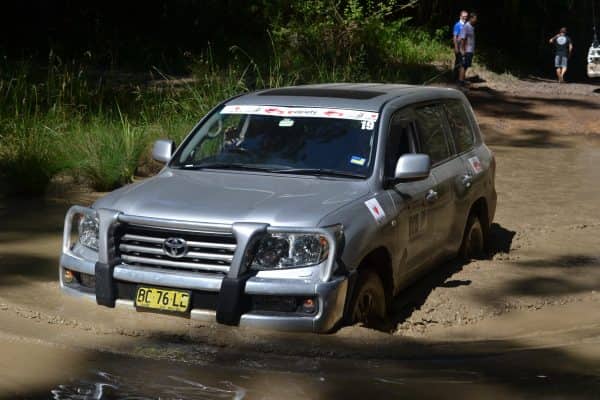 For 2018 a minimum figure of $6,200 (including a GST component) gets a vehicle and two people on the event. This amount is made up as follows:
There is an Initial Donation $500 which is a non-refundable, tax deductible donation that will secure your position on this exciting Adventure.
Then a Donation of $2,500. This is the minimum, fully tax deductible donation amount and must be paid prior to the start.
A Provisions Fee of $3,200. This is your personal costs for two (2) people which includes GST and does not count towards your fundraising total or come from your fundraising money. It is not tax deductible and covers all accommodation, official meals, entertainment, merchandise and "Happy Hour" gatherings. Pricing based on twin share accommodation. Single room rate is $1,825 for Provisions Fee plus $1,500 Taxable Donation = $3,325.00.
Donations can be raised via sponsorship or fundraising and covers the first two (2) people in the vehicle. We encourage you to raise lots, lots more as there is a trophy for the Highest Fundraising Vehicle of the Adventure. So start "door knocking" to raise larger amounts than the minimum requirements.
NOTE: The above fees do not include your trip to Cobar or your trip home from Broken Hill. All meals and accommodation are included from Saturday night dinner in Cobar to Saturday breakfast in Broken Hill.
Other related events
No results found for this search. Please try entering another search query.