Date

1 Nov 2020
- 6 Nov 2020
Location

Tamworth NSW 2340, Australia
1-6 November 2020
The Variety Postie Bike Dash is a six-day charity ride throughout NSW on Postie Bikes. The event goes off the beaten track, travelling through the bush and countryside, stopping in at rural towns and schools for meals and entertainment along the way.
Looking for the accommodation list? Click here
Have questions? Email Vic [email protected] or Janet [email protected]
"If you had asked me three years ago whether I would own a postie bike, let alone ride it for 1000km, I would have laughed at you. Now we own three." – Mick, Postie Dasher
Want to win a Postie Bike? Get a raffle ticket here to be in with a chance
Check out the fun from 2019
The 2020 route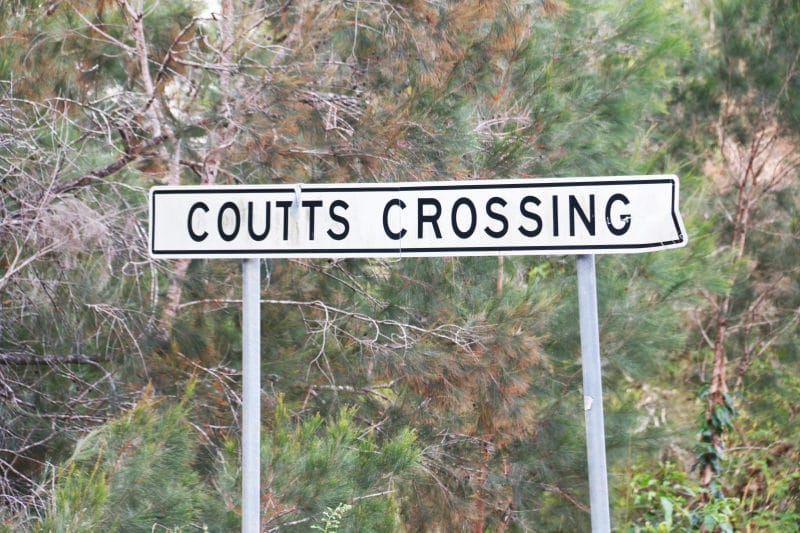 Where Are We Going?
Over the 6 days, we have a lot of riding to do. Here's where we are headed in 2020!
Day 1: Sunday 1 November –  243km
Tamworth to Moonan Flat to Gloucester
Day 2: Monday 2 November – 177km
Gloucester to Comboyne to North Haven
Day 3: Tuesday 3 November – 166km
North Haven to Nambucca Heads
Day 4: Wednesday 4 November – 325km
Nambucca Heads to Coutts Crossing to Glen Innes
Day 5: Thursday 5 November – 318km
Glen Innes to Bundarra to Gunnedah
Day 6: Friday 6 November – 175km
Gunnedah to Tamworth
In total, travelling over 1,400kms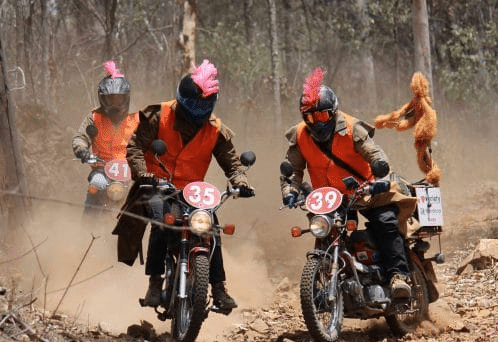 Who Can Join in the Fun?
Anyone over 18 years of age with a spirit of adventure, a tolerance to dust and a current motorcycle licence is going to have a great time on the Variety Postie Bike Dash. A wicked sense of humour will be an advantage.
"P" Plates are acceptable but Learners Permits are not acceptable. Come on your own or bring your mates.
For a full list of bike requirements please check out the Variety Postie Bike Dash Bike & Rider Requirements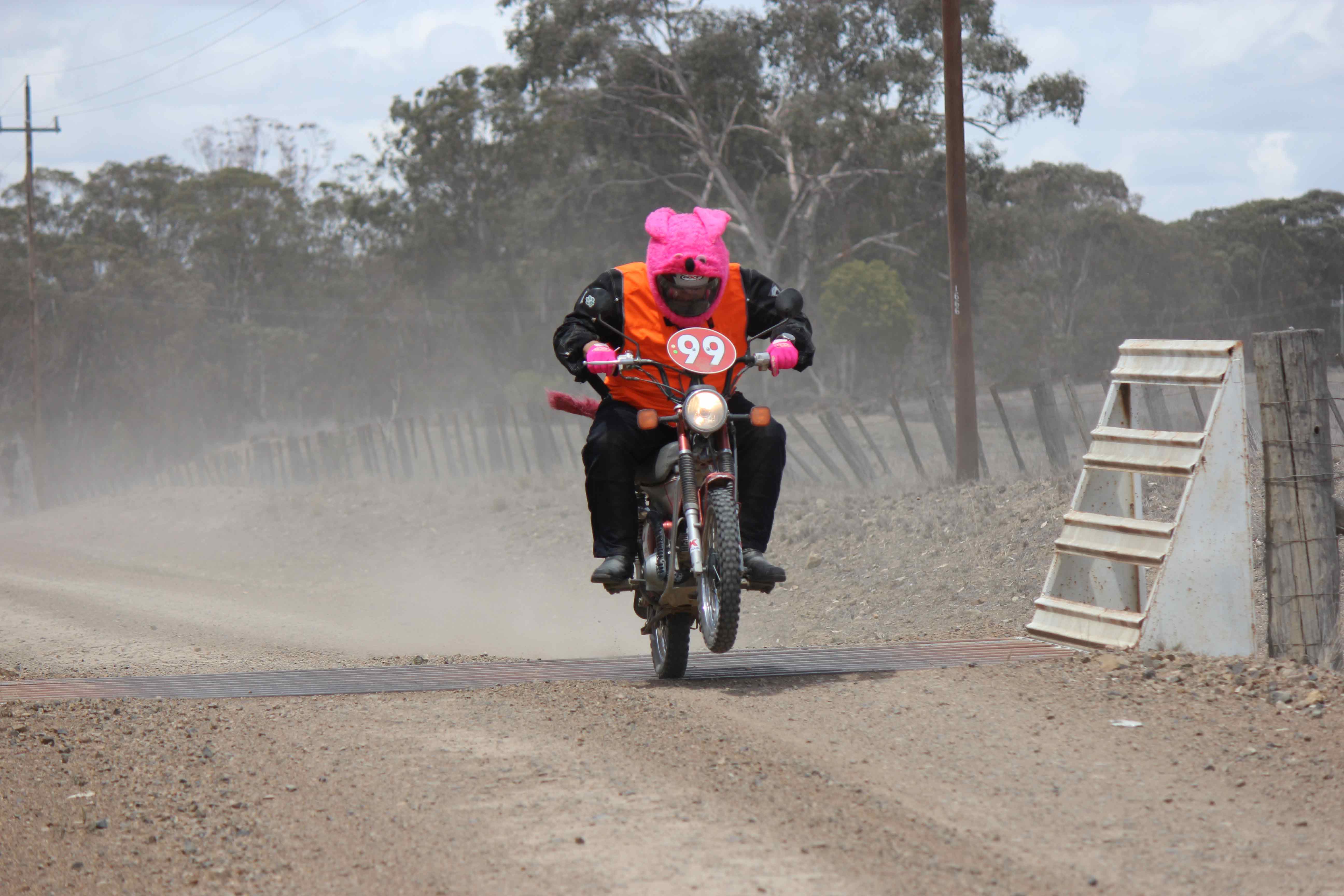 About the Bike
To enter this event you need a roadworthy, registered Honda CT110 or Honda NBC110 motorcycle, including the presentation of the rear rack, mudguards and engine crash plate. If you are unsure about whether your motorbike is appropriate, contact the Regional Motoring team.
Every motorbike must attend the mandatory checkpoint day on Saturday 31 October, 10 am to 2 pm, at Pirates Rugby Club – 16C Kent St in South Tamworth (arrive no later than 1:30 pm). Your bike must be at the checkpoint to be checked by our mechanics the day before we officially head out.
The event will be run on public roads and all bikes must have current registration and appropriate insurance for the entire event. We would advise that you cover your bike for third party property damage at a minimum. We will require a photocopy of your current registration and insurance papers to keep on file before you are eligible to commence the event.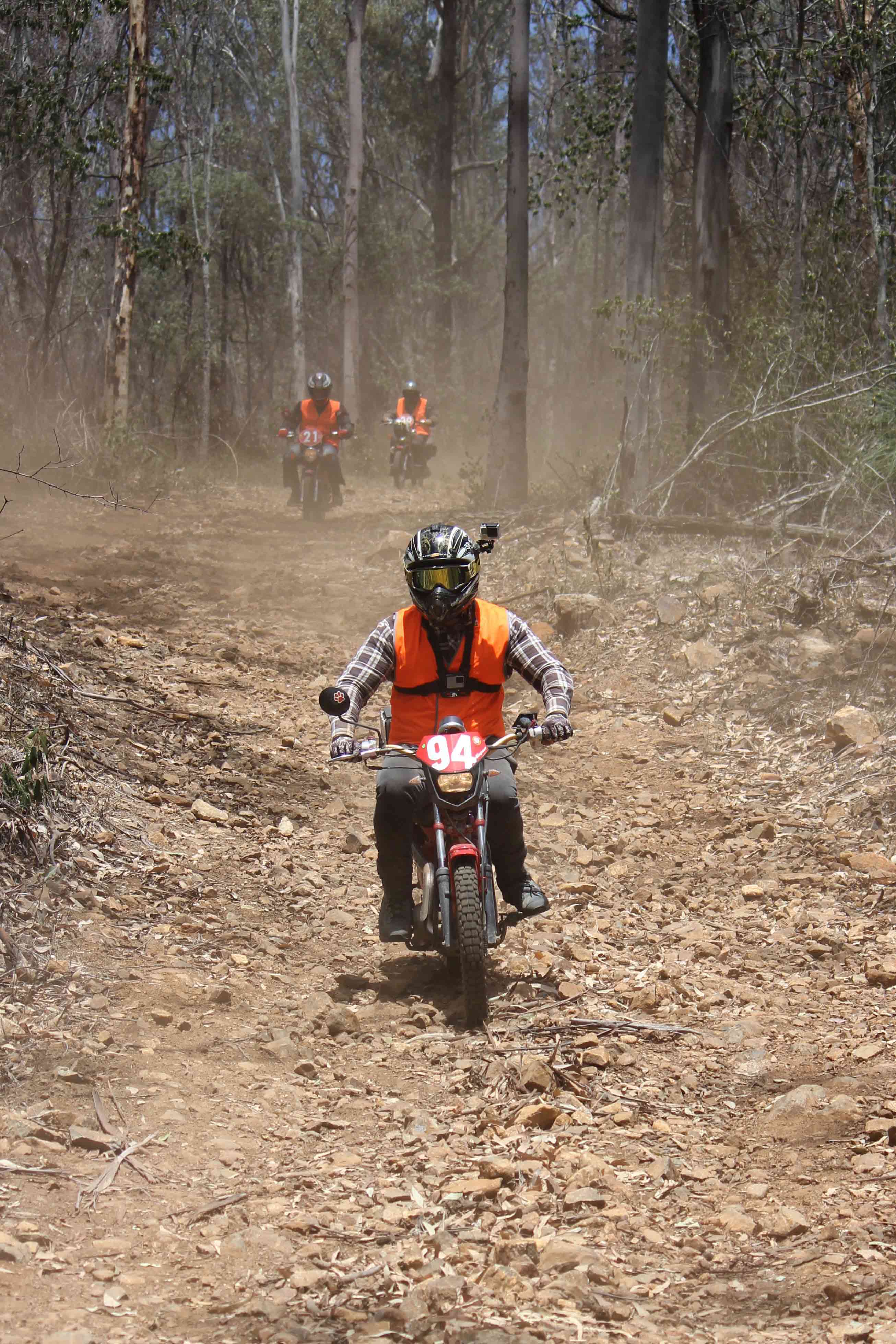 What it costs?
Entry is a donation to Variety and is tax deductible. This can be a cash payment or you can raise it through sponsorship, donations from family and friends and/or fundraising events.
The minimum entry fee is $2,000. But no need to stop there, the only winner of this event is the one who raises the most money for Variety. You will be provided with an online fundraising page full of resources to support your fundraising and an option to take donations.
As well as the entry fee there will be a provisions fee. This will cover all your meals from Day 1 breakfast to our presentation dinner on Day 6, and other ancillary items. For those who are new to the event please budget between $450-$500.
Friends and family are more than welcome to join us at our designated stops. Please let us know where and when they will be joining us so we can organise seating and catering. Accommodation is at the individual's expense. We cut down the work for you and provide all our riders a list of accommodation options (check out the 2020 list here). You can then book your own accommodation based on your comfort level and budget. But be warned – it's best to get in early to make sure you get what you want.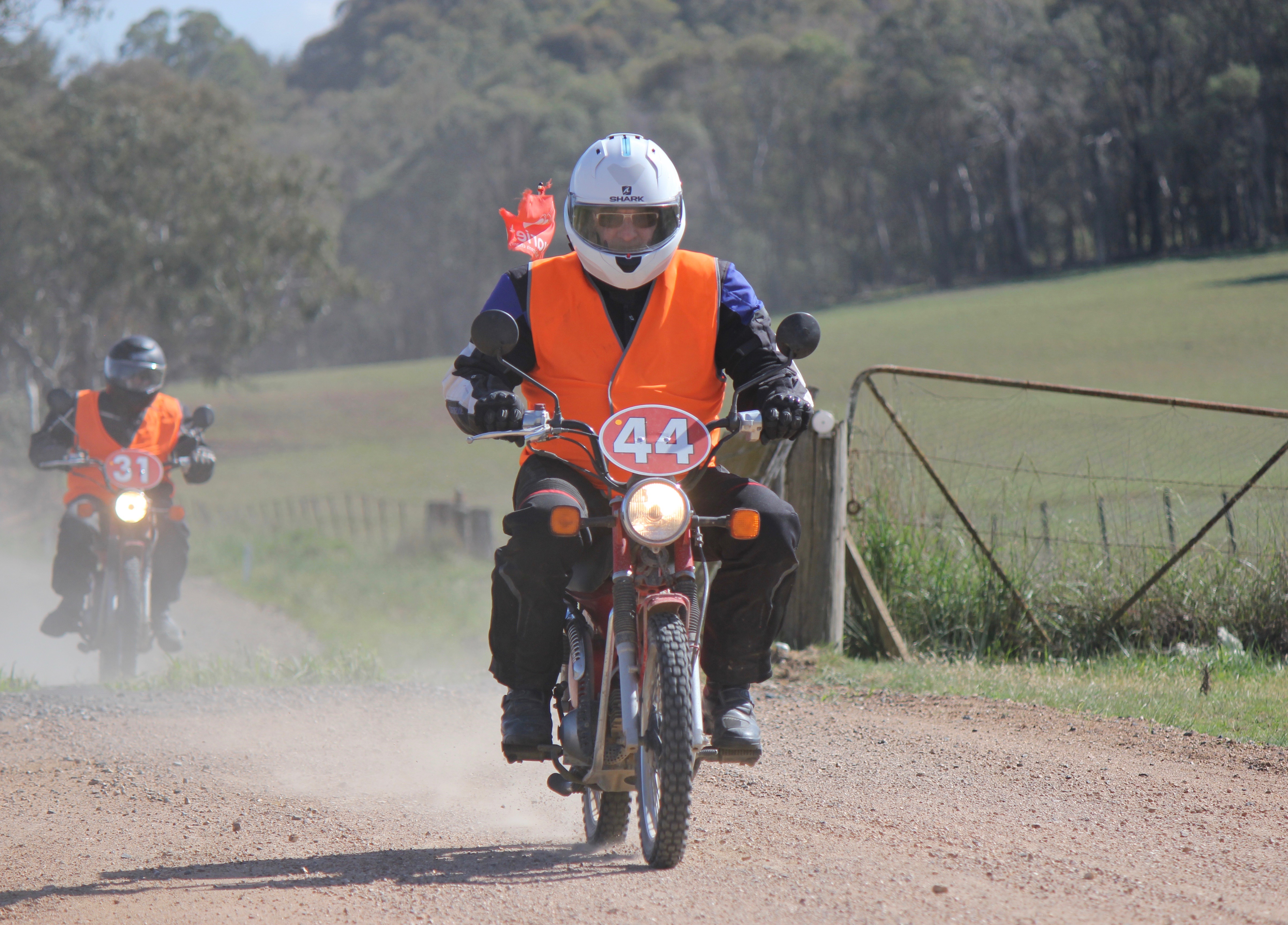 What to Wear
You need to wear protective clothing while riding on the event. This includes a helmet, gloves, long-legged trousers, a jacket and appropriate footwear. This is to keep all our riders safe as we travel the back roads of NSW.
A few tips:
Jeans are not protective in the event of a spill, please consider investing in something a little sturdier.
Open-faced helmets are not acceptable on this event and a helmet with some kind of chin protection must be worn.
A high-vis vest will be supplied that you will be required to wear whilst on the road.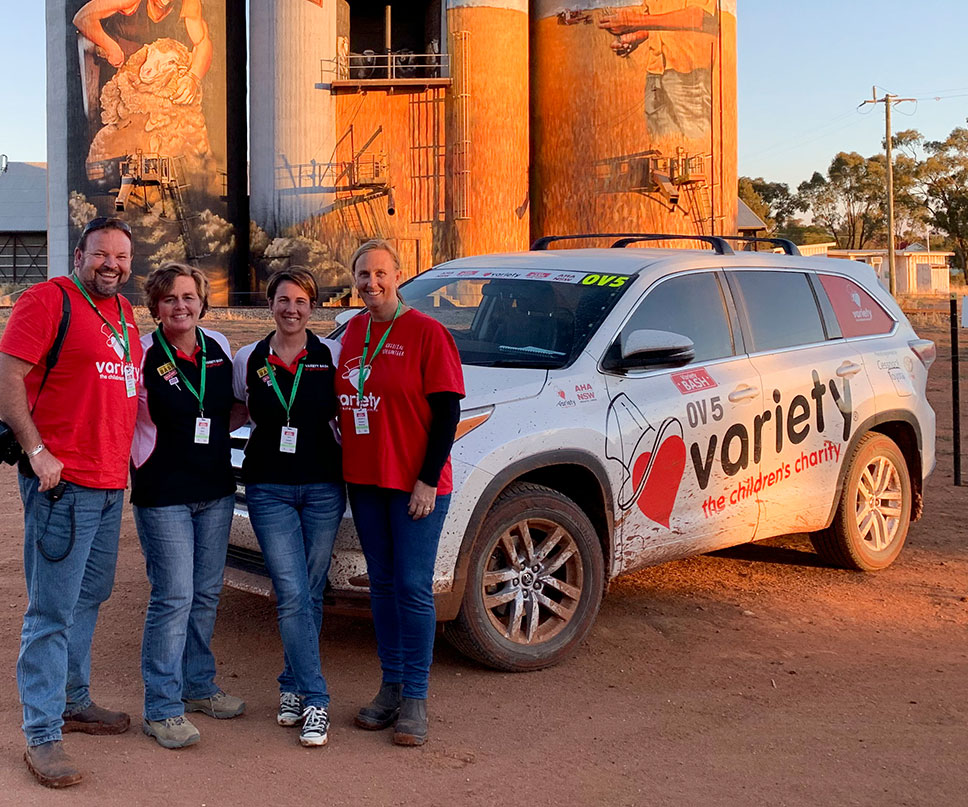 Support Crew
We care about your safety and comfort along the route so we travel with a full support crew. Here is what you need to know.
Baggage – There's not a lot of room on the back of a postie bike so we provide a baggage truck to carry all your luggage between nightly stops. No overpacking please, space is limited.
Support Teams – There will be medical and mechanical teams travelling with the event to support riders. It is advised that you have spare tyres stored with the baggage truck as tyres are the main cause of stoppages on these types of events. If you are aware of the common parts that fail on your particular model you can also have these stored on the Baggage Truck.
Safety & Precautions – Motorcycle riding is a hazardous activity and we suggest you have the appropriate insurances in place before embarking on this event e.g. Domestic Travel Insurance, Motor Cycle Insurance and possibly Road Side Assistance. For the safety of others, we require participants to complete an Indemnity Form and provide details of a current Working With Children Check (details on how to obtain one are available here).
Why we do it?
Variety believes that all kids deserve a fair go. So we support kids who are sick, disadvantaged or have special needs to overcome challenges and reach their full potential. In NSW alone there are almost 200,000 kids who are facing financial hardship or living with a disability. Variety are only able to do our important work thanks to the generosity of our incredible community, including our Dashers.
Along the way, you will get to see your fundraising make a difference first hand. We'll visit a number of schools, meeting kids and communities Variety has directly impacted.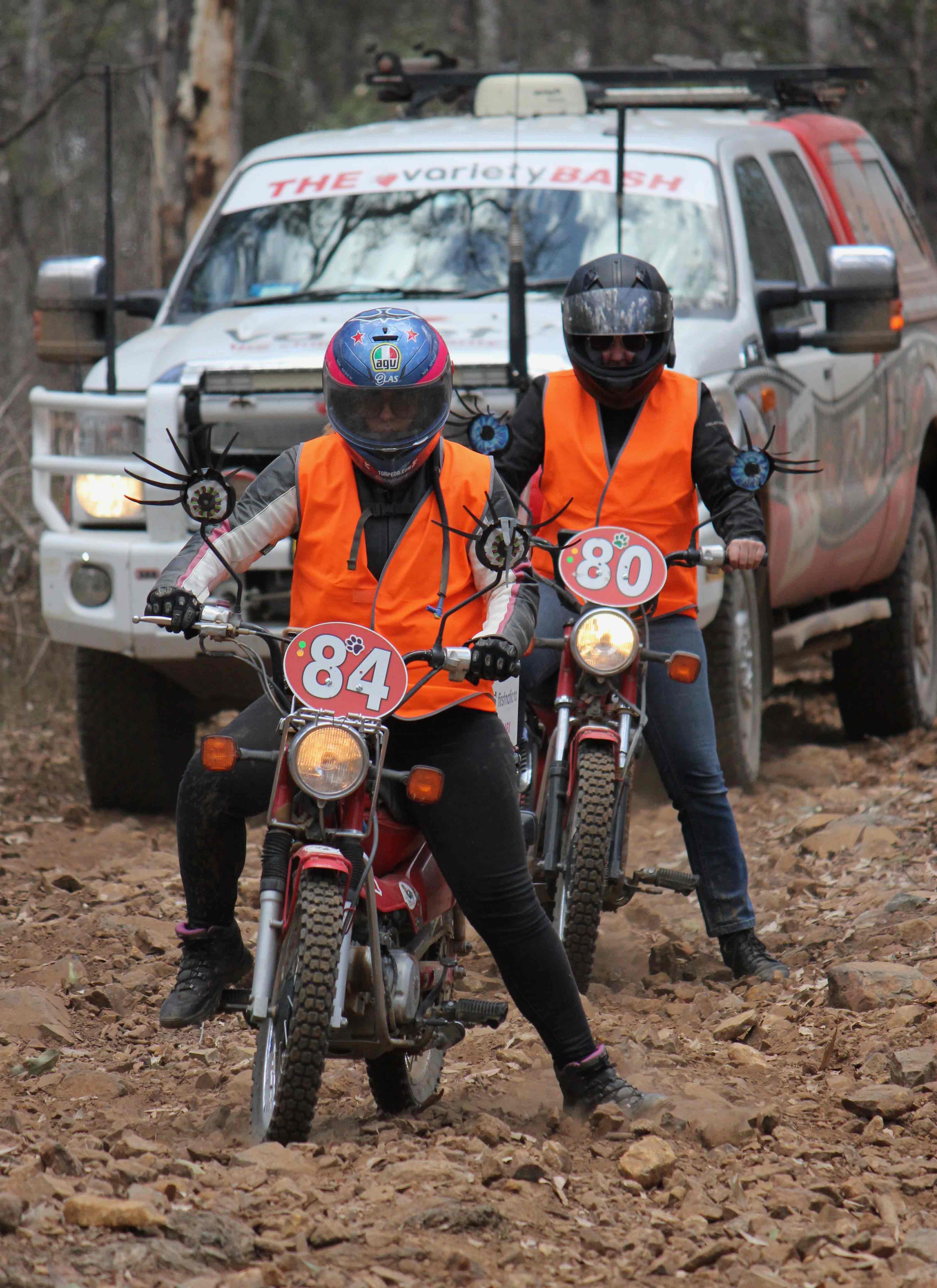 Donate to a bike
There are several methods in which you can donate to a Bike, as below. A tax-deductible receipt will be generated for all donations and we can create an "Intention to Donate" letter for any sponsor as required. Please contact us if you have any questions regarding donations.
Their fundraising page
Many of our participants have set up online donation pages specifically for their car. Please click here to donate directly to a bike (note: not all bikes have fundraising pages, if the bike you are wanting to donate to isn't displaying please use one of the alternative methods).
Direct Deposit
Bank: Westpac Bank
Account Name: Variety the Children's Charity NSW
BSB: 032 020 Account: 208569
Description: In order for us to correctly allocate your donation to a particular bike we ask if you could reference the following when doing a direct deposit: Postie Bike # Company Name e.g. DASH EK1 Graeme Meyer.
Please email with details of direct deposits with date, amount, car and who the receipt should be made out to.
Cheque
Cheques should be made out to Variety – the Children's Charity and posted to the address below. Please remember to write "Postie Bike" and bike number on the back of the cheque.
Variety the Children's Charity
Att: Janet Kilazoglou
PO Box 186
Broadmeadow NSW 2292
Credit Card
Credit Card donations can be made online, directly to a car's fundraising page, or over the phone by calling 02 4965 4911
Got questions?
If you have any questions about the event or fundraising reach out to our Regional Motoring Events team (based in our Newcastle office).
Vic Sheil
Regional Motoring Events Manager
[email protected]
Phone 02 4965 4911 or 0410 692 262
Janet Kilazoglou
Regional Motoring Events Coordinator
[email protected]
Phone: 02 4965 4911 or 0403 255 767