Joyce works at Pfizer, Variety's supporters and corporate partners since 2015.
Pfizer employees are very eager volunteers, attending most of our events to help out. Joyce in particular is an extremely passionate champion for Variety and works hard to bring attention to what we do amongst the team at Pfizer.
"Volunteering for Variety is one of those unforgettable experiences that stay on your mind long after the events have concluded. Each event is unique in its program and activity but they all result in the same rewarding feeling and immense satisfaction that every Volunteer share. We feel so special to be able to volunteer and be a small part of the Variety children's lives. To know that our effort and time were put to good use and have contributed to the smiles on their faces, is such a humbling experience."
"It is difficult to pick a favourite volunteering experience at Variety, as they are all very good. From Ice Skating, Activate Inclusion Sports Day to Easter Family Fun Day, but if I have to choose one, it will probably be the Variety Kids Xmas Party as it is the biggest indoor event. Variety holds the best events as they are run so professionally and smoothly with impactful outcomes for the Variety kids."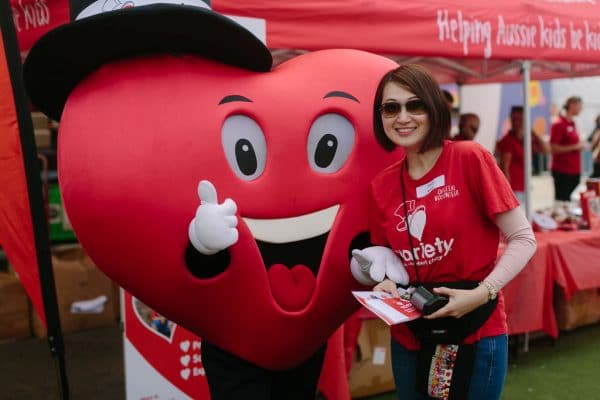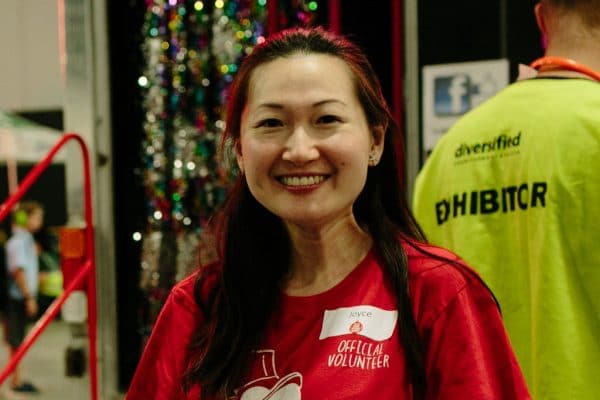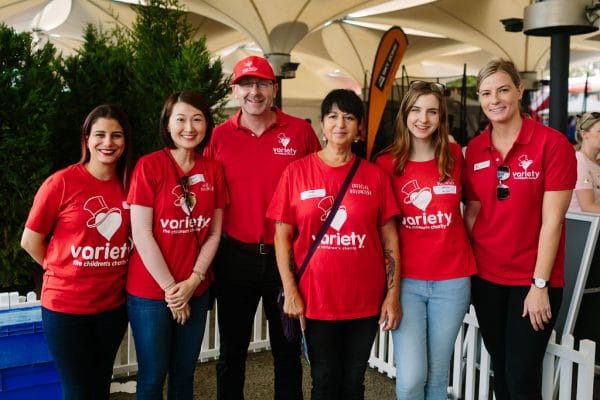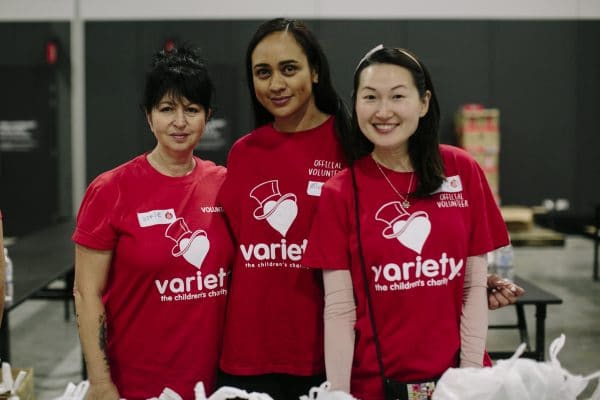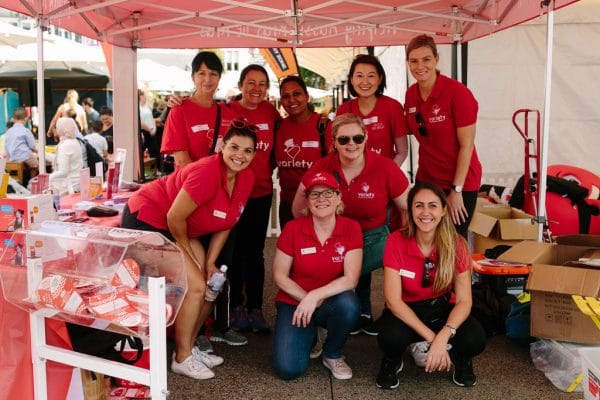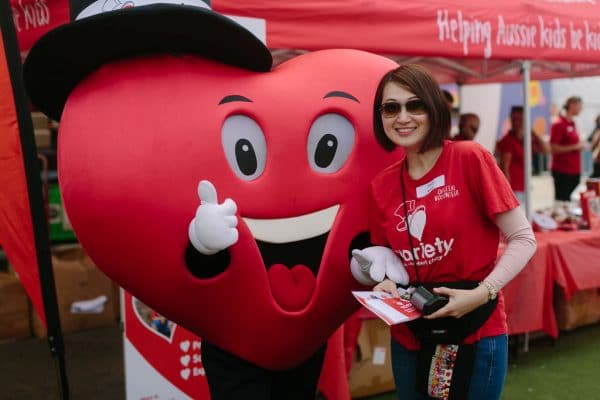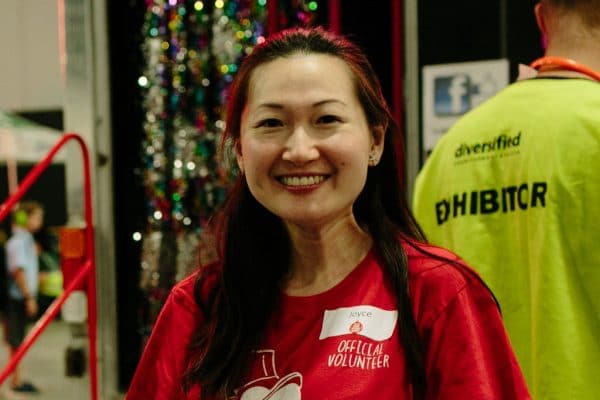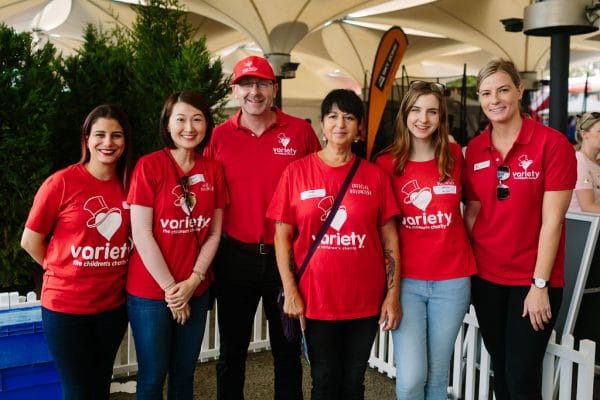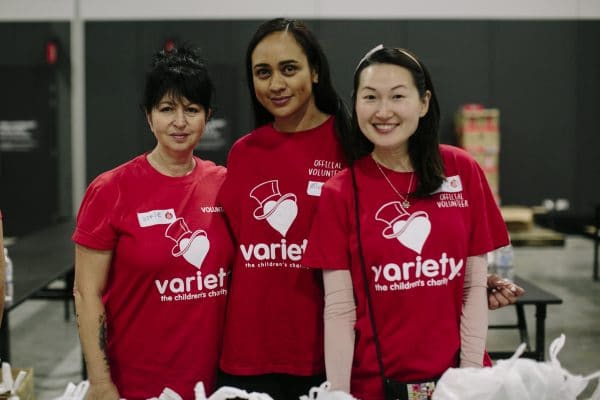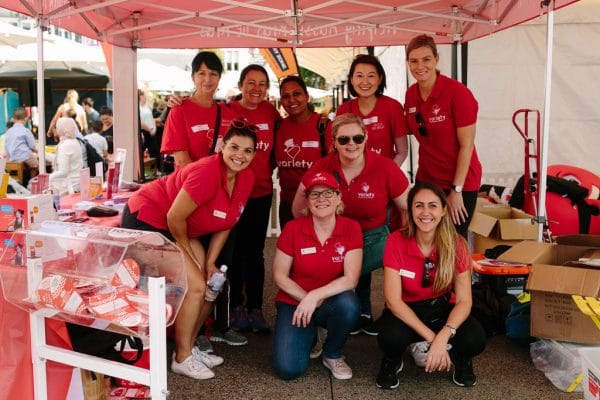 At Variety we believe all kids deserve a fair go in life. To Joyce this means "every child, regardless of their state of health and what socioeconomic they are in, deserve a chance to experience all the things that a typical child goes through in their childhood including playing, learning and interacting with other children without feeling alienated."
Joyce would definitely recommend other companies to be involved as corporate volunteers with Variety "Part of the success of these events is due to the effectiveness and efficiencies in how the events are run by the Variety staff. The coordination pre, during and post the events are impeccable and seamless, which contributed to the overall volunteering experience. But most of all, it is because of the very worthy cause that we will be supporting."
To anyone considering volunteering at Variety she would suggest "Make sure you register early as spots are limited. But be prepared to walk away feeling extremely happy and rewarded… Oh and watch out, it is very addictive! You may find yourself blabbering about the wonderful volunteering experience over and over again to everyone around you!".
If you've been inspired by Joyce's experience and you would like to learn more about corporate volunteering at Variety, check out this page.
You may also want to read
Subscribe and stay updated
Oops! We could not locate your form.