The Manning River community came together this week to celebrate the handover of a new Sunshine Coach for Mitchells Island Public School.
Local parents, teachers, students and Member for Myall Lakes, Mr Stephen Bromhead MP, enjoyed checking out the new coach during a special morning tea at the school.
The coach has been provided under a community grant offered by Variety to support kids in need and to ensure all kids have the same opportunities in life.
Mitchells Island Public School is a rural school that relies on parents to transport children to and from school, as well as hiring buses – for an exorbitant cost – for all activities and excursions.
Mitchells Island Public School Principal, Michelle Wilson, said the new coach will enable students to reach their full potential, while also taking the pressure off local families who have experienced financial hardship in recent times.
"We have a very dedicated P&C who've been holding fundraisers and BBQs to try and raise money for a bus but as a small school with only 35 students it takes a very long time," she said.
"Our families have been through a lot lately – drought, fires and then floods. We have a few families who lost everything in the recent floods so some of our students have been doing it really tough."
"The coach will help should we ever have to evacuate the students quickly and safely in those emergency situations. It also means we can access local sporting venues, cultural performances and community activities to give our kids the chance to participate in all there is to offer outside the school gate."
Variety Acting General Manager, David Small, said the Sunshine Coaches are what Variety is all about – making sure kids, no matter where they live, don't miss out.
"Variety is committed to giving kids a fair go – no matter what life throws at them, no matter what their ability," he said.
"We know what a difference these coaches make to out of town or isolated school communities so we can't wait to see what the students at Mitchells Island Public School can achieve now they can get out and about with their new wheels."
The bus was purchased with $75,000 funding from the Variety grant, as well as $75,000 grant funding provided by the NSW Government under round 3 of the Stronger Country Communities Program.
Member for Myall Lakes, Stephen Bromhead said the Stronger Country Communities Fund is part of the NSW Government's $1.7 billion Regional Growth Fund, which is being invested in local programs and infrastructure that improve the lives of people living in regional NSW.
"We are funding grassroots projects that make a real difference to each community, and we know how important it is to support our regional towns with new infrastructure and programs."
Discover more about our community grants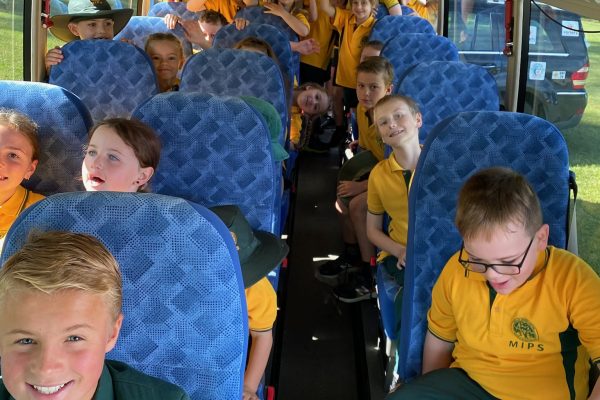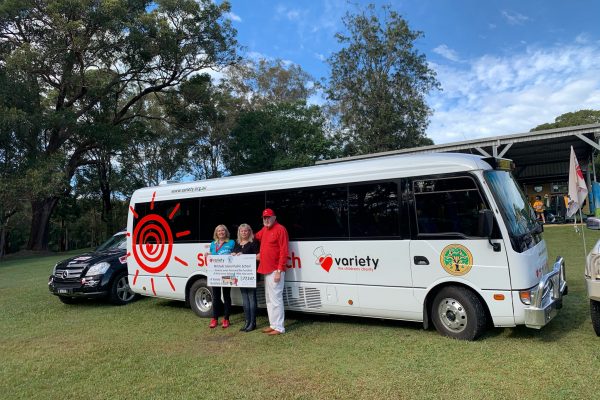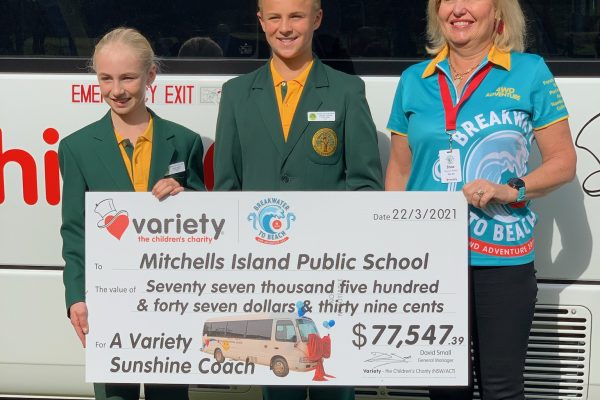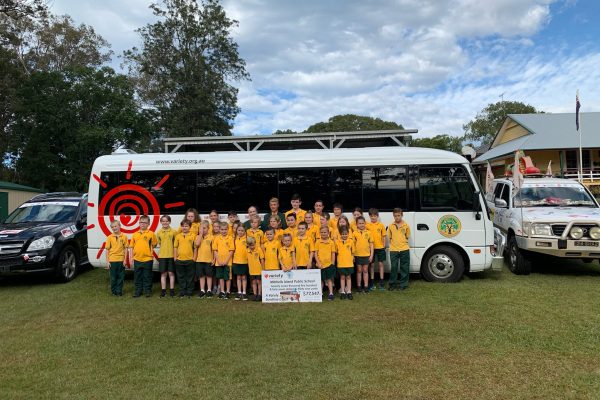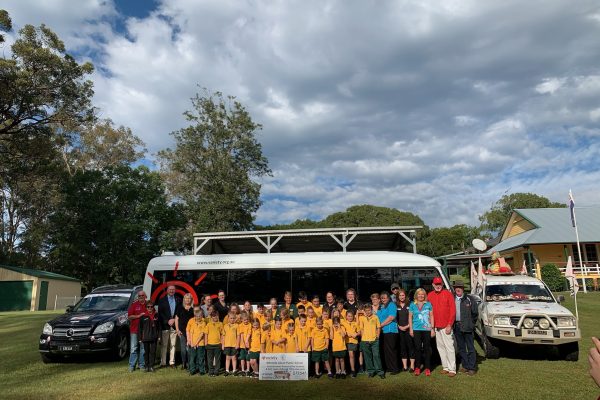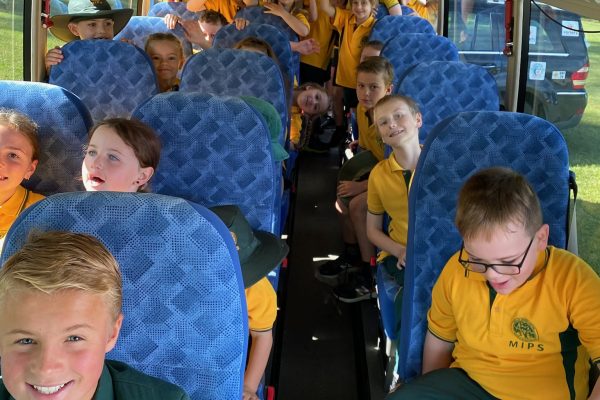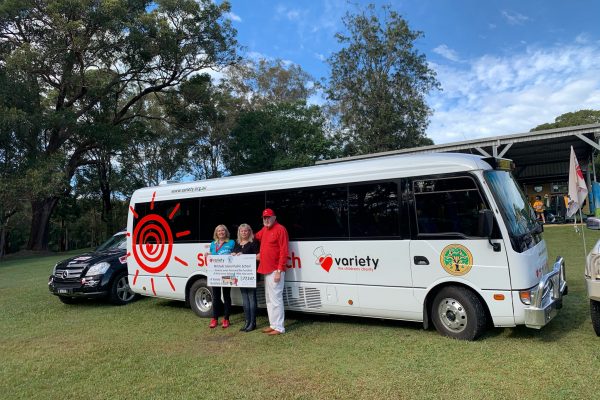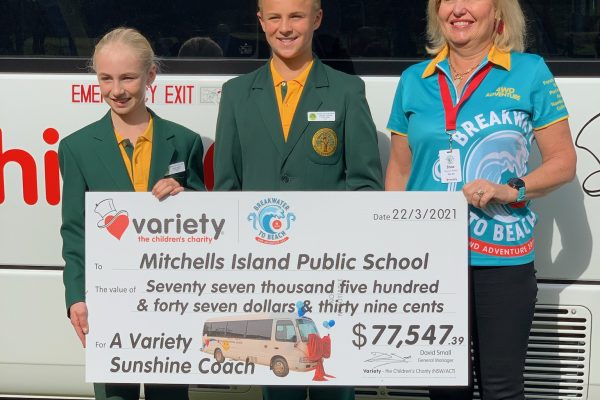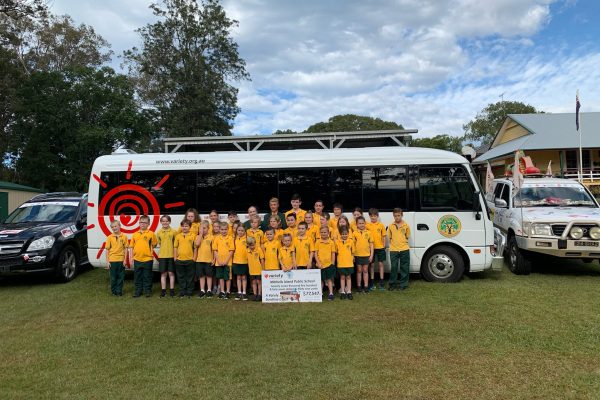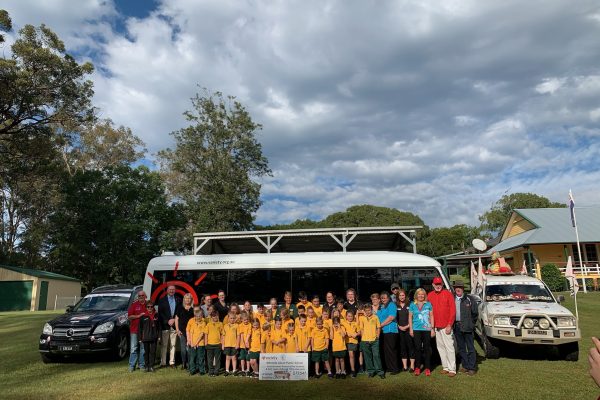 You may also want to read