Thank you Peter Hebbes AM
At our most recent Annual General Meeting on Thursday 10 December 2020 we raised a glass to the incredible 30 years service on the Variety NSW/ACT Board of Directors of Peter Hebbes AM.
Over those 30 years the not-for-profit landscape has changed dramatically and Peter has been key to helping guide Variety's governance and strategy decisions. Before Peter joined our Board he was an active fundraiser in Bash car.
As the story goes Peter was good friends with a fellow Englishman named, Tony Hatch, from their days in the Old dart! Tony was living in Australia with his wife Jackie Trent making plenty of music together. Tony introduced Peter to the fledging Variety Club which led him to joining it in the late 70s. Peter did his first Bash in 1990 missing only two Bashes whilst overseas on music industry junkets! During this time Peter was our Chief Barker, or Chairman of the Board, on two occasions during 2001-2002 and 2011-2012. He was also our Motoring Events Chairman from 1992 to 2016. In 2016 Peter was inducted into the B to B Bash Hall of Fame in 2016 for services to motoring.
Newly appointed Variety Chief Barker Dr Greg Levenston said "for more than 30 years Peter has been dedicated to Variety and its mission to give all kids a better future. Over that time he has worn many hats across Variety, trusted, respected and always even-handed. On the Board, he was my first Chief Barker, charismatic, politically savvy and a beacon of reason and compassion. He continues to be open-hearted and a friend to all. I expect his contribution to Variety to continue and be even more important as a mentor and historian."
When asked about Peter fellow Basher, Director and current Chair of the Motoring Events Committee Jack Cannons AM, said "I have had the great pleasure of knowing Peter (and his family) as well as working with Peter as volunteers with Variety – the Children's Charity for 30 years. We have bashed together across this great country (Peter as an Official, me as a Basher) we have worked on the Variety Board and have worked together on many successful Variety Events. Peter has a great skill with event management and has Chaired many Variety events over the years, which were not only great FUNraisers but very successful fundraisers. Peters skills and commitment has also played a big part in growing Variety into what it is today. It is great to know that Peter will still be supporting Variety after stepping down from the Variety Board after more than 30 years. (where he held many positions). Peters contribution to Variety and the kids we support is huge and we truly thank him for his unmatched contribution."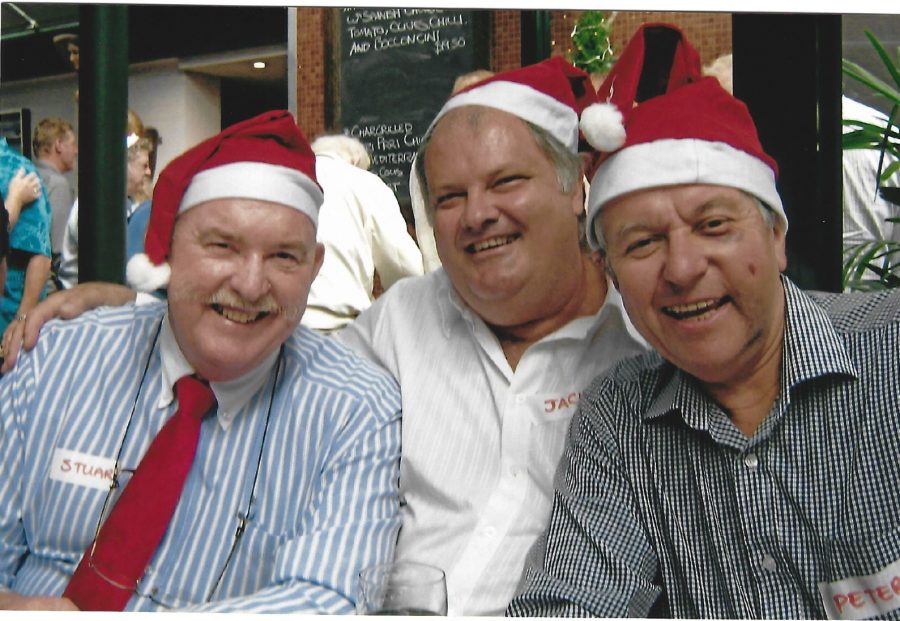 It is not only his peers on the Variety Board that spoke highly of Peter's contribution. Staff also spoke highly of Peter's reliability and willingness to get involved in a practical way to support kids in need.
Brooke Bell, Variety Event Manager, speaks of what an incredible man Peter is. "Having worked with Peter for years now he can always be relied on for his willingness to help and his wise counsel. You can always lean on Peter for a chat and really sensible advice from his wealth of experience."
David Small, Variety Australia Executive Director and Acting General Manager Variety NSW/ACT has had the pleasure of working with Peter for years "Peter's encyclopedic knowledge of Variety in NSW and Australia was invaluable when I served as CEO of Variety NSW. He chaired the Motoring Events Committee, helped organise events, including the Melbourne Cup lunches, and drove the project of moving the office from Rozelle to Artarmon. Few people have had as much impact on Variety and the kids it supports as Peter. On behalf of those kids whose lives have been forever changed because of Peter's commitment, we salute you."
Although Peter is stepping down from our Board he remains a key member of the Motoring Events Committee, helping guide and support the committee and staff members to deliver these key fundraising events.
We thank Peter for his long service to Variety.
You may also want to read