Be A Clause for A Cause!
24th November, 2019.  Oh how we love our Jolly Joggers! Thanks to everyone who took part in the Sunday Territorian Santa Fun Run yesterday, 520 Santas (and 1 T-Rex!) put in a stellar performance both in Zumba skills and the 2km fun run.  We are so pleased to announce this event raised $7,000 for the Starfish Swim Group!
Congratulations to all of the prize winners:
First Male – Harry Priest (6m30s)
First Female – Maycee Clemens (7m02s)
First Boy –  Gilbert Cox (6m41s)
First Girl – Lilly Hollister (7m34s)
First Wheels – Bryson Taylor
Best Christmassy Adult – Chris Chase
Best Christmassy Team/Family – James Lugg, Suzanne Martimore and Twins
Lucky Bib Draw – Airnorth prize winner Bib 227 Shelly Waltho
VIEW 2019 PHOTOS
*********************
Join us for our 9th Annual Santa Fun Run in Darwin on Sunday 24 November 2019. Easy 2km course route around the Darwin Waterfront!
Register online and have an exciting morning run or walk with family and friends!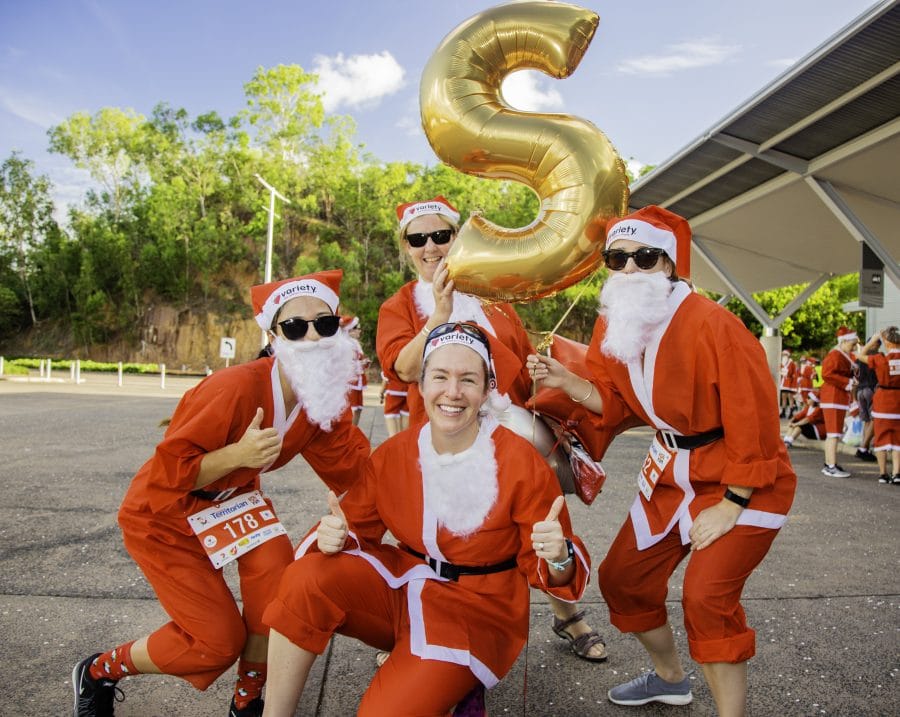 Funds raised will go towards the amazing Variety NT Starfish Swim Group, a free one-on-one swim group for children with disability, ages from 2 to 18 years. Mums and Bubs classes also available.
Timeline of Events on the day:

6:00-7:00am – Pick-up your Santa suit (in front of the Convention Centre) *
7:15am – Jolly Zumba warm-up
7:30am – Santa Fun Run start
8:15am – Presentations
8:20am – Lucky Bib prize draw **
8:30am – Santa meet & greet
* Santa Suits can be collected prior to the event from our office between 0900-1700 . Please phone ahead on 8981 2544 to let us know you're coming to collect – Collection location – Harry's Place, 1 Willeroo Street, Tiwi
** Every bib number will be entered in the draw to win 2 return airfares to Townsville, thanks to sponsor Airnorth (you will have to be there to win!)
Other Activities:
CGee face-painting
Giant slip 'n Slide
DJ Kev
Fundraising Sausage Sizzle and raffle
Individual/Child/ Family Registrations:
$30 Adults
$10 Child
$70 Family (2 adults and up to 3 Children)
Team Registrations (Please quote the name of your team when registering):
$125 Team of 5
$200 Team of 10
Please call the Variety office on 8981 2544 if you need assistance.
We encourage all our jolly joggers to fundraise for this event and help the Starfish Swim Group.  Use the link below, share this with your friends, family and work mates to see how much you can raise for Variety.  If you would like a donation box for your workplace please call or email us.
Link to Donate: https://www.variety.org.au/nt/donate
TIP: Please ensure when donating an amount to the Variety Donation page that you quote your individual/family/ team name on the link page reference box.
PRIZES! 
Fastest Male and Female
Fastest Boy and Girl (up to 12 years old)
Fastest on Wheels
Highest Fundraiser/(s)
Make sure you follow the event on our Facebook page to keep up to date. For any enquiries please contact Variety NT- Ph: 08 8981 2544 / [email protected]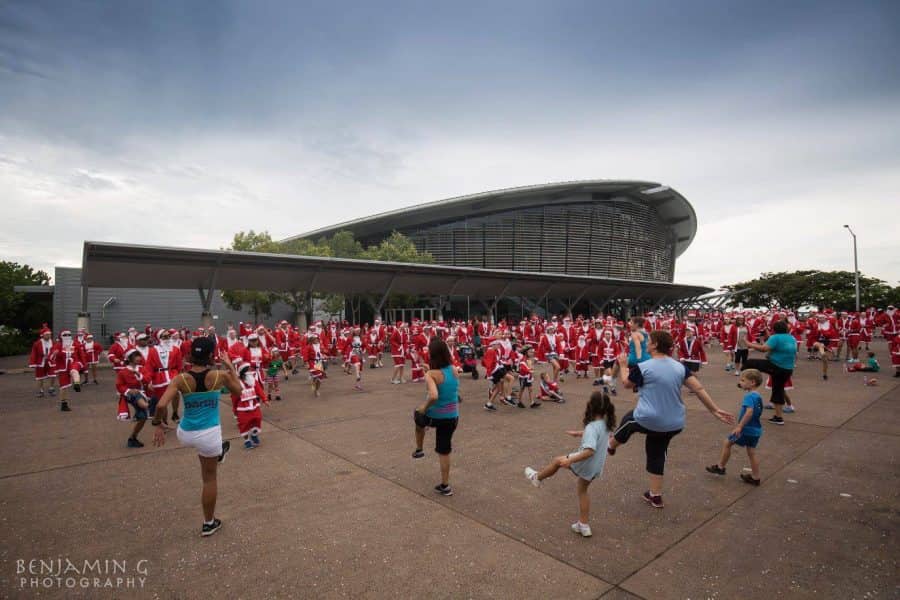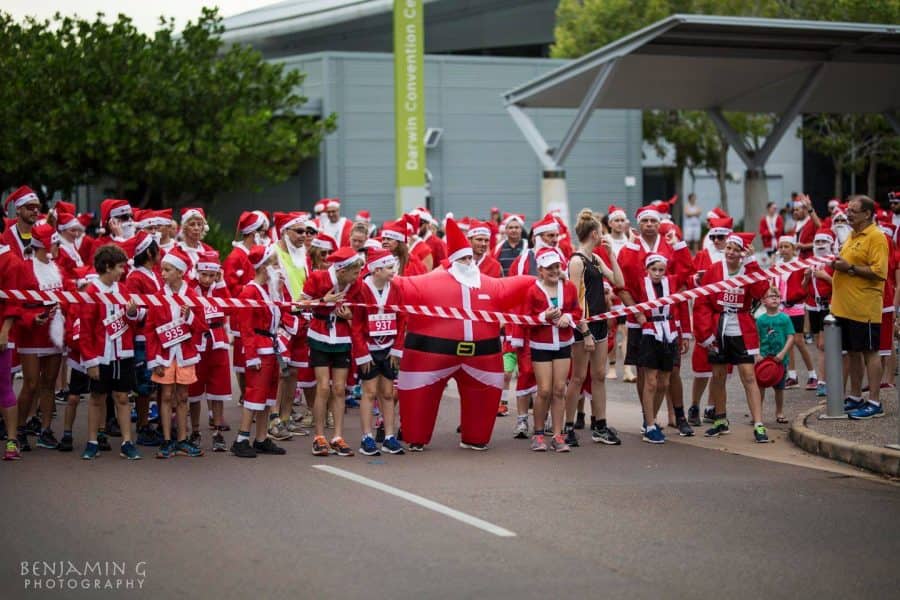 JOLLY VOLLIES WANTED:  If you're keen to help volunteer at the Santa Fun Run please register your interest by emailing or calling our office.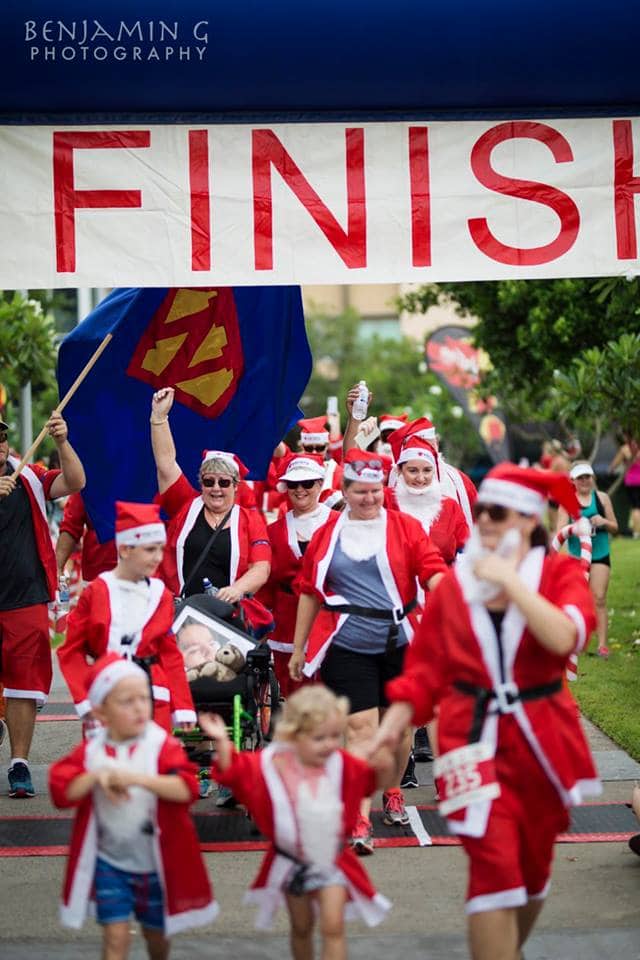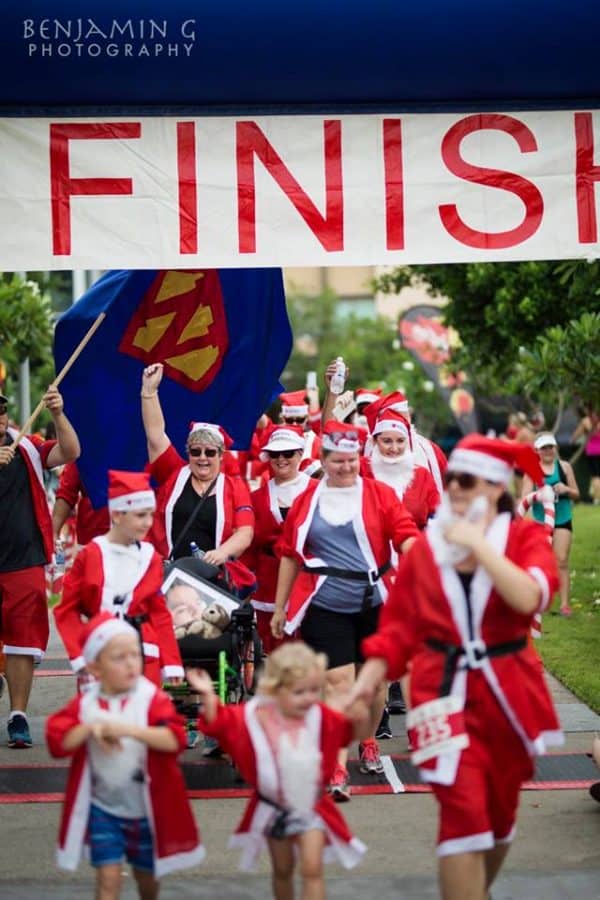 If you have any questions at all, would like to sponsor or volunteer for the event please give us a call on 8981 2544 or email [email protected]
Thank you for your support, good luck fundraising and enjoy the fun run!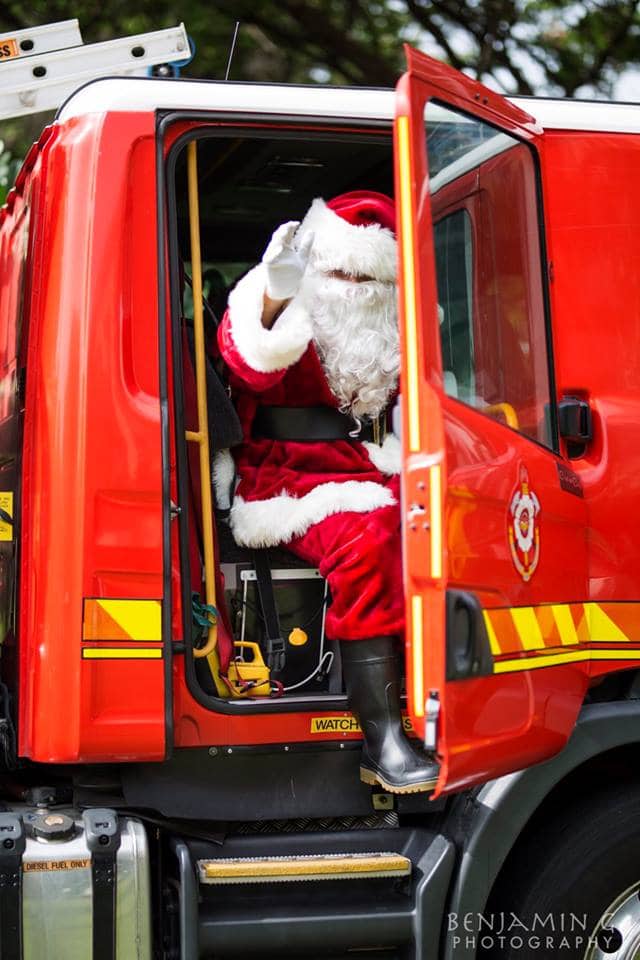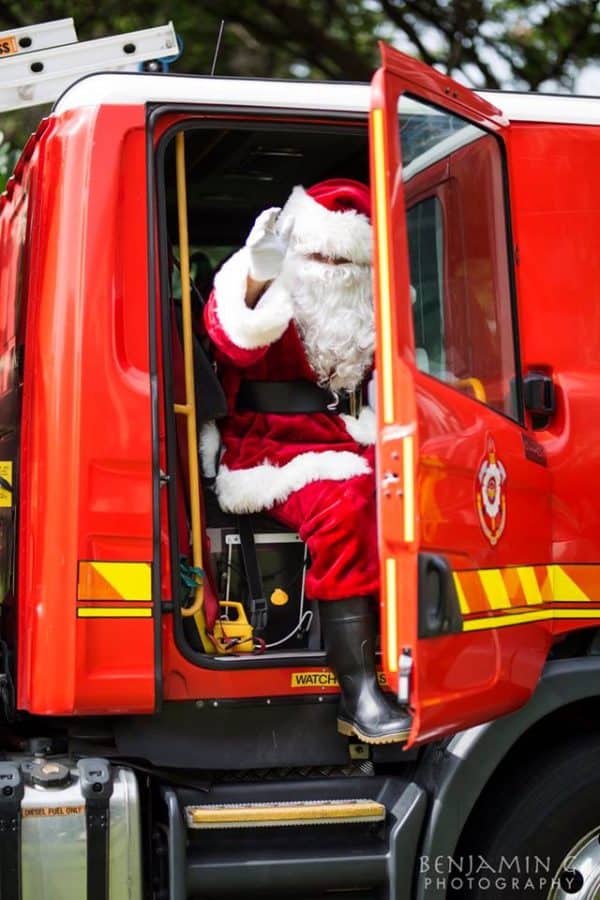 Thank you all for supporting Variety, the Children's Charity NT!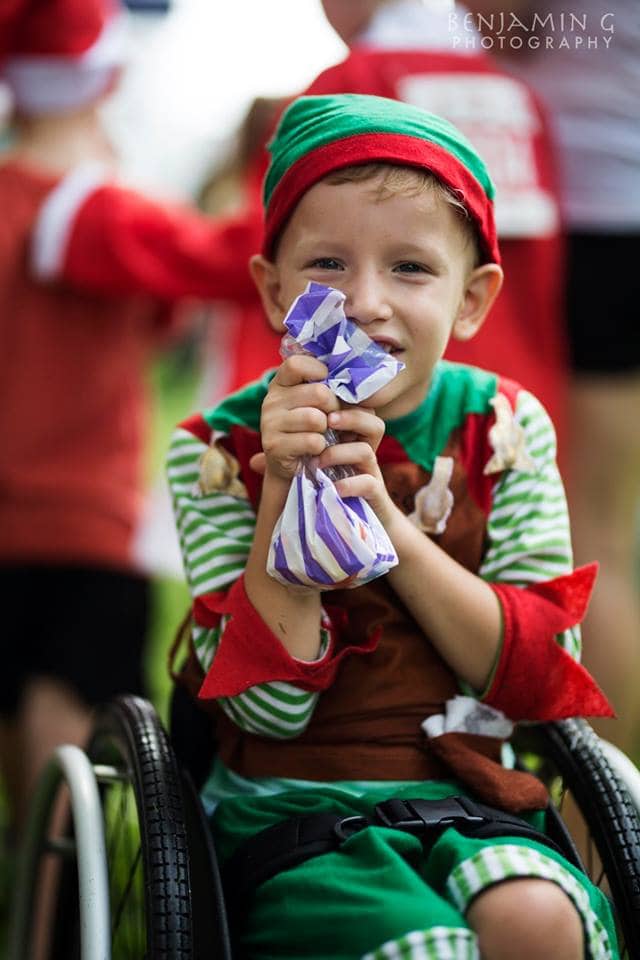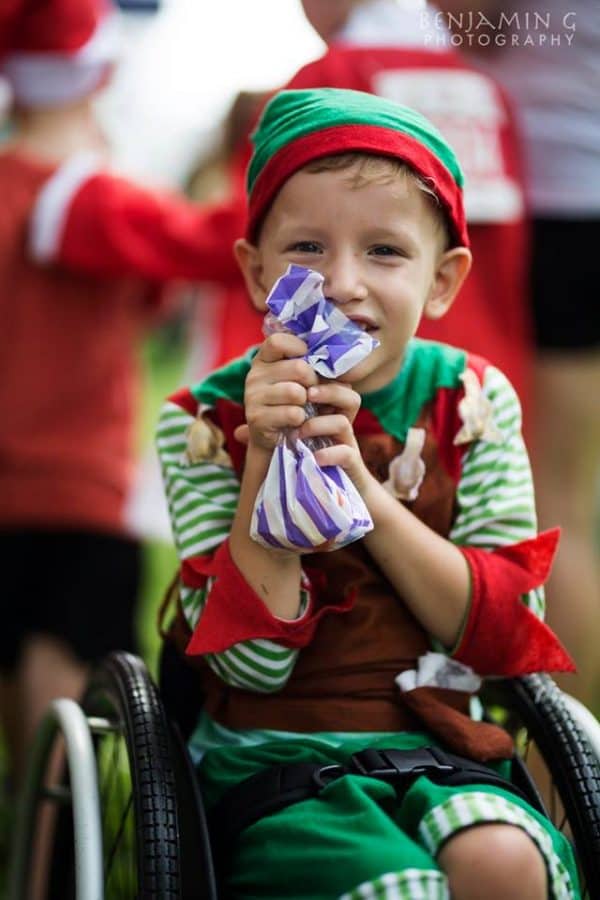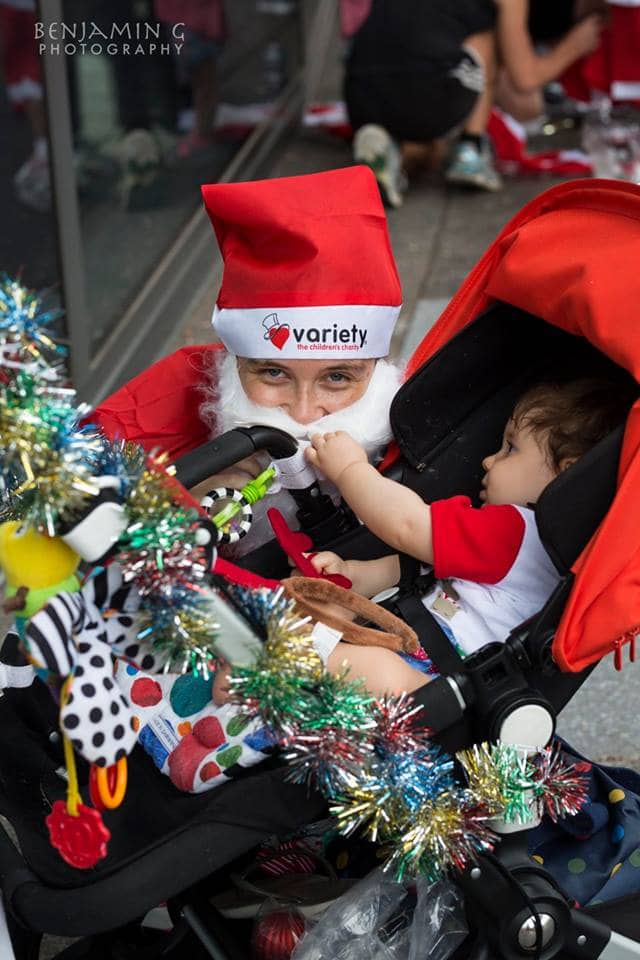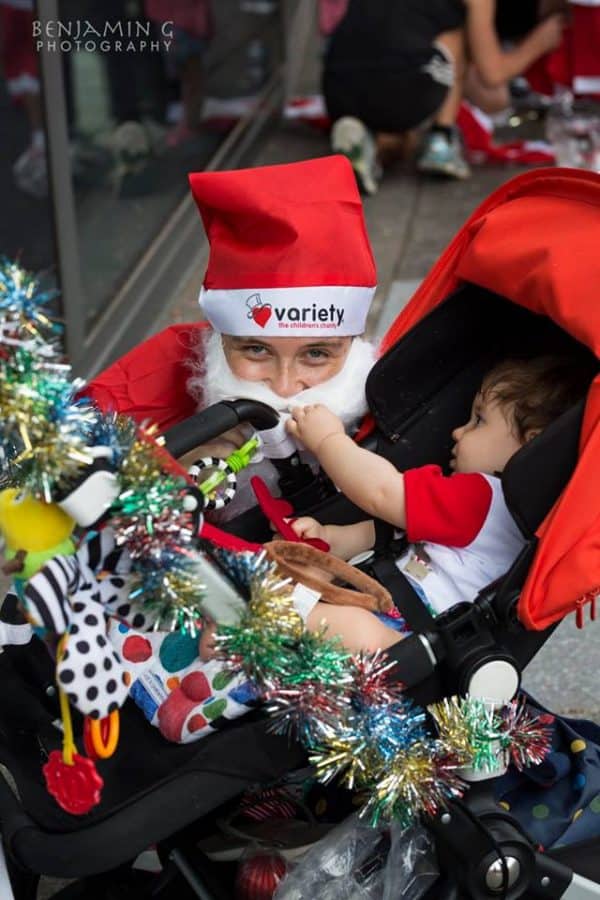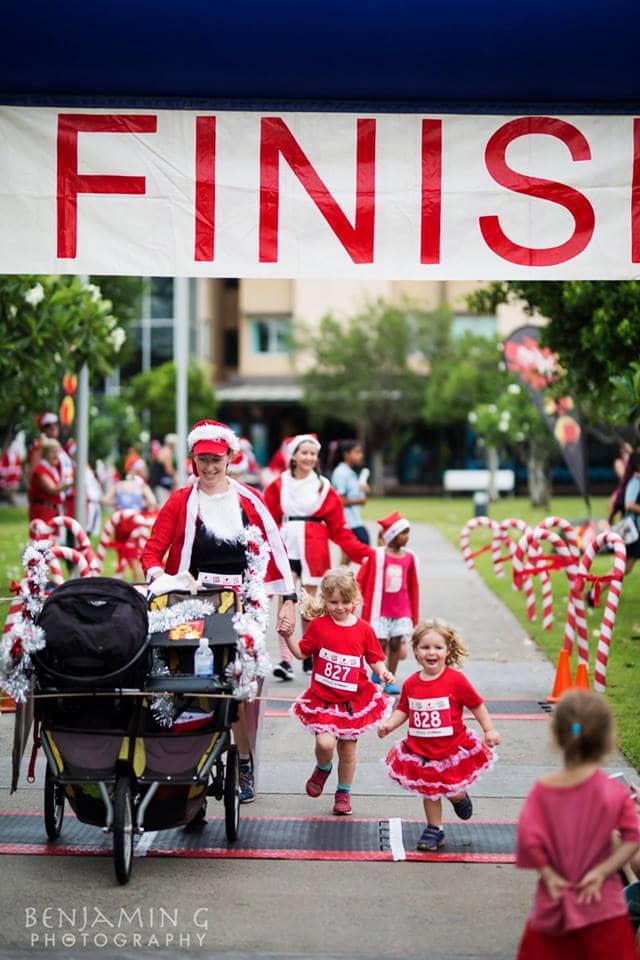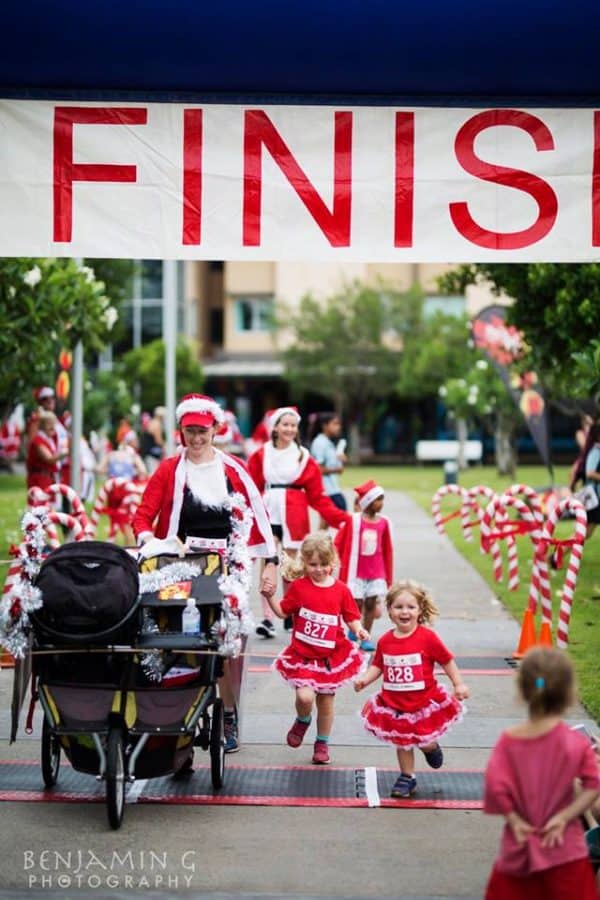 We wish you a Merry Christmas and joyous festive season!