Jolly Good Fun Run!
Wow! what an amazing day we had on Sunday at the 7th annual Santa Fun Run in Darwin! You all most certainly looked the part and we love the extra effort some went to with their outfits, we had a family of reindeer, tinseled up prams, elves even Batman, Robin and Harley Quinn!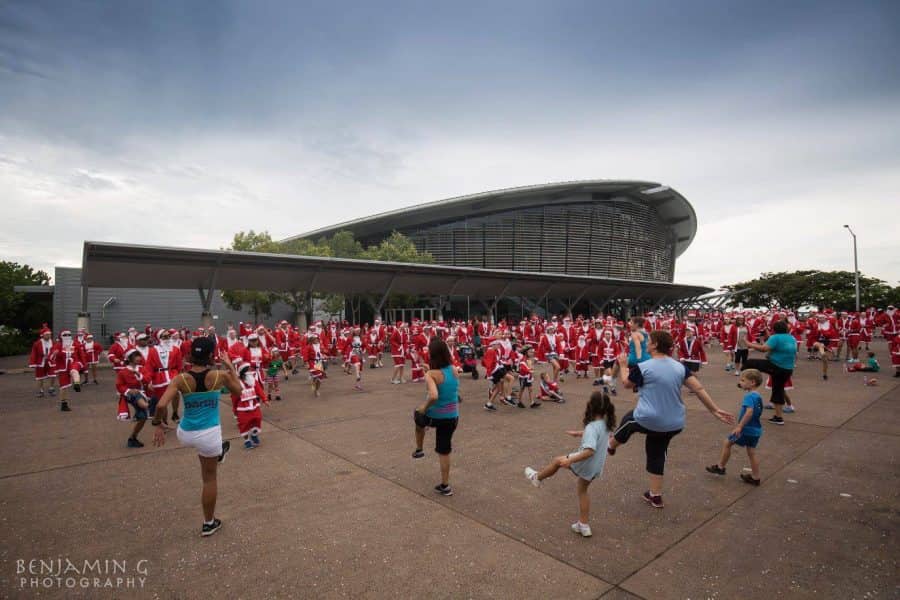 Our fabulous MC, Amy Hetherington kicked off the proceedings before 450 Santa's kicked up their feet to Zumba away the morning- and boy did you lot have the moves, what a great looking bunch of Salsa Santas!  Ourr jolly joggers then took to the streets around Darwin Waterfront as Lord Mayor Kon Vatskalis sounded the starters horn.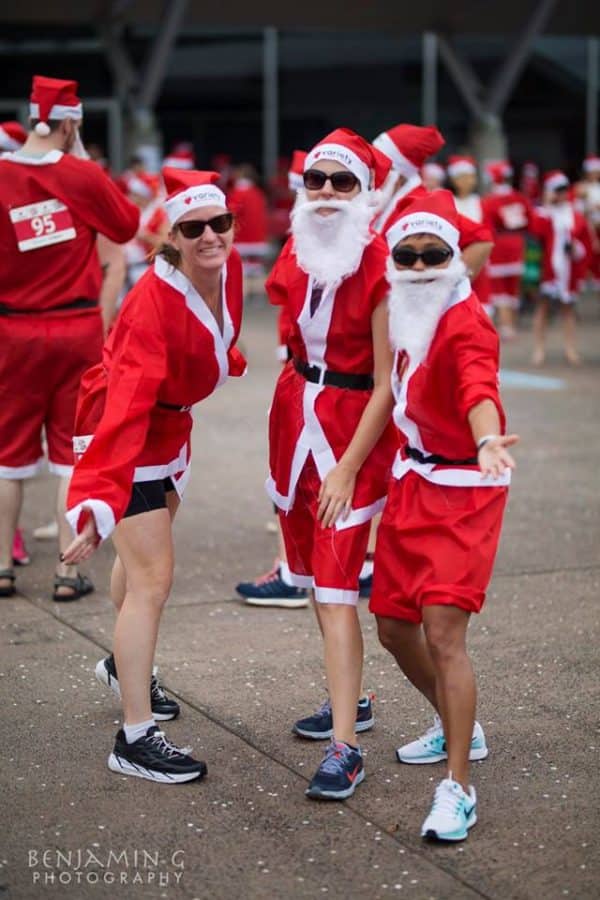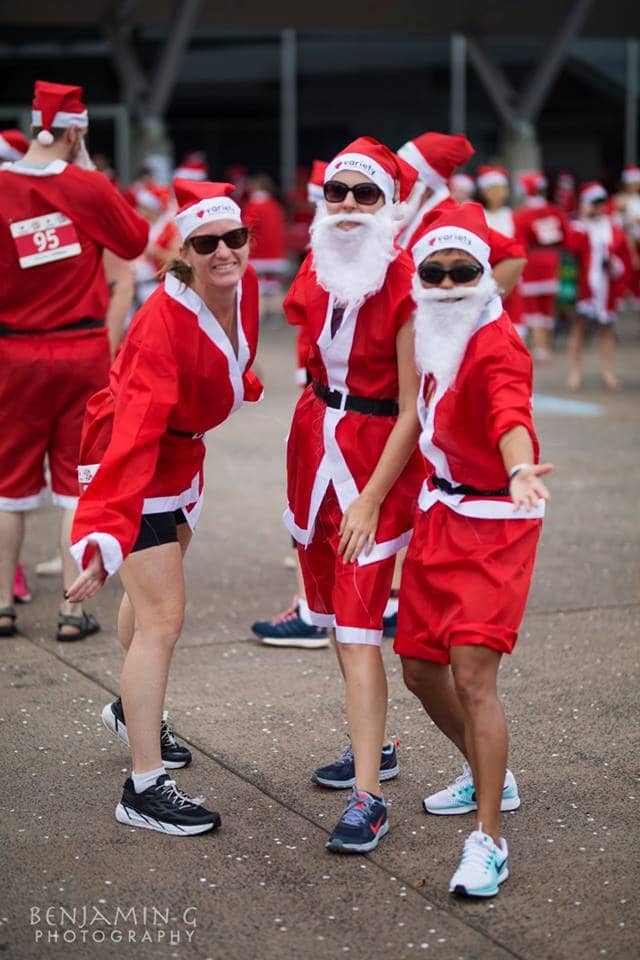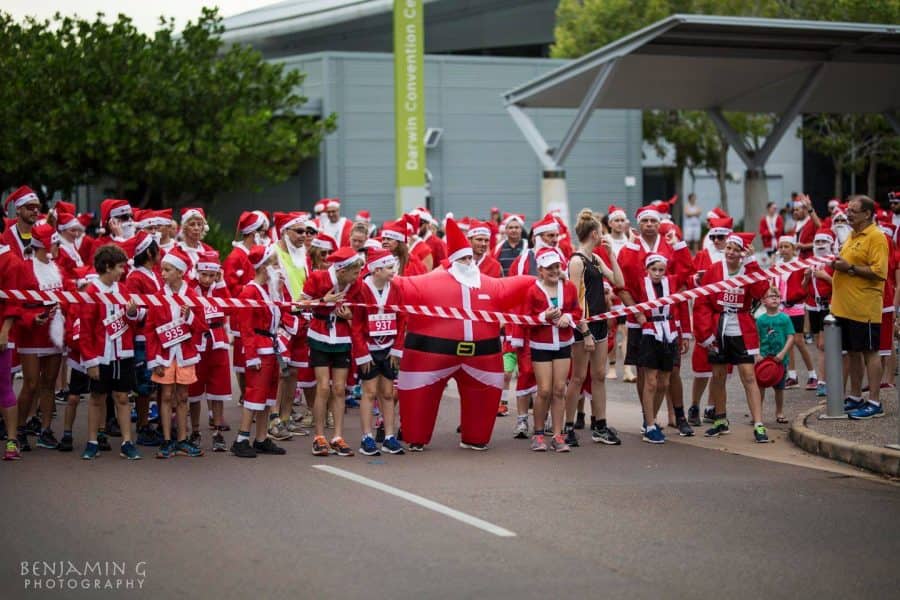 First over the line in just 6:41:00 was James Bromley, what an awesome effort.  We have to say, we just loved the way you all made your way over the finish line, there were skips, jumps, sprints, cheers, all very entertaining!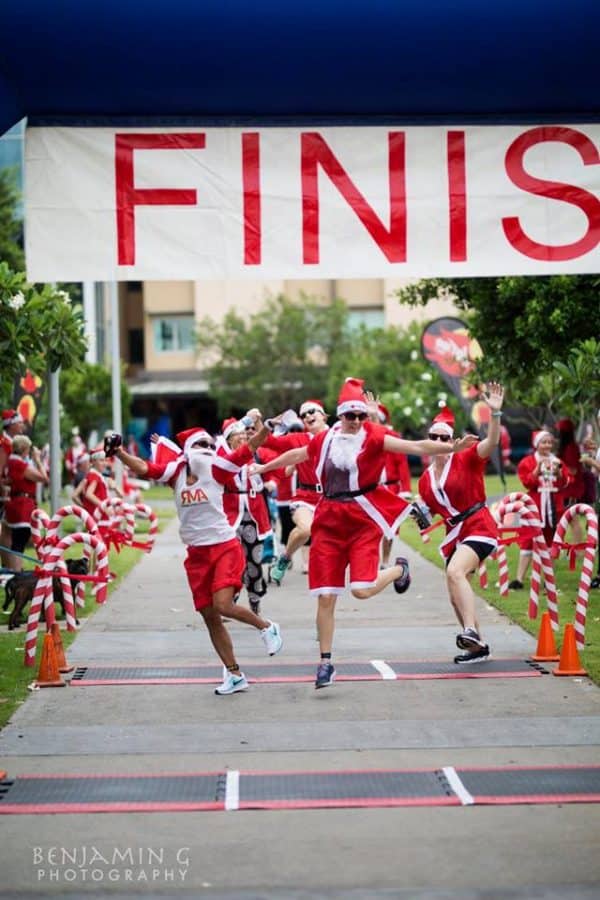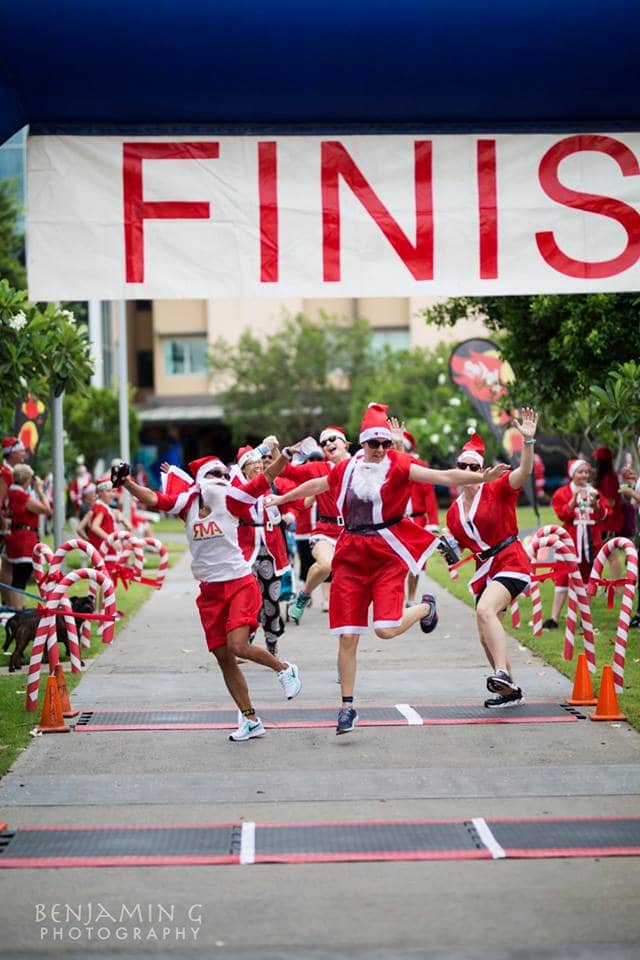 The NT Girl Guides were ready and waiting to hand out the free bottled water, which was much needed after 2kms in the Darwin tropical weather (and in Santa suits no less), as was the free Lo Castro ice cream which was dished out to the masses to help cool things down a bit.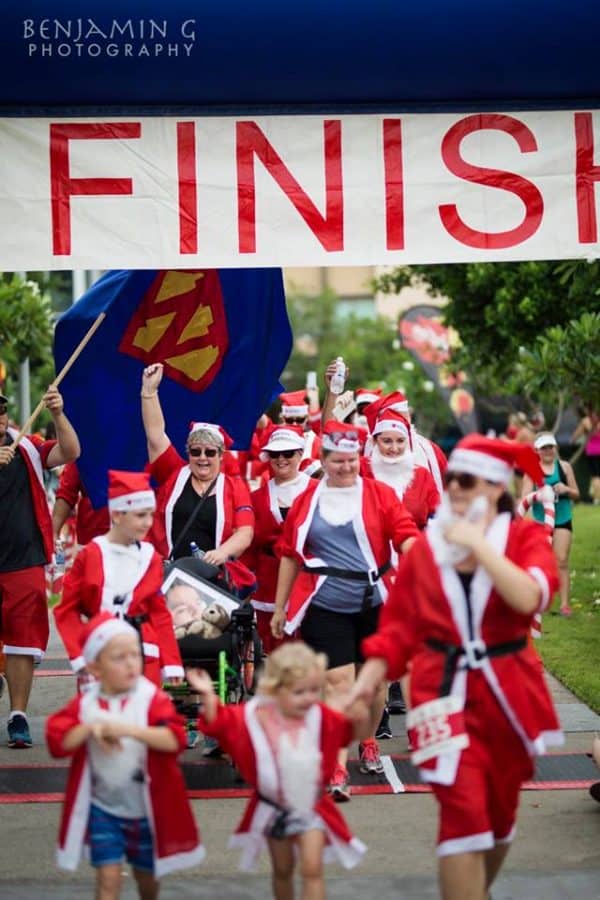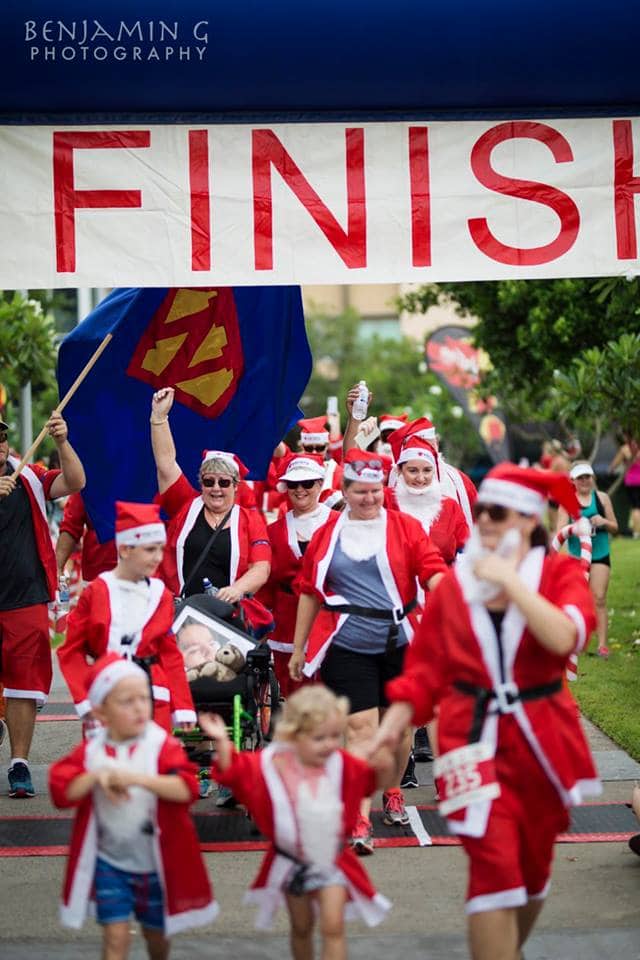 The finish line wasn't the end of the fun, DJ Kev spun some Chrissy tunes, faces were painted with beautiful designs, the Darwin Waterfront put on a fabulous cook up, there was a kids walk in snow dome thanks to KJS Entertainment and there were the most glam selfies ever taken at GIF-Booth thanks to The Social Booth Darwin.
Best of all we had a very special visit from a certain Jolly man, Santa himself heard about the fun run and caught a ride on a NT Fire & Rescue Truck to rush down with two of his Evles to check things out!  What a fantastic end to a wonderful morning.
The event was a wonderful success raising just shy of $12,000 which will go towards Variety Grants to help sick, disadvantaged and special children across the NT.
 Prize Winners:
·         Highest Fundraiser- The Nathan Family
·         Highest Team Fundraiser- The Sweaty Santa's
·         First Male Across the Line – James Bromley
·         First Female Across the Line – Maycee Clemmens
·         First Boy Across the Line – Dominic Sloane
·         First Girl Across the Line – Sophie Grace Ferguson
·         First Wheels Across the Line – Baby Alana McCrudden and Dad Enda
·         Best Dressed – Reindeer family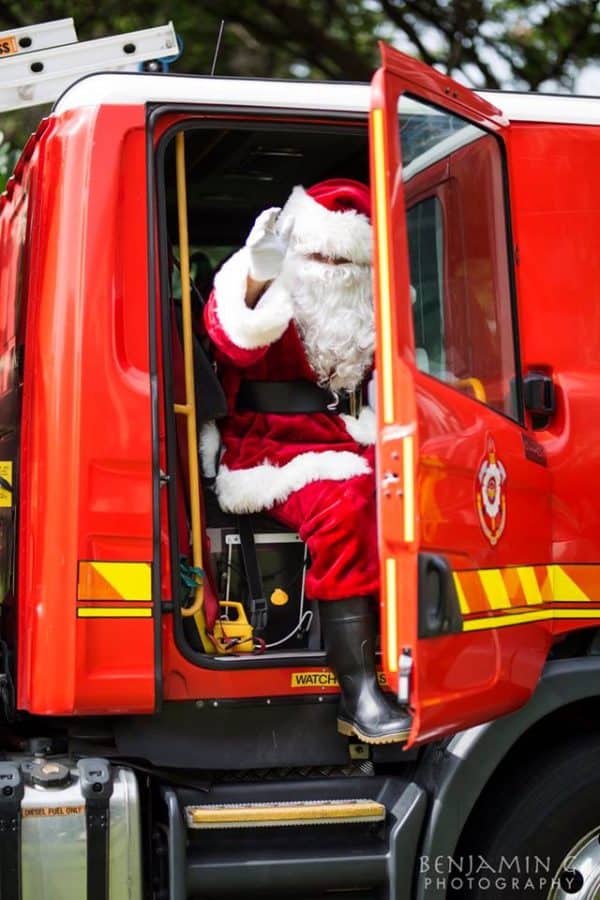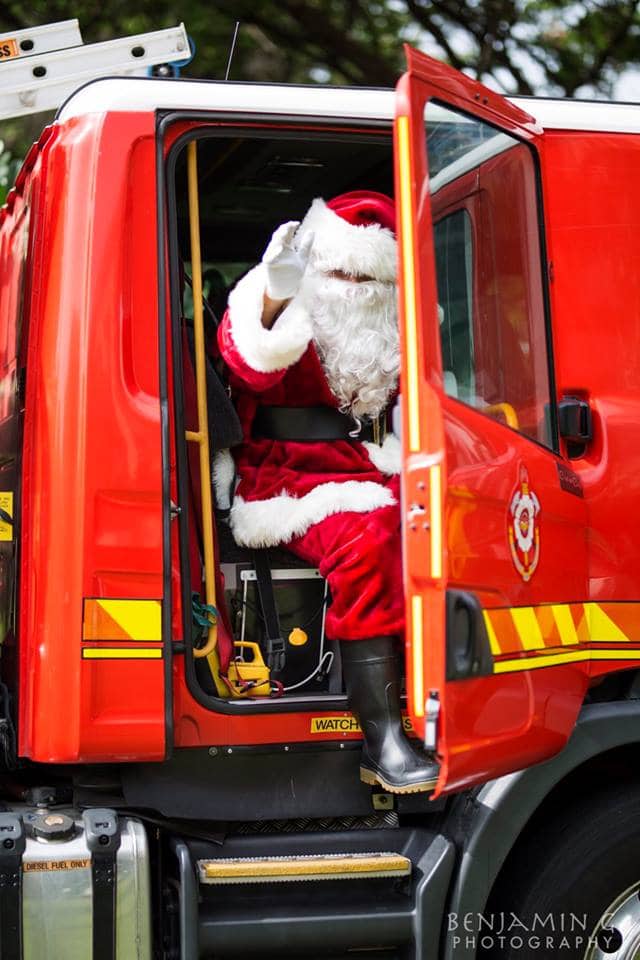 See more photo's from the Santa Fun Run with thanks to Benjamin G Photography by clicking HERE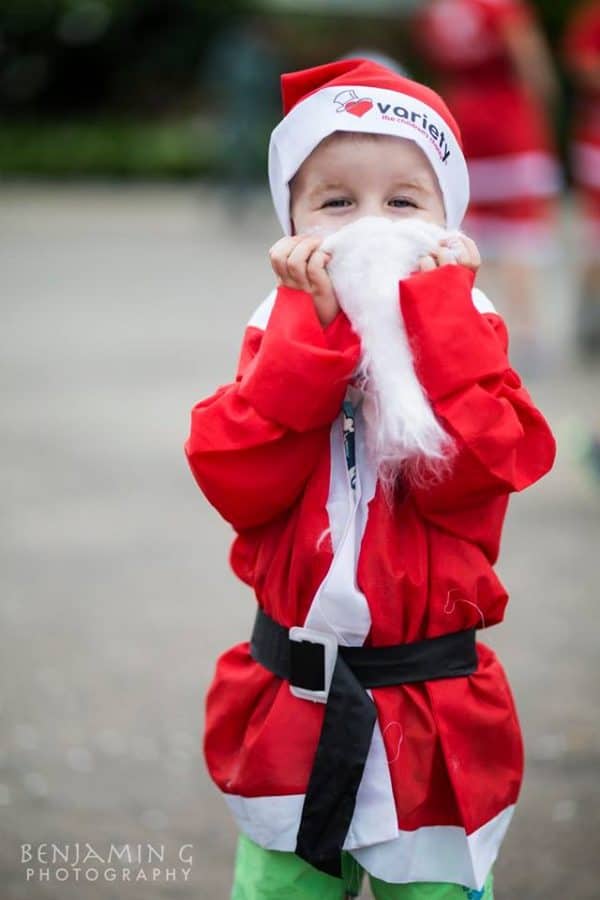 We wish to thank our sponsors and supporters for helping us make this event a success.  Thank you to Amy Hetherington for being our lovely MC for the day, Lord Mayor Kon Vatskalis, NT News, Darwin Waterfront, Airnorth, Southern Cross Television, Thrifty, Dreamedia Creative, Zumba with Thorma and Mel, Junior Police Rangers, Kevin's Mobile Disco, Lo Castro Ice Cream, Solid State Circus, Outback Floatplanes, Aroona Water, Darwin Runners Club, Sign City Darwin, CPK Refrigeration, Breakout NT, Benjamin G Photography, Crocodylus Park, Crocosaurus Cove, Darwin Trailer Boat Club, Adina Vibe, Darwin Container Services, Darwin Let's Zumba, NT Police Traffic Division, Mounted Police Division and Coffee with a Cop, Chris Boyer from Trafficworx, Skycity,  Darwin Convention Centre, Curve Restaurant for great BBQ, The Social Booth Darwin.
Thank you all for supporting Variety, the Children's Charity NT,
w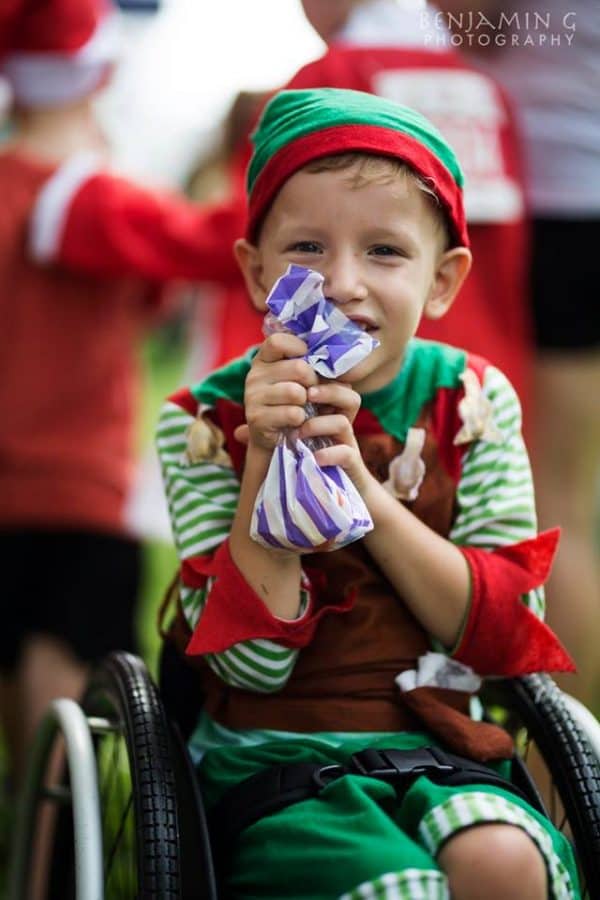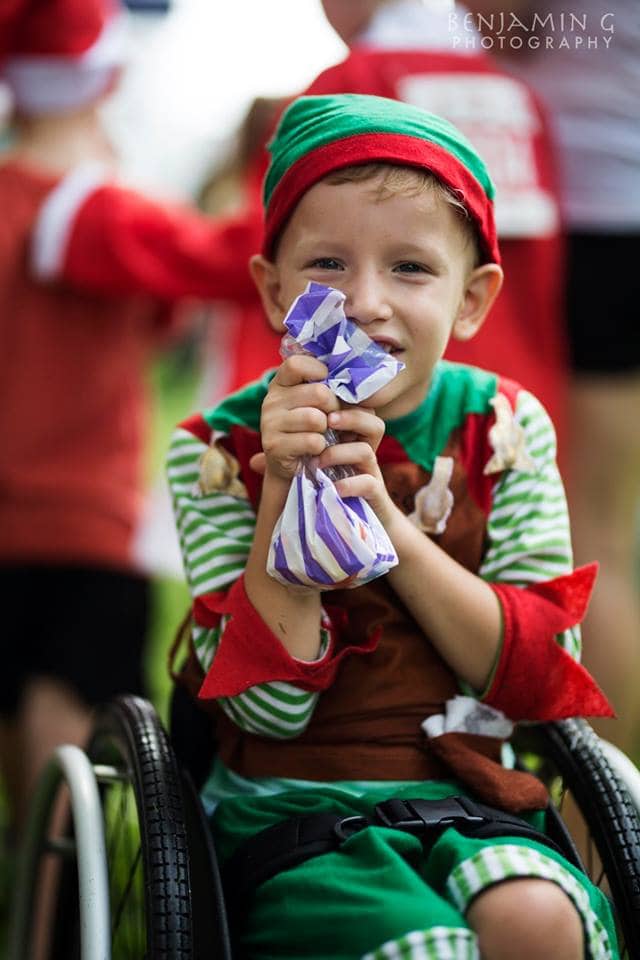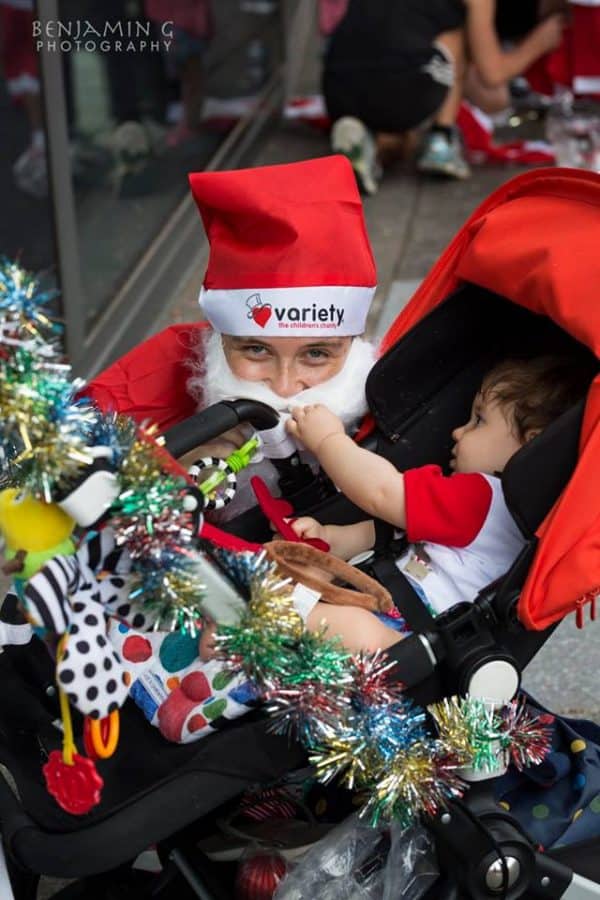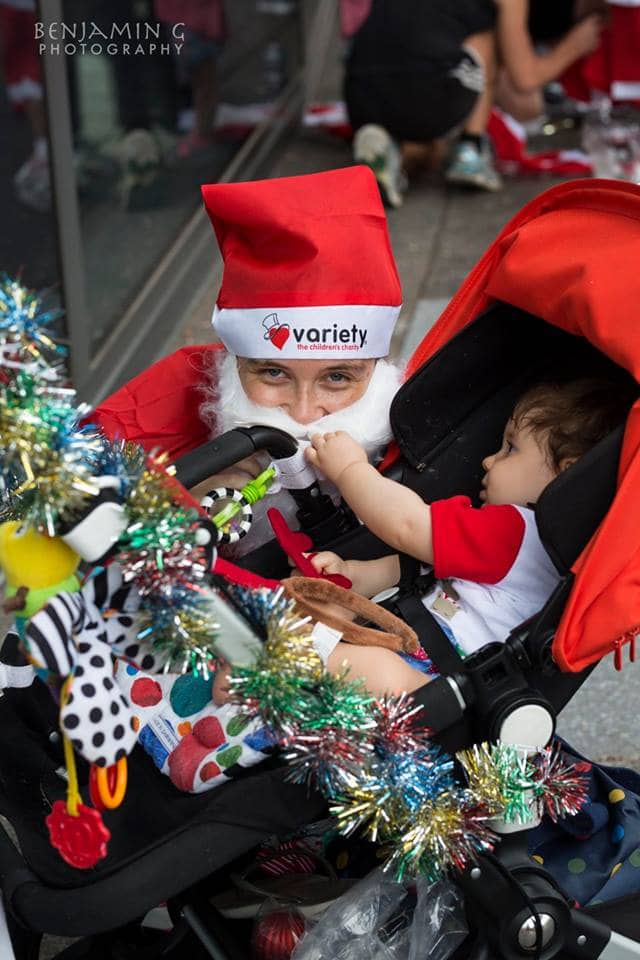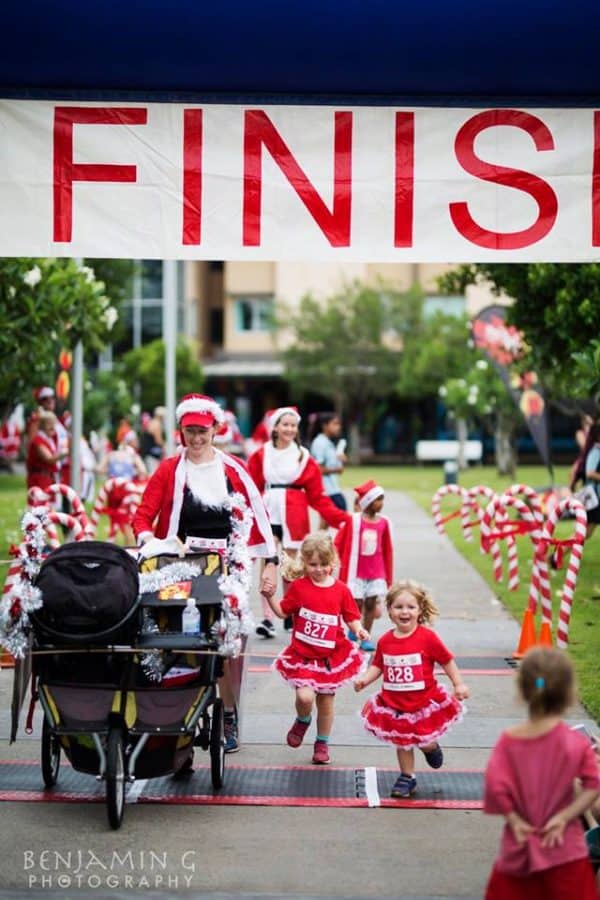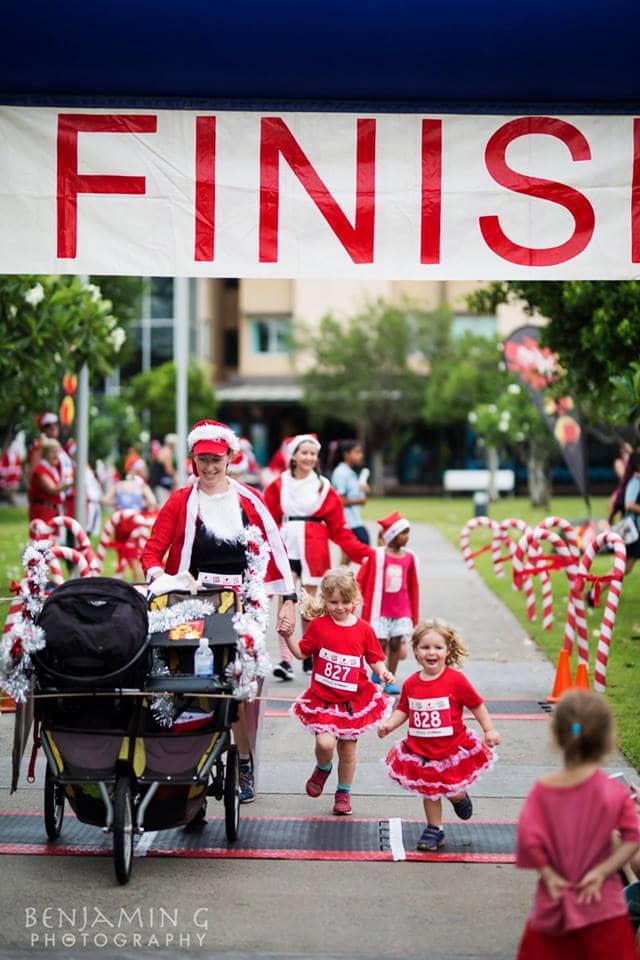 We wish you a Merry Christmas and joyous festive season
If you need help or have any questions at all, please call Donna in our office on 088981 2544.
Thank you for your support, good luck fundraising and enjoy the fun run!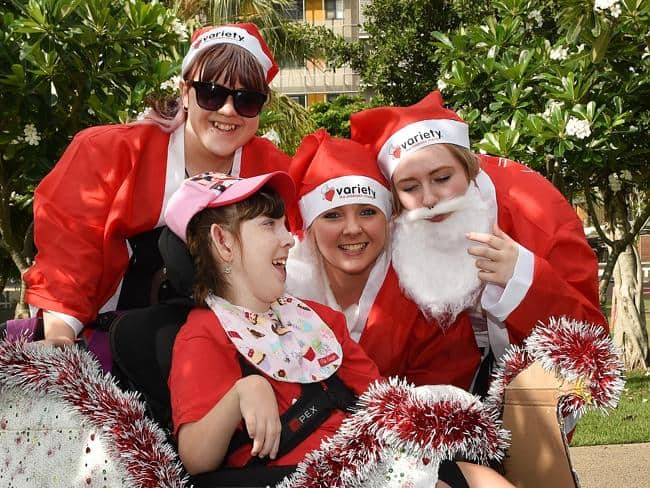 Darwin Santa Fun Run 2017 has now completed!  Thank you so very much to all who came along and enjoyed the day with us.  We look forward to bringing the jolly jog back to you again in 2018.