Variety provides individual grants for kids who are sick, disadvantaged or have special needs to make sure all kids have the same opportunities in life. No matter what life throws at them. No matter what their ability. Variety also offers our community grants which are available to organisations that support kids in need.
Variety NSW/ACT grant applications are open all year round. However, due to the holiday period, current applications may not receive an outcome until early March. If the matter is urgent please contact Kids Support directly to discuss your application. 
If you have any questions we're here to help. Flick us an email on [email protected] or call 02 9819 1000.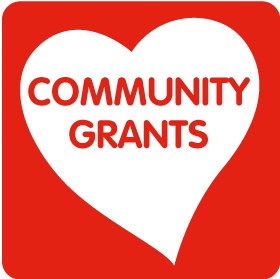 To organisations that support kids in need, including schools, not-for-profits and community groups we grant:.
(such as educational resources, medical equipment & supplies, mobility equipment, technology)
What happens next?
Upon receipt of a grant application, each is reviewed by our Kids Support team to ensure it meets the grant criteria. The Kids Support team are here to support you with your application so please, if you have any questions, or are at all unsure about the process, get in touch. Pick up the phone 02 9819 1000, flick us an email [email protected]
Eligible submissions are then presented to the Kids Support Committee (who meet once a month, excluding January) where a final decision on all grant applications is made. After the Committee has reviewed your application you will be emailed an outcome letter advising the Committee's decision.
Read how others have used their Variety grant