At Variety, we offer a range of rewarding opportunities for your business to get involved with helping WA kids in need, from high profile cause-related marketing campaigns, to event sponsorship, corporate fundraising, workplace fundraising and volunteering opportunities.
Partnering with Variety is not only a great way to give back to the community, it's good for your business too. Research shows that businesses who partner with charities have a healthier bottom line and increased staff satisfaction.
Most importantly, your business will be making sure that WA children and families don't miss out on help when they need it most.
Here are some of the ways your business can get involved…
Corporate Sponsorship
As a local children's charity with the strength of a national and international brand, aligning your brand with Variety WA will deliver tangible benefits to your business and to Western Australian kids in need.
Partnering with Variety WA will allow your business to:
Align with a high profile, respected and trusted charity in WA.
Demonstrate your company's commitment to the WA community.
Build loyalty among staff, customers, clients and key stakeholders through tangible outcomes and broad connection with a cause.
Gain access to engagement opportunities for staff.
Access networking and cross-promotional opportunities with other corporate sponsors, ranging from local family businesses to large corporations in diverse industries.
Gain exposure to Variety WA's database of supporters and audience; including website, e-newsletter, printed materials, social media, event and publicity opportunities.
Opportunity to become the principal sponsor of a specific event or initiative, giving you exclusive co-branding rights.
Make an essential contribution to an essential cause. Variety receives no government funding, so we only exist thanks to the generous ongoing support of the community, individual donations and businesses like yours.
Workplace Giving
Workplace Giving is one of the most effective ways to engage your team and create a bigger collective impact and support children in your community who are sick, disadvantaged or living with disability. Donations are made automatically from an employee's pay, before tax.
As an organisation, you can demonstrate your values and social responsibility, by matching your team member's donations to Variety, incentivising and demonstrating your support of their personal efforts to help kids in need. Here's how it works:
Employees can nominate to donate an ongoing amount from $2 per month to Variety WA.
Donations are made automatically from an employee's pay, before tax. That means no tax receipts are required at the end of the year for tax returns.
Fundraising in the Workplace
What better way to engage your staff than to get them involved in the fundraising? Get the team together for a friendly office competition, hold a social event or find a way to incorporate small donations into the everyday office culture.
Your team will be more motivated and engaged than ever, knowing that they're making a difference to kids in need by getting more involved with their workplace.
Fundraising tips for the workplace
Donate your Office Recyclables
Did you know that your rubbish could help change the lives of WA kids in need and reduce your environmental impact without costing you a cent?
Thanks to the state government's Containers for Change recycling scheme, 10c from every eligible container that you dispose of could be donated to Variety WA, so you could contribute thousands of dollars to Variety WA every year with minimal effort and zero financial costs.
Better yet – you could save significantly on waste disposal costs by using our free waste disposal system for eligible containers, including free bins and pick-up service.
Here's how it works:
We'll provide you with a dedicated Variety WA bin (eligible locations only) or you can provide your own.
Collect eligible containers and ensure they are disposed of in the correct bin.
Once filled, we'll stop by and empty your Variety WA bin. We'll work with you to arrange a regular collection date, based on how quickly you fill it.
Alternatively, you can drop your eligible containers off at the Variety WA office in Burswood, or at any of the Containers for Change refund points across WA (using the Scheme ID C10240474).
Thanks to our recycling partner, Community Recycling WA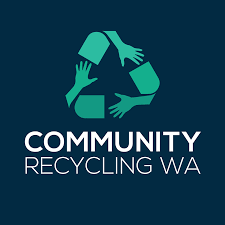 How your partnership helps
All children deserve the same opportunities in life. No matter what hardships they may face. Partnering with Variety demonstrates your orgnanisation's commitment to corporate social responsibility as you will be helping thousands of children and their families when they need it most.
Mobility
Through your partnership with Variety,  you'll be helping kids gain independence and the freedom to be themselves, regardless of their ability. You'll be supporting them with things like wheelchairs, walking frames, hoists and vehicle modifications. Even in-home therapy equipment like trampolines and pools.
Communication
Children living with disability can communicate better with additional specialised support. You'll be providing life-changing equipment including communications devices like iPads, laptops, Braille notetakers and specialised software.
Medical
Being a charity partner with Variety means you'll be helping families care for their children with a medical condition in their own home by providing vital medical items and equipment, including feeds, nappies, orthotics, seizure alarms and sensory equipment.
Schools and organisations
You can support schools and other organisations with things like modified playgrounds and equipment for children living with disability
Wigs for kids
For a child or adolescent, losing their hair can have a profound effect on their life and self-esteem. Partnering with Variety means you'll be helping provide wigs for kids who have lost their hair due to alopecia, cancer or other medical conditions.
Innovation
Some children require one-of-a-kind pieces of equipment. This can be out of reach for many families who are already struggling to cope financially. You can help ensure no child misses out on bespoke equipment that will change their quality of life significantly.
Scholarships
Partnering with Variety means you'll be helping children reach their true potential. You'll be helping provide academic, sports or arts scholarships, encouraging any child, no matter what their ability, to follow their dreams.
Thanks to our amazing supporters
Every child deserves to reach their full potential, regardless of ability or circumstance. Our corporate partners enable Variety to respond to the needs of children with the right help at the right time. We thank our donors and partners through brand exposure, unique volunteering opportunities and staff engagement.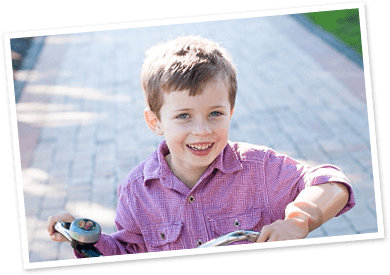 Let's work together
Get in touch to discuss a mutually beneficial partnership and start making a difference today…