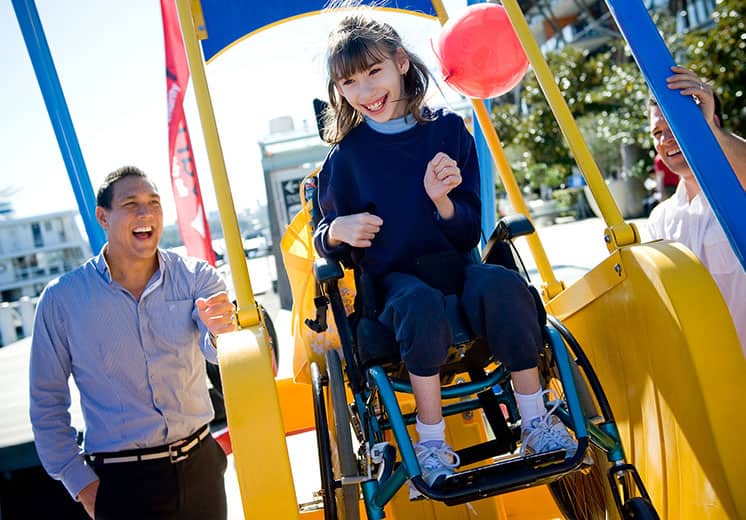 Liberty Swings allow children in wheelchairs or afflicted by a physical impairment the chance to enjoy the joy of swinging. Liberty Swings bring able bodied and non-able-bodied children together where they can enjoy the simple pleasure of playing and swinging, like all children should.
The exhilaration of playing on a swing is something that most children enjoy, and nearly all take for granted. But for those in a wheelchair or with a physical impairment, the simple pleasure of swinging through the air was never an option until the Liberty Swing came along.
Apply for a grant here or contact one of our friendly Grant Coordinators to discuss what you might be eligible for.
Email grants@varietynsw.org.au or phone 02 9819 1000
Begin Your Application Now
In 2015 we helped nearly 130,000 children through grants
Equipment that helps children with their mobility, like wheelchairs, walking aids, and modified vehicles. Rare and expensive medical equipment and services including insulin pumps, wigs, feeds, nappies, oxygen pumps and more. Technology, programs and scholarships that help children unlock all the joys of education and communication.