Variety created a lasting impact
In 2020/21 we helped more than 75,000 Aussie kids through grants for: Equipment that helps children with their mobility, like wheelchairs, walking aids, and modified vehicles. Rare and expensive medical equipment and services including insulin pumps, wigs, feeds, nappies, oxygen pumps and more. Technology, programs and scholarships that help children unlock all the joys of education and communication. Kids' experiences to engage and bring joy to kids in need and their families.
We believe that all kids deserve a fair go in life. So we help kids who are sick, disadvantaged or living with disability.
Thanks to the financial support that Variety receives from donors and partners, we were able to help more than 29,000 South Australian kids in 2020/21.
In 2020/21…
Variety SA granted
$2,865,379

to help SA kids in need
Through
135

Grants
Positively impacting the lives of
29,993 Kids

in South Australia
Variety positively impacted
75,250 Kids

Australia-wide
Variety SA Impact Report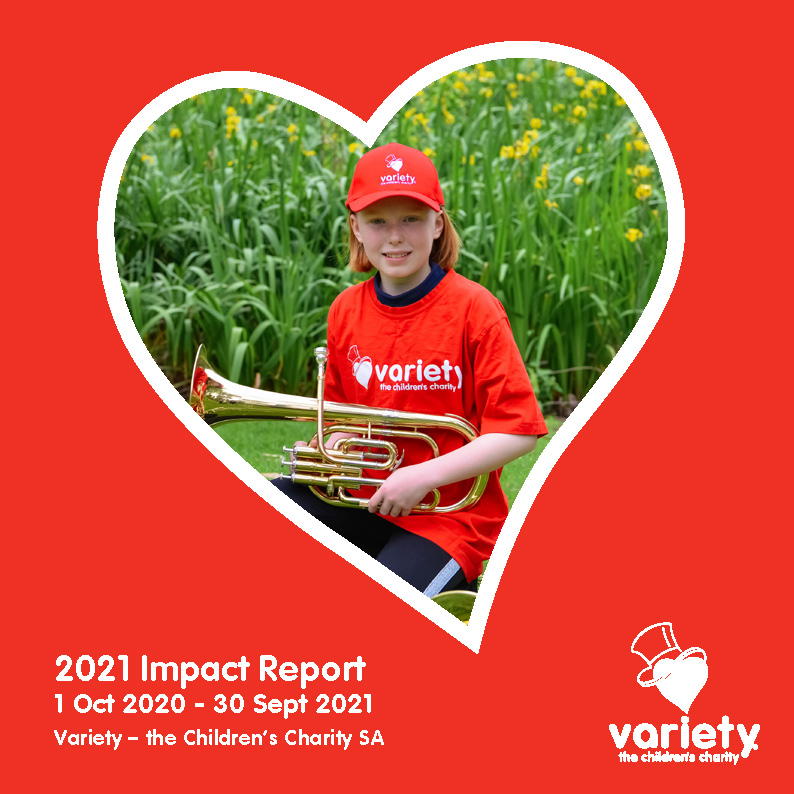 Click on the Book cover to view the 2020/21 Variety SA Impact Report. If the link doesn't load click here