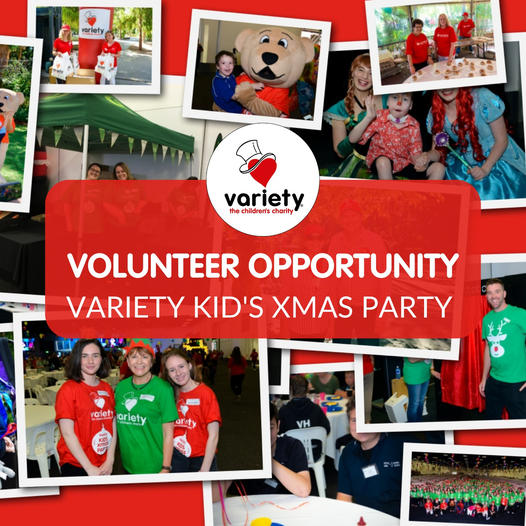 Variety Kids' Christmas Party
We are on the hunt for volunteers for the 2022 Variety Kids Christmas Party.
Tasks may include welcoming the kids, assisting with activities such as photobooths or liberty swings, food and drinks service, and, most importantly, making sure the kids have fun!
When: 23rd of November 2022
Time: 8am to approximately 2pm
Where: Adelaide Showgrounds
More information will follow closer to the event.
Some volunteer roles will require DCSI Working with Children Clearance certificates.
We are extremely grateful for our volunteers and hope you will join us for this very fun event.
General Volunteer Opportunities
Currently Available:
Variety SA is on the hunt for reliable and enthusiastic volunteers to help with reception and admin duties. The volunteer receptionist role includes welcoming visitors, answering incoming phone calls, database entry, and other administration tasks to support the Variety team. Two positions are available on Mondays or Fridays and working times flexible, with a minimum of five hours preferred. If you are interested please send through a current resume to [email protected].