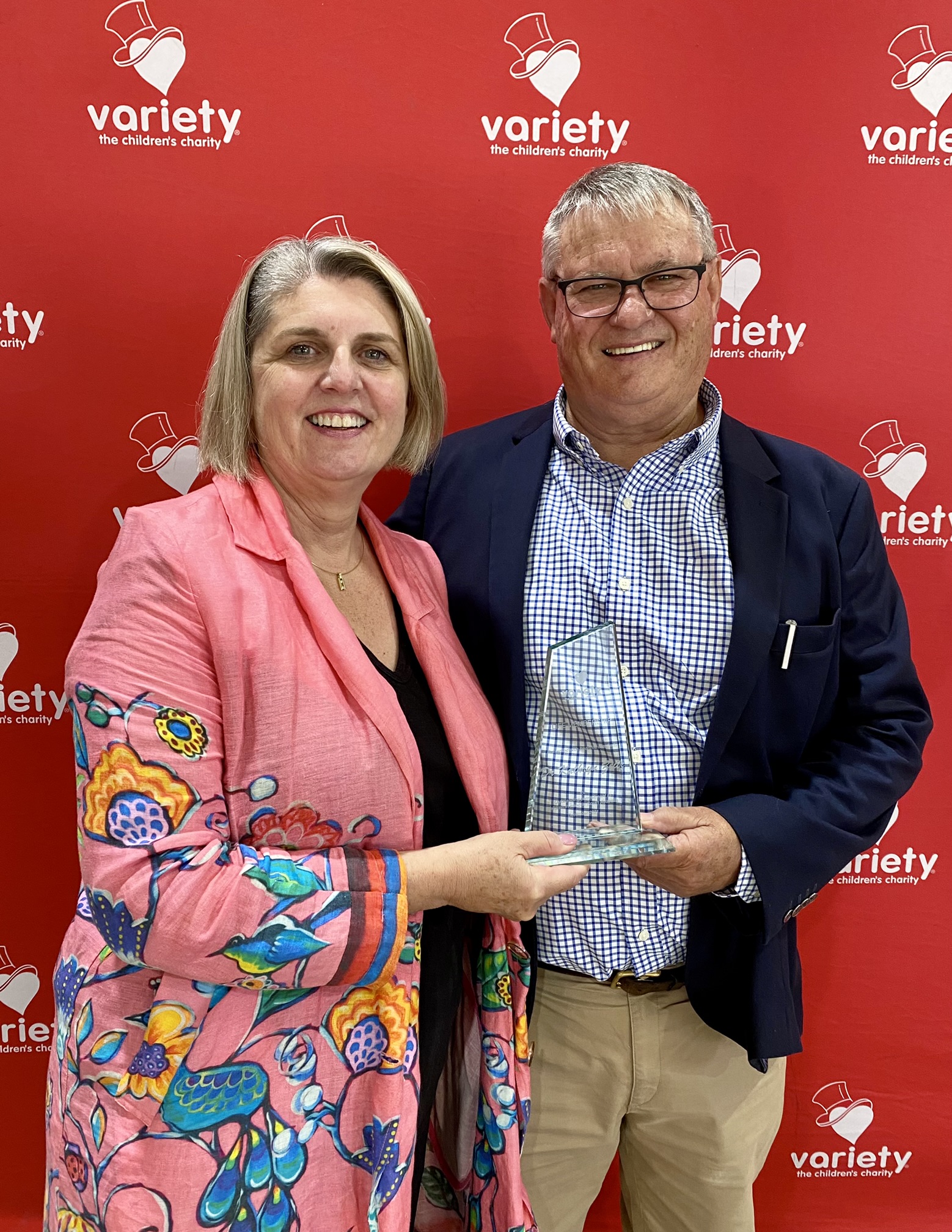 The highest honor and recognition the Board can bestow is Life Membership. As you would expect, given its prestige, only 15 individuals have been anointed to date within Variety in South Australia.
It is with great pleasure that we announce that Kathryn Zeitz has been awarded Life Membership of Variety SA. Kathryn has served at all levels of our organization passionately and continuously for 32 years.
Kathryn first came to Variety with husband Chris and Peter Corkhill as part of the original medical team as OV11 in the 1989 Bash. Kathryn continued to use her professional qualifications to add value to the Bash as part of the Bash committee for 11 years and a medical team member for 14 years.
A clear case of her commitment was her participation was only interrupted on a rotation basis to give birth to the two Zeitz children!
In 1995 Kathryn missed the Bash however to be fair, son James was born on the 11th August! She returned in 1996 with husband Chris and duly missed James' first birthday – to be reminded many times since. On that Bash from Alice to Darwin Kathryn flew in and was pregnant with daughter Emma.
As a motoring enthusiast Kathryn has participated in three 4WD Adventures and on the back of having access to a stunning fleet has  completed the trifecta of SA motoring events having participated in five Moto Runs.
Whilst Kathryn's commitment to Variety as a motoring event official and entrant has been exceptional, her service to the organisation as an administrator, supporter and donor has been profound.
As an astute, respected and successful health professional, Kathryn served Variety South Australia as its Chief Barker in 2016 – 2017, was a Board member for 11 years, a member of the Governance and Audit committee for four years and a Variety Australia Board member for two years.
To complete Kathryn's 360 degree engagement with Variety SA is her commercial and philanthropic commitment. Zeitz Enterprises has been a Business Partner for 18 consecutive years and has been in the top echelon of our major donors every year for the past 25 years.
Kathryn was acknowledged with a From the Heart award in 2018 which recognizes extraordinary service within Variety SA.
Few individuals have had such an expansive engagement with Variety in South Australia and this has been a true life long pledge to children in need. Against this significant and diverse span of service, Dr Kathryn Zeitz is a very worthy Life Member and we congratulate her on achieving this award.
You may also want to read
Subscribe and stay updated