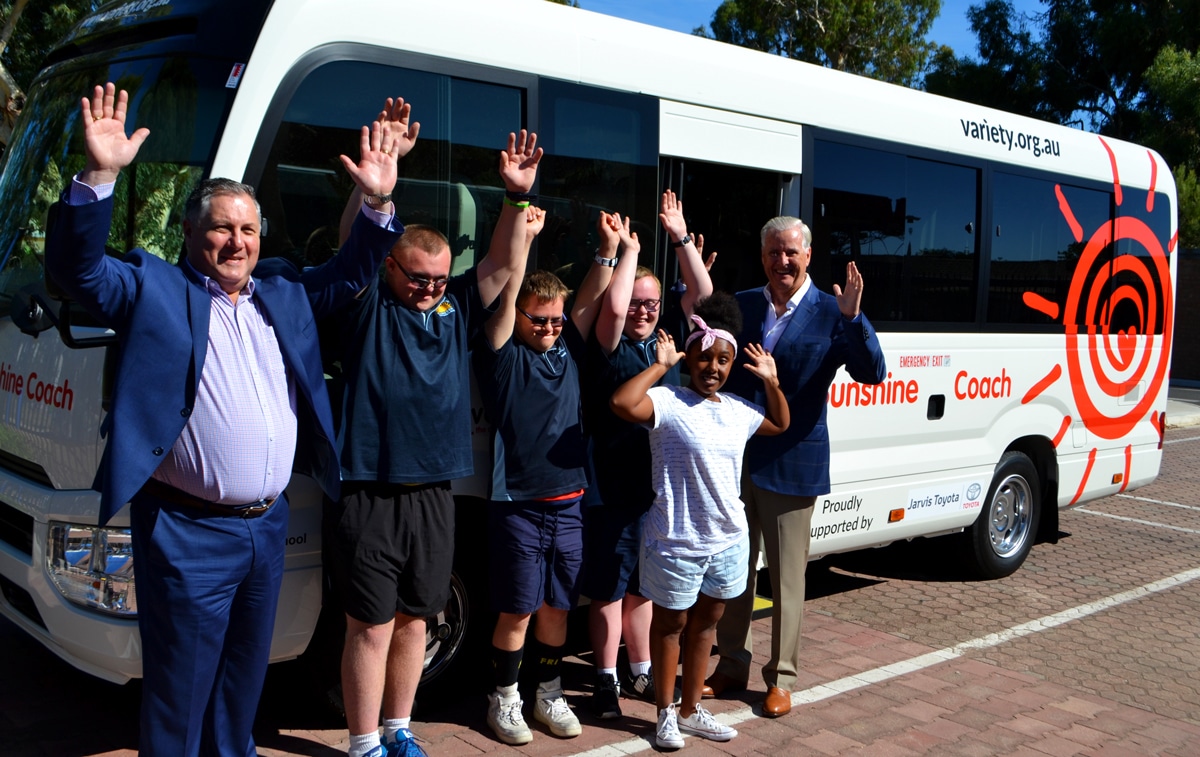 Variety Featured Grant - Suneden Specialist School
Kids from Suneden Specialist School are on the move after receiving a grant from Variety – the Children's Charity for a brand new 22 seater Sunshine Coach, thanks to support from Jarvis Toyota.
The $120,000 Sunshine Coach will enable students to get out and about in the community as well as transporting them to and from school.
Grants such as these are only made possible with the support of our sponsors, such as Jarvis Toyota. Richard Collins (Dealer Principal of Jarvis Toyota and owner of the Jarvis Group of Companies) and Robert Russo (Jarvis Toyota General Manager), presented the keys to Suneden Specialist School principal Helen in the presence of staff and excited students.
You may also want to read
Subscribe and stay updated