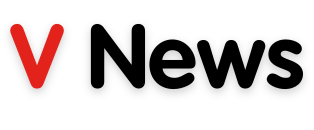 October has been nothing short of phenomenal for Variety SA. Our community has come together in unprecedented ways, and the results speak for themselves.
First up, the 2023 Variety Moto Run was a roaring success, covering more than 888 km with 8 bikes and 28 cars. Led by VMR Chairs Anthony Scott and Nicole Haack, along with a dedicated committee, the event raised a record $600,000 (net). We extend our heartfelt thanks to our incredible fundraisers, events team, volunteers, sponsors and supporters. Your hard work will make a transformative impact on the lives of South Australian kids who are sick, disadvantaged, or living with a disability.
To follow along in the Variety event calendar, was the national Variety Aussie Muscle Car Run, raising an incredible $614,000 (net). Special recognition goes to our amazing fundraisers and their fleet of 48 muscle cars, as well as the event team and volunteers who made this achievement possible. The impact of this event reverberates through every aspect of our mission to support kids in need.
Grand Total for our October events: $1,214,000 (net).
This combined total is a testament to the power of our Variety community and the positive impact we make, when we come together for a worthy cause. We're not just raising funds; we're changing lives, one event at a time.
Thank you, for making October an amazing month for Variety SA. Here's to even more success, as we look forward to our coming events. Events – Variety
Moto Run Sponsors – Tim Adams Wines / Mr. Mick Cellar Door and Kitchen. Major Sponsors: Aussiefast Transport Solutions SACare Gold Sponsors: Jarvis Toyota, S'avance Real Estate, Helistar Aviation + Mga Whittles Group. Silver Sponsors: Beasley Solar Pool Heating – Zane Solar SA + Terry Howe Printing.
AMCR Sponsors – Major Partner – the Government of South Australia,; Gold Sponsors – Lynx Security, Jarvis Toyota and Ramsey Bros; Silver Sponsors – Optus, Tim Adams / Mr Mick, Romaldi Group and BP / AMPM.
You may also want to read
Subscribe and stay updated