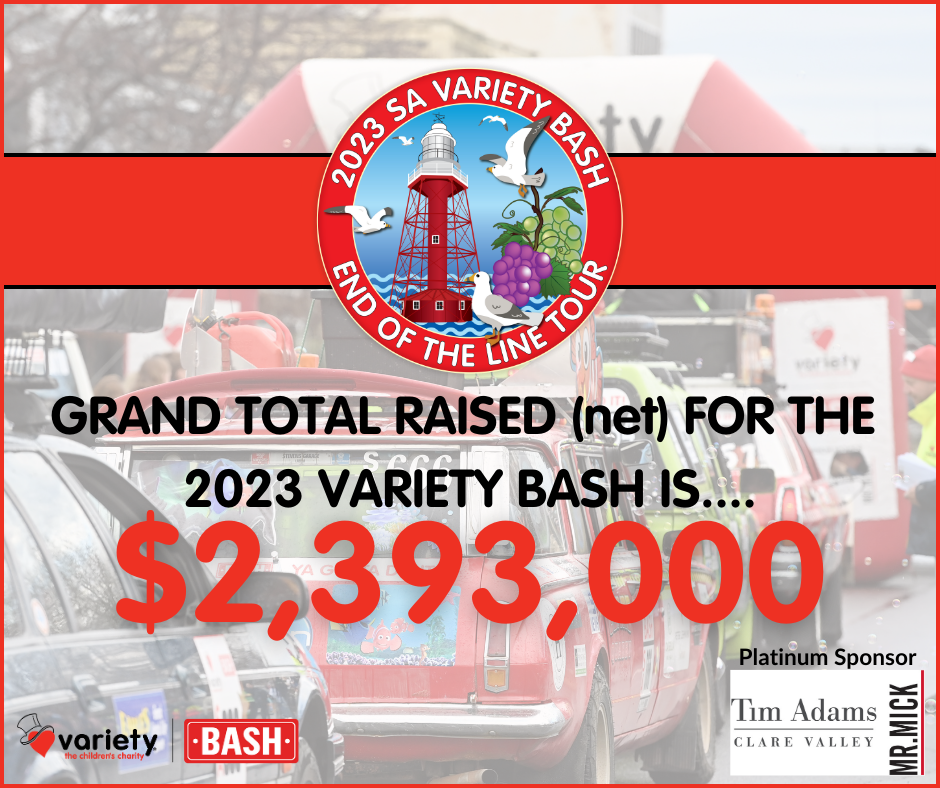 We're thrilled to announce that this year's Bash has raised a staggering
$2,393,000!
This phenomenal figure represents the relentless efforts and unwavering dedication of all our Bashers who fundraised throughout the year.
A heartfelt THANK YOU to everyone who played a role – our passionate fundraisers, the selfless volunteers, our hardworking employees, and every single person who lent a hand in this journey. Your contributions mean the world.
These funds will make a transformative impact, bringing hope and support to South Australian kids who are sick, disadvantaged, or living with disability.
You may also want to read
Subscribe and stay updated