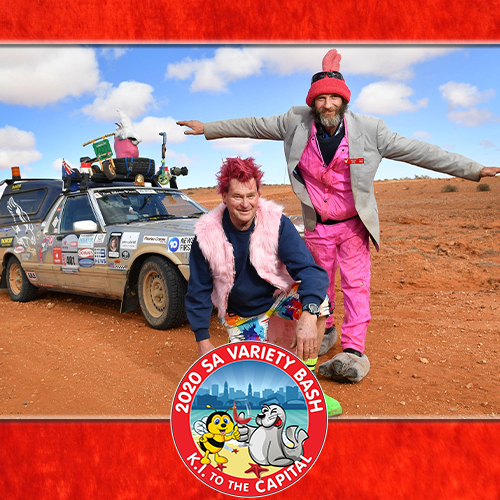 Car 401: 'Galahs in a Falcon'
Theme: Galahs in a Falcon
Car: 1992 Ford XF Falcon Ute
Crew: Michael Kelly, Dylan Egel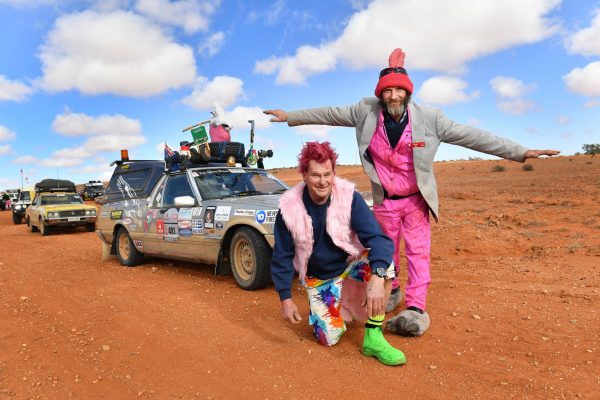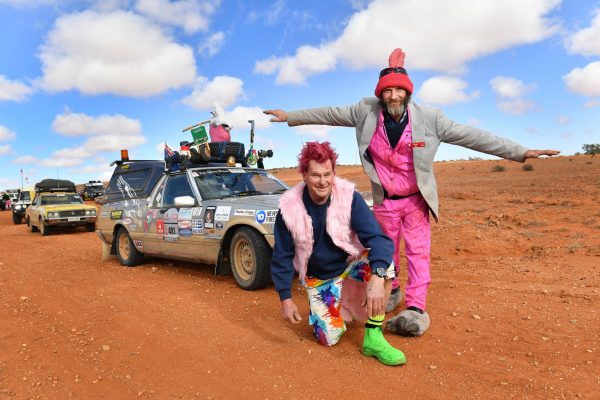 Team Bio
Thank you for your support in the 2019 Variety SA Bash. We managed to raise a staggering $22,143.20 in Car 401.
All up there were 94 Bash Cars and 284 participants, travelling 2946kms. Last year the total amount raised was $1.94 million and I feel very proud to be a part of this cause/adventure.
On the Bash we fitted in very well and even stood out. We made the Southern Times and some footage in the Bash DVD which was played on Channel 9.
This year we are going again and I have already completed a full rebuild on the motor and have some more improvements planned for the car. We are hoping everyone has a successful year in raising some much needed funds for kids in need.