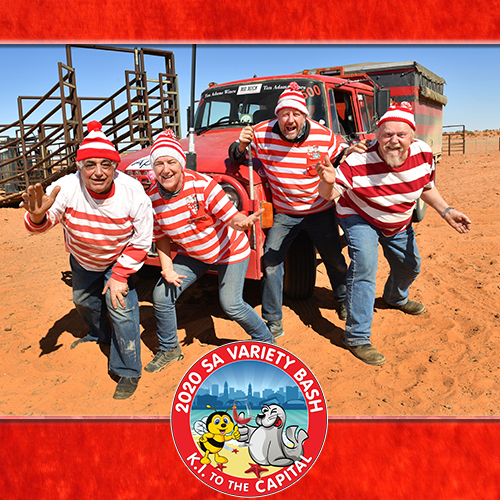 Car 500: 'Where's Wally'
Theme: Where's Wally
Car: 1964 International Truck AB130
Crew: Larry Cavallaro, Heinz Beck, Mick Page, Beverley Page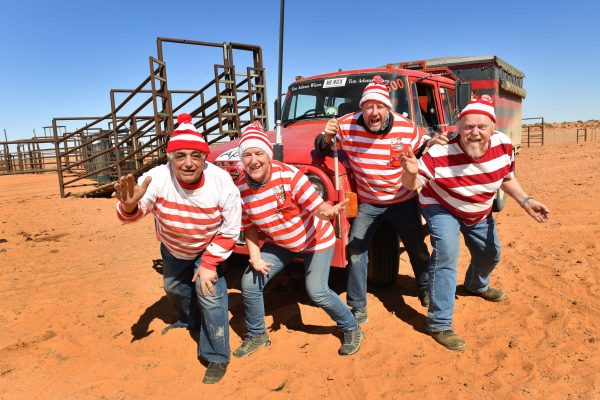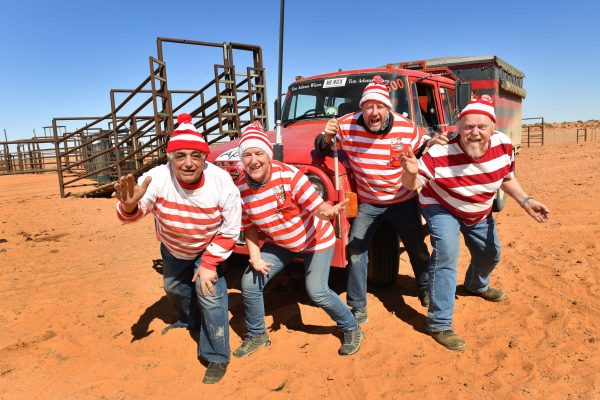 Team Bio
Once again the Wally team are excited to welcome our new virgin Bashers as we join you with our old friends and fellow Bashers in our mutual quest of raising funds to bring a little joy and comfort to Variety's kids in need.
An overseas Bash with no passport required – it does not get better than that.
The 2020 Bash will be full of mystery, wonder and danger.
Whilst an overseas cruise has always been on our bucket list, we will be sure to pack an extra bucket or two to help with managing our inevitable seasickness.
A BIG thank you to the many small business community groups and individuals who continue to support Car 500 in this very important and meaningful annual event.
The kids of Variety thank you.
Last but not least a super big thank you to our Bash Chairman and Bash Committee for managing to "pull a rabbit out of the hat" in overcoming some very serious challenges to organise this year's Bash. You have made all of us proud to be part of the Variety family