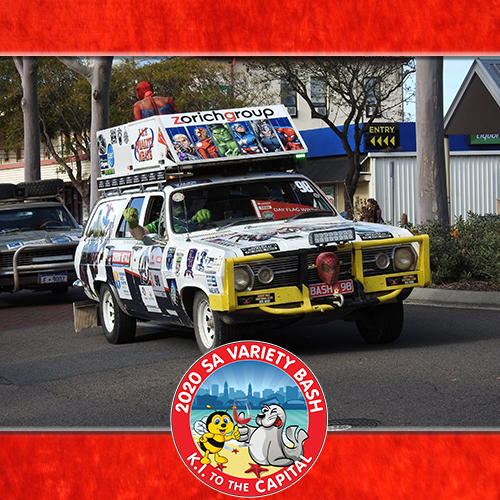 Car 98: 'The Avengers'
Theme: Team Avengers
Car: 1967 HR Holden
Crew: Anthony Hill, Dylan Walsh, Craig Anthony, Darren May,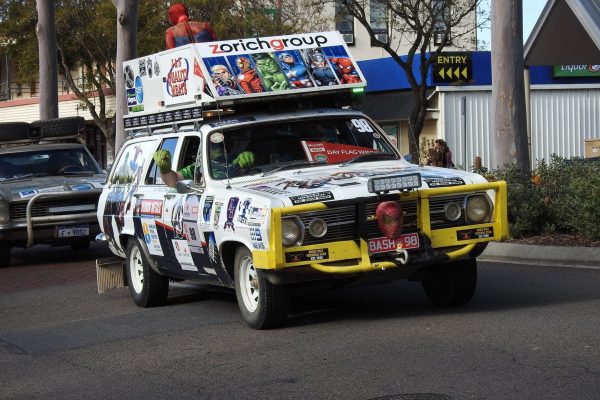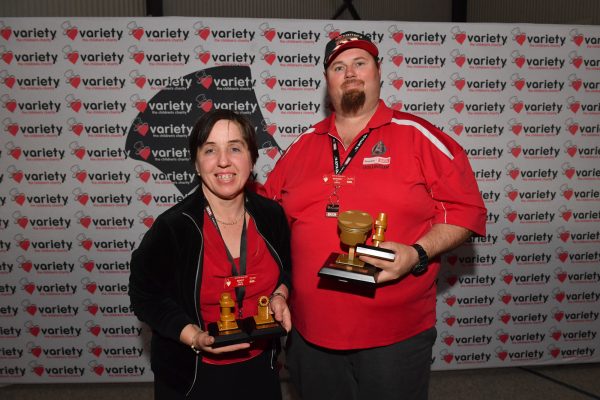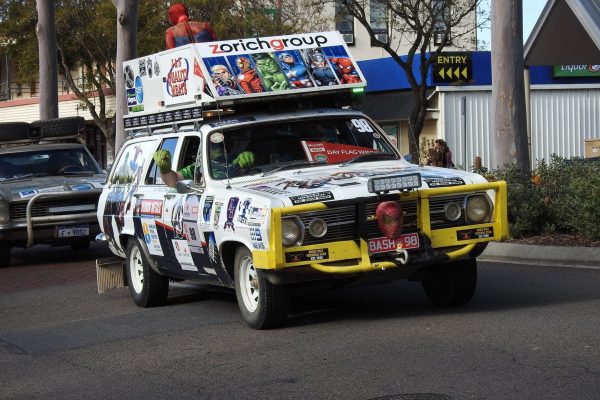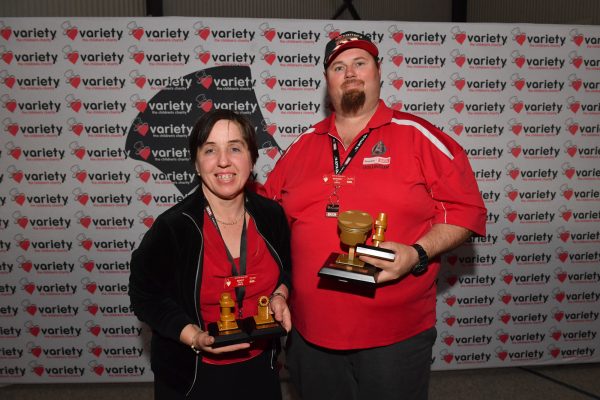 Team Bio
Team Avengers have been working extremely hard this year starting with a complete team clean out and 3 new virgins to join captain Hulk, Anthony.
Spider-man – Dylan Walsh, Captain America – Craig Anthony and Ironman – Darren May will be taking their virgin run whilst we are also supported by Bronwyn, Alan, Jason and BJ with our fundraising efforts.
We have been extremely lucky to have continued support from so many sponsors. Misch's Mechanical, AAA Exhaust, J and S Quality Meats, The Snack Shack, Bargain Steel Centre, Craig Arthur Transport, Caltex – Bolivar Gardens, A and K furniture, Caltex – Pooraka, Marble Hill Water, Elizabeth Bowland, Hay Tan Bricks, Citi Discount Tyres Nailsworth, Batteries Direct, Commercial Hotel port Adelaide, American Muscle, Craig Anthony Entertainment, The Schuster Family Farm, Bunnings Munno Para and Flava lunch on Richmond.
The team have been working as hard as we can to keep going and using many different raffles, lucky number boards, BBQ's, lotto and events like quiz nights, Christmas show and bowling nights. But we are not finished, we are going to keep going and hold many more nights out, raffles and anything else we can think of for a few years yet.
Team Avengers are also very proud that we have been able to support many other teams though the COVID-19 lock down, and we are excited moving forward that we are able to support our sponsors back from what 2020 has thrown at them. If our sponsor does well, they are able to continue to support us into the future.
Some of the special things we have been blessed to do this past year is attending Ronald MacDonald House, spending the afternoon with some of the sickest children in our state. This is an honour to be able to spend a few hours and put smiles on their little faces.
We have also had days in Munno Para Shopping Centre, Parabanks Shopping Centre and Elizabeth Shopping Centre.
Car 98 was privileged to take a couple of young ladies to the school formal and was the lead car in the 2019 SA Variety Bash.
We look forward to the 2020 Bash taking our 1967 HR on its 14th Bash, and would like to congratulate George, Annie, Kate and the whole team involved in putting this year's event together under such extreme times. We look forward to spending this time with our Bash family and friends.