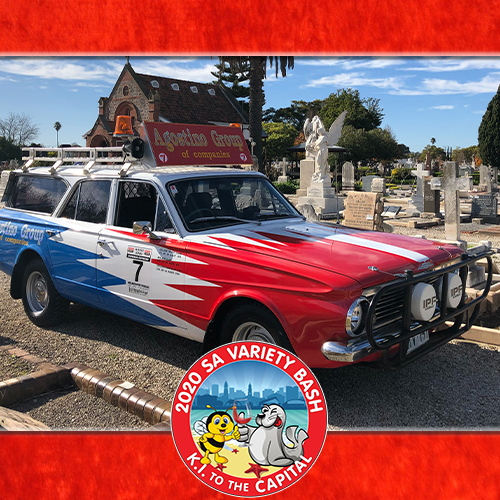 Car AMPM: 'Carl's Jnr Stars'
***GOLD SPONSOR***
Theme: Carl's Jnr Stars
Car: 1964 Chrysler Valiant AP5 Wagon
Crew: Brenton Stein, Bruce Clarke, John Antoniadis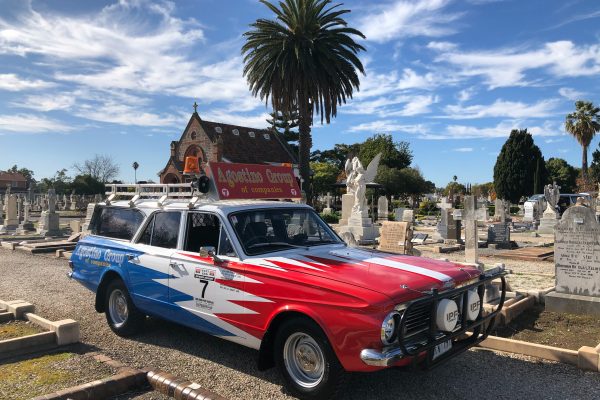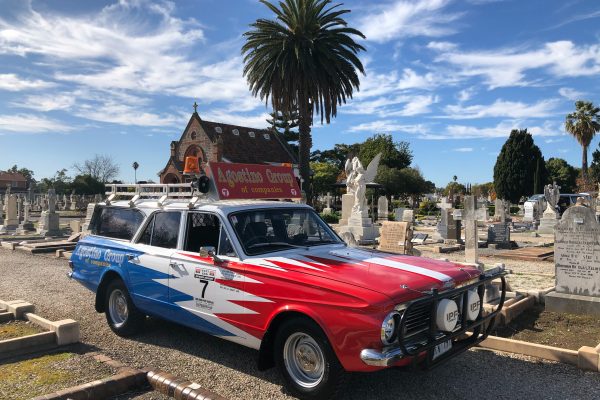 Team Bio
Brenton and Bruce are veterans of many previous Variety Bash events and although John is a Variety Bash virgin he is a veteran of the Variety 4WD events, so we will not need to be too gentle with him.
Frank Agostino will not be travelling in the Valiant as he is working as an official on this event.
This vehicle was saved from a "car graveyard" by the Agostino Group in 1994.
It was a "non-running junker" when we trailered it into the workshop, but after a lot of work and a coat of paint it participated in alternative bush motoring events from 1995 to 1999 with trips to Darwin, Fraser Island, Clare, Sanctuary Cove and Port Douglas. The old Valiant always performed well, taking the "Overall Winner" one year, and was driven home from each of the events, which speaks volumes to Chrysler reliability.
Due to business commitments and then a team tragedy, the vehicle went to pasture and was not used for 21 years, until we dug it out of the weeds this year to see if we could get it up for the 2020 Variety Bash.
Sitting around for 21 years has not been kind to the old girl, however with a lot of TLC and some of Bruce Clarke's special attention, it is good to go.
Getting this vehicle up and going has been dedicated to the memory of Travis Agostino who enjoyed so many good times in this vehicle on previous bush events.
Sponsors we would like to thank:
Special thank you to Frank Agostino and his group of companies, including the AMPM Service Station group and Carl's Jnr for allowing us to use the car and sponsoring its resurrection.
Also, a very special thank you, to Bruce Clark for his time and effort that he has put into preparing this vehicle.