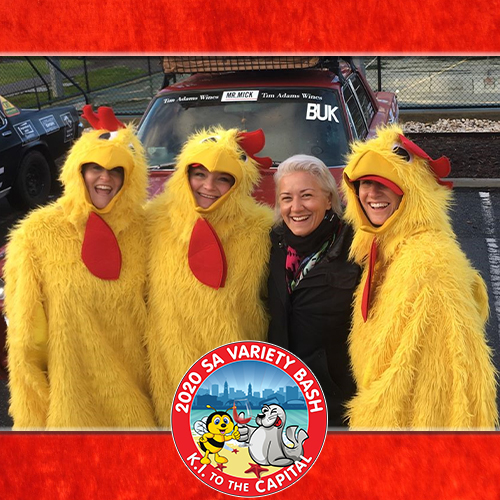 Car BUK: 'The Chooks'
Theme: The Chooks
Car: 1967 Dodge Pheonix
Crew: Kate Hobbs (Chookie Monster), Yvonne McMillan (Super Chook), Lauren Swan (Wonky Chook),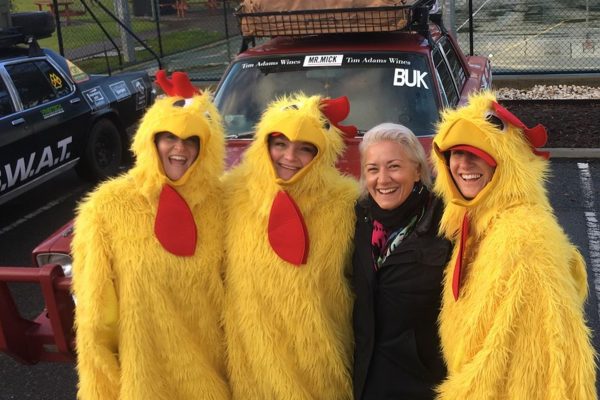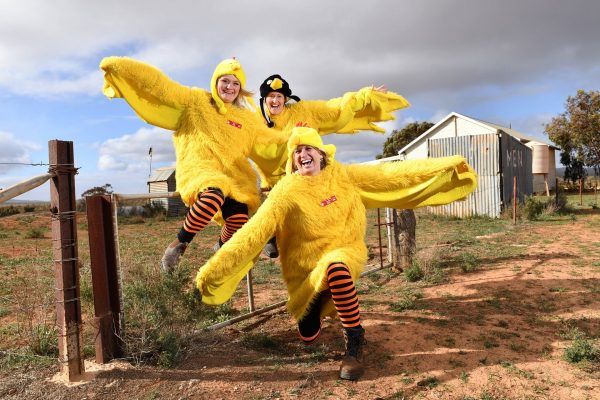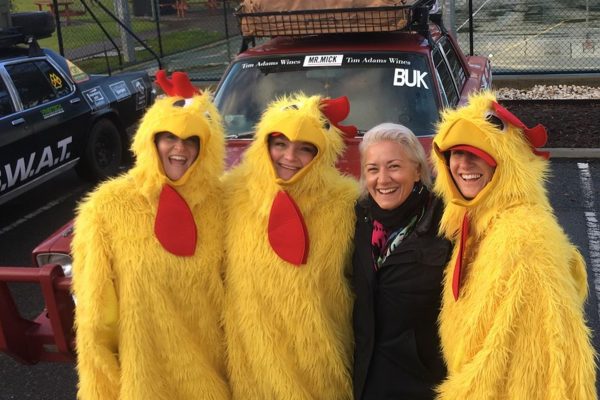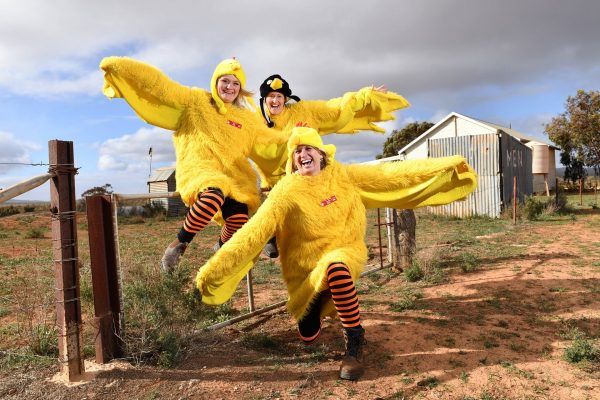 Team Bio
Brrrrrkkkkk
The chooks are back for another clucking good time.  The dodge is driving AND stopping like a dream and the flock is growing with Lisa the virgin hatchling joining the coup to free range across the waters to KI.
We look forward to another eggstraodinarily good time with the Bash family.  You will most likely find us on the dance floor flapping our wings.
Sponsors we would like to thank:
We'd sincerely like to thank our sponsors Mobius Wealth Management, Chris Scriva, Signature Wines, Sammells Financial Services Group and all the other incredible people helping us help the kids of South Australia.