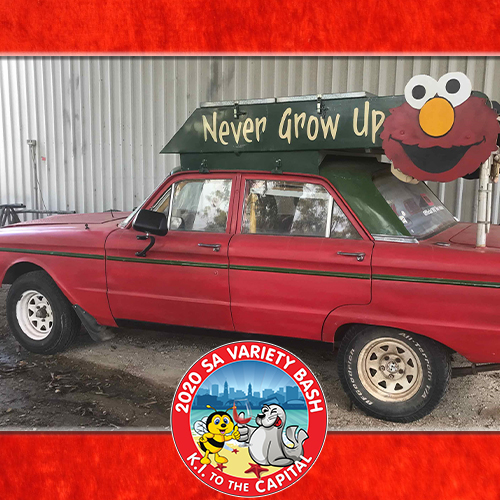 Car ELMO
Theme: ELMO
Car: 1966 Ford Falcon XP Sedan
Crew: Steve Davis, Ken Bradford, Yvonne Bradford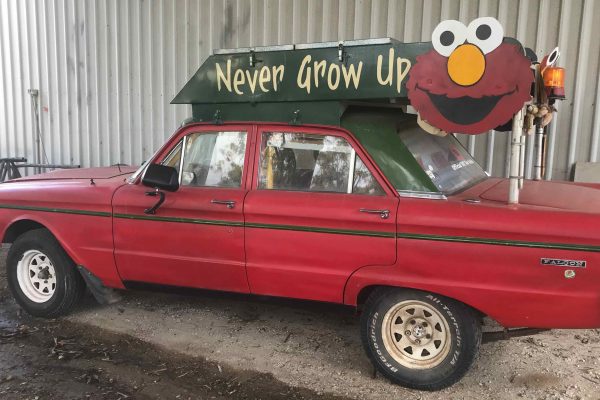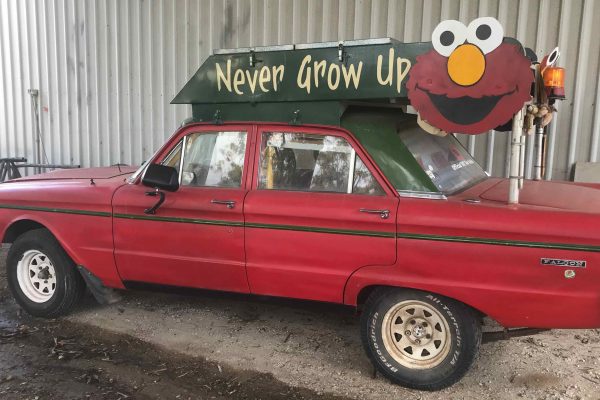 Team Bio
Hallelujah, we are Bashing and raising those funds, and a second hallelujah that I have a crew that has Bashed before. This is Ken's third and Chris's second. Chris was with Car Elmo last year and couldn't wait to get back, and Ken has previously been on a Bash with me as "Bond, James Bond". With luck on our side this year, and all the necessary repairs the XP has gone through since 2019, Car Elmo will not be lamenting at back of field. 2019 was not a great year for introducing ELMO to the fun of Bashing. If I recall, only day one we did not seem sort of assistance from the fabulous MW crews. Embarrassing for me, as we all know we all should have well prepared cars, but also a positive in getting to know the fabulous mechanics better. Elmo is ready this year, (fingers crossed) to bring lots of laughs and tickles to kids and Bashers in 2020.
PS: Oh so much for having a team that has been on a Bash before, Chris has moved aside to allow Ken's wife, Yvonne to join the team, at least we now can find accommodation with double and single beds.
Sponsors we would like to thank:
Sponsors, big and small, Clare Valley Cabins, Service Clubs of Clare, Clare Specsaver, Clare Caltex, O'Connor Harvesting plus the Clare Community.