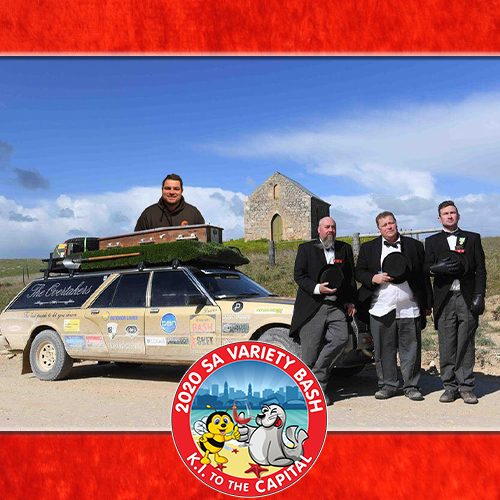 Car SKET: 'The Overtakers'
Theme: The Overtakers
Car: 1982 Ford Fairlane
Crew: Colin Kuchel, Damien Harris, Bodie Roberts, Dave Broughton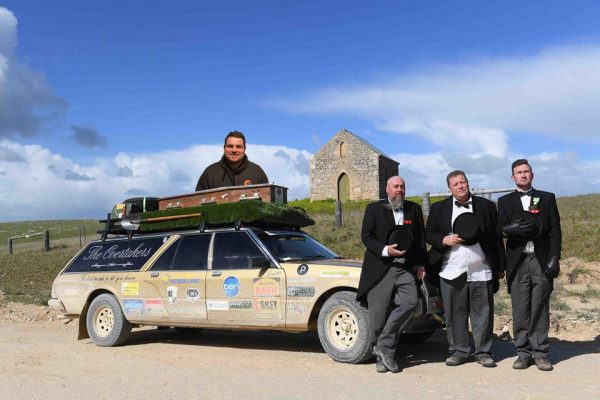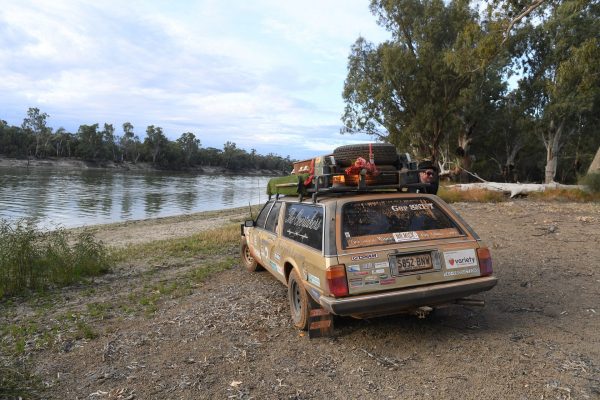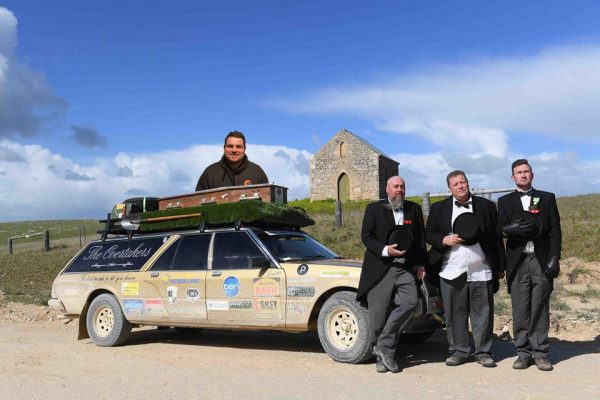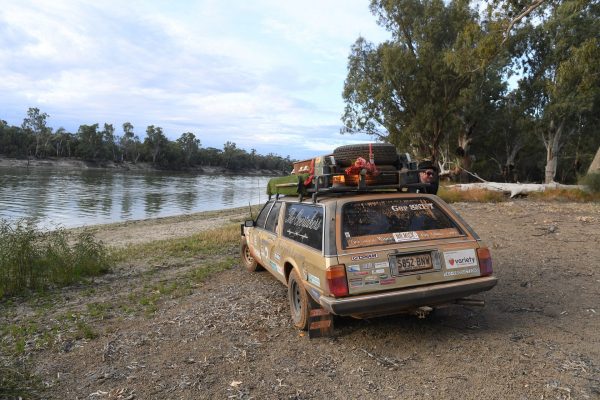 Team Bio
Col was introduced to Variety and the Bash in 2015, getting an invitation to join Sav McGill in VC1 and was immediately a Variety person. When Peter Howell, a veteran of 21 Bashes announced Car 351 was available for his "Swan Song" in 2016 it didn't take much persuasion to recruit Damo Harris and put in our own entry albeit in a "borrowed" car.  Car 351 was stickered up and the Dodgey Brothers were away, selling high quality items like Rolex's, fashion brand sunglasses and plenty more.
The Dodgey Brothers went into retirement after the 2016 Bash and Damo and Col recruited Davo Broughton for 2017.  A car was "donated" to Variety SA from Lorna Keam Funerals in Ouyen Victoria and with Rambo's help we acquired Car-SKET.  Plenty of work went into get it "Bash Ready" at Davo's OG Automotive and the ole girl did us all proud.  We were very honoured to be recognised by our fellow Bashers with the Bashers Choice Award, a Day Flag for celebrating the life of Rambo as Chair and hosting his "service", and OG Mechanicals hard work paid off as we were also awarded Best Presented Vehicle in 2017.  BUT nothing meant more to us than our Variety family, all our new found Bash friends and what you all do for South Australian kids and their families.
2018 came around and Davo decided it was his opportunity to put a spanner in the works by having a bloody heart attack and Damo and Col just couldn't do the Bash without their great mate Davo in the car – it just wouldn't be the same!  (Well he's also our mechanic and car prep guy so who are we kidding?  We couldn't do a Bash without him if we wanted to!)
2019 was just a little early for Davo's recovery BUT after a 2 year Bash hiatus, we are super excited to be back in 2020!!!  And with an additional crew member, Bodie Roberts – Car-SKET's own Bash Virgin.  Please keep an eye out for Bodes and do your best to help him become acquainted with all things Variety (and feel free to give him as much curry as you8 can.  Bodie is a great fella, has a big heart, a big foodie and an all-round good guy. We know he will bring a lot to the car and the Bash in general – welcome Bodes!
This year will certainly see a few variations for the Overtakers and Car-SKET but we will have the odd Bloody Mary and Espresso Martini on board and hope to catch up with all our old friends and new friends alike along the 2020 Bash journey.
Please keep an eye out for our Facebook page Variety SA Car SKET.  Oh and feel free to donate…..
Col, Damo, Davo and Bodie – The Over-Takers.