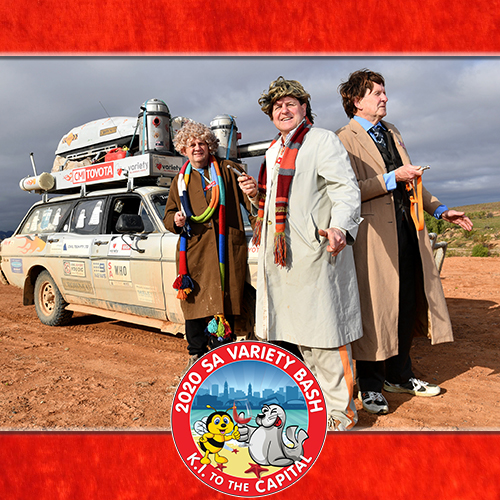 Car WHO: 'Dr WHO'
Theme: Dr WHO
Car: 1971 Ford Falcon
Crew: Chris Reynolds, Nigel Kiesewetter, Geoff Reynolds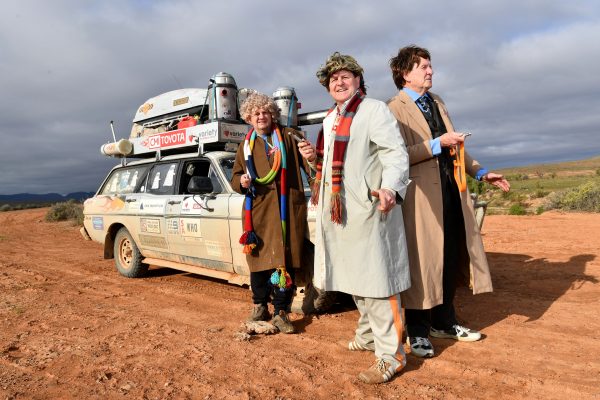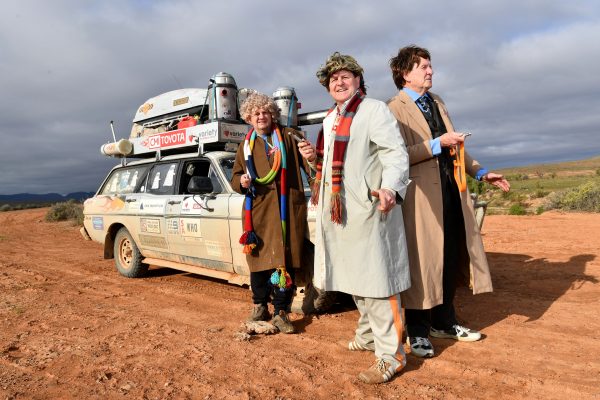 Team Bio
WHO is proud to again be involved in the 2020 Variety SA Bash following their debut at the 2009 National Bash and our crew over the TARDIS time travel; Dallas Newton, Russell Thomas, Lewis Reynolds, Geoff Reynolds, K9 and the Daleks.
A year and a bit fundraising, all for the kids, will culminate again in November 2020 when we join fellow Bashers on the special November Bash – KI to the Capital.
Who knows whether we are on time?
We particularly thank the previous Bash Chair Sandra "Boss" Lukin, her TENT 75 and the whole circus administration, MW1 Geoff Kilford and Richard Lloyd (sonic screw driver pointers) and other MW's and Sponsors. We look forward to welcoming new pandemic Chair George Belperio and his team of crisis planners and funny sidekicks.
WHO has travelled back in time to do the 2019 Bash again and forward in the TARDIS to enjoy the 2020 Bash, it was spectacular.
Throughout this tough year, WHO has not been able to hold functions, quiz nights, bowls, raffles or fundraising activities, however we have tried to continue our tin rattling (thanks to Hoggie's original inspiration) on the bridge for the footy and cricket, however limited.
We produced a video of Dr WHO eliminating the novel corona virus on the deserted streets of Adelaide and this epic will be released this year. (Expected to go VIRAL).
WHO luv's VARIETY?   Check WHO out on our Facebook page:   WHO Car 89 Variety SA Bash
Who would like to thank our super loyal sponsors and supporters:
ADELIN , AHD (SA), CREST Construction, Crownco, Civil Tech Pty Ltd,  DBYD SA-NT (Dial Before You Dig), MT Lawyers, IOCANE Innovative IT Solutions, Marion RSL, Darren Greatrex (printing) and of course, our family and the generous SA public who readily support Variety, especially the Adelaide Oval patrons.