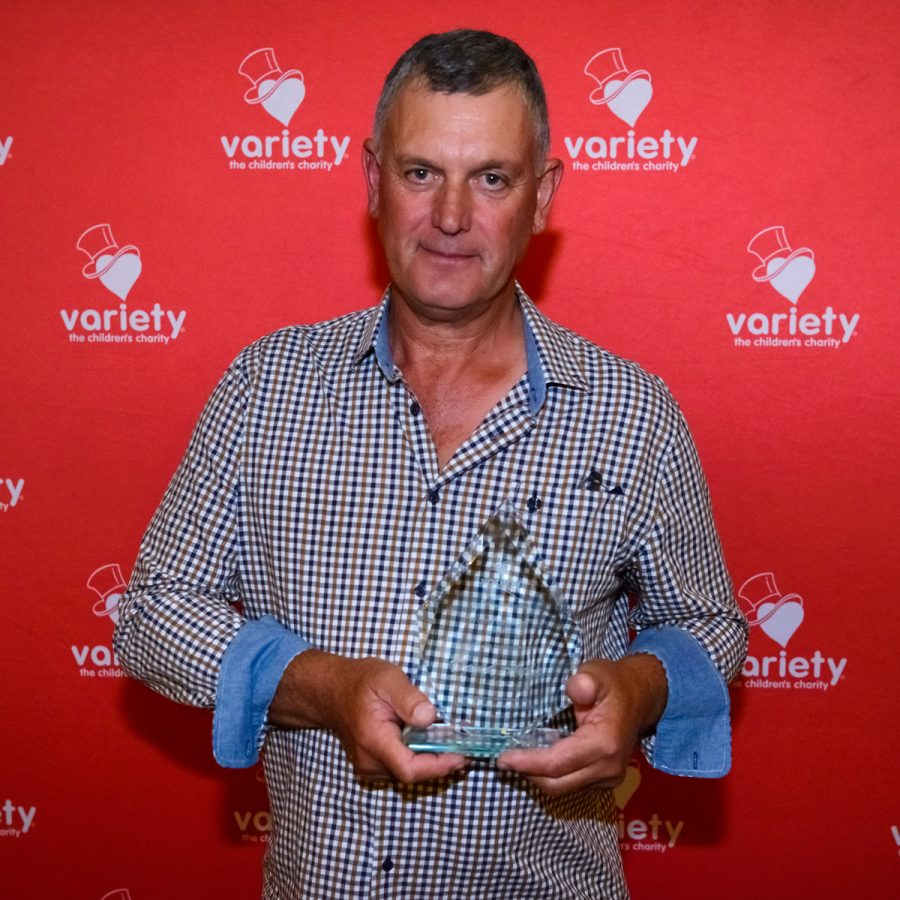 This award goes to a man who truly has a heart of gold and epitomizes the selfless spirit of giving.
David Ahola first became involved in Variety in 1996 as a volunteer Mobile Workshop official for the 4WD Challenge.
He enjoyed the comradery of the event graduating to lead the mobile workshop team, and continued on to participate in a total of 24 x 4WD events.
David spent 20 years on the 4WD Committee and he accepted the role of 4WD Chairman from 2012 – 2014, then again from 2017 – 2018 raising over $2.8million during his tenure.
He has also participated in 7 Bashes, as an entrant, mobile workshop and an Official.
His Company Argoweld were Gold Sponsors of the 4WD for 5 years.
In 2013 David was awarded the Tom Matters Award and in 2014 was presented with a Variety International Presidential Citation Award in recognition of his incredible dedication and commitment over so many years.