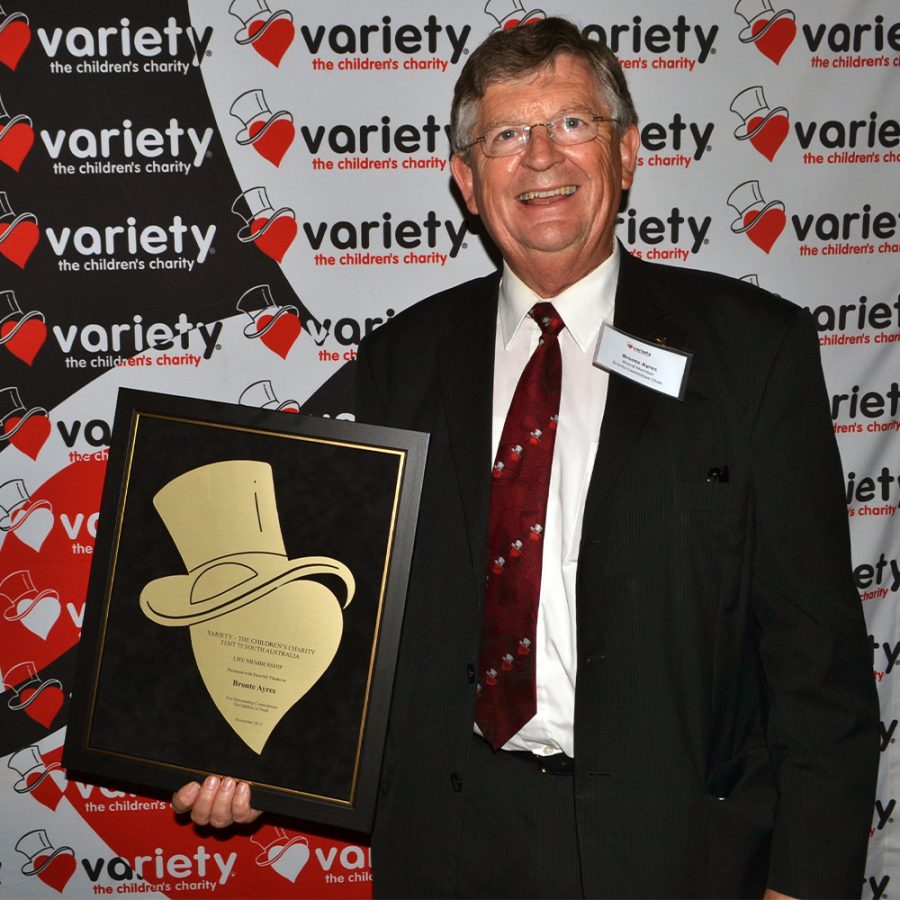 Dr Bronte Ayres is an esteemed clinical cardiologist and is widely respected amongst his professional peers.
Dr Ayres graduated from Adelaide University in 1971 and in 1972 he commenced post graduate studies at the Royal Adelaide Hospital before commencing advanced cardiac training in 1975. Dr Ayres was then awarded the National Heart Foundation overseas travel grant and went on to complete his advanced training at the university of Illinois, Chicago, USA in 1977 and 1978.
Since returning to Adelaide Bronte has worked primarily in private practice with senior visiting cardiologist attachments at the Flinders Medical Centre and the repatriation general hospital. For the last 30 years Bronte has tutored medical students at Flinders Medical Centre and has been supervising cardiology advance trainees at Ashford.
Running parallel to his professional career has been his devotion to Variety in South Australia. His list of achievements for our organisation and the children in need in this state runs deep.
He has been a member of the board since 2001 and was chief barker from 2005 to 2007
He has chaired the appeals committee for the past 9 years
He received a Variety From the Heart Award in 2005
He received a variety international presidential citation in 2011
He has been a medical official on the bash on 15 occasions
Similarly, he has been a medical official on the Variety 4WD Challenge on 10 occasions and rounded his commitment to the motoring events as a medical official on the inaugural Variety V2 motorcycle event.
Hon medical panel for Variety SA since 1995
Currently we have 11 life members and as such is a rare group within Variety. I am delighted to say we now have 12 and bestow life membership of Variety to Dr Bronte Ayres AM.