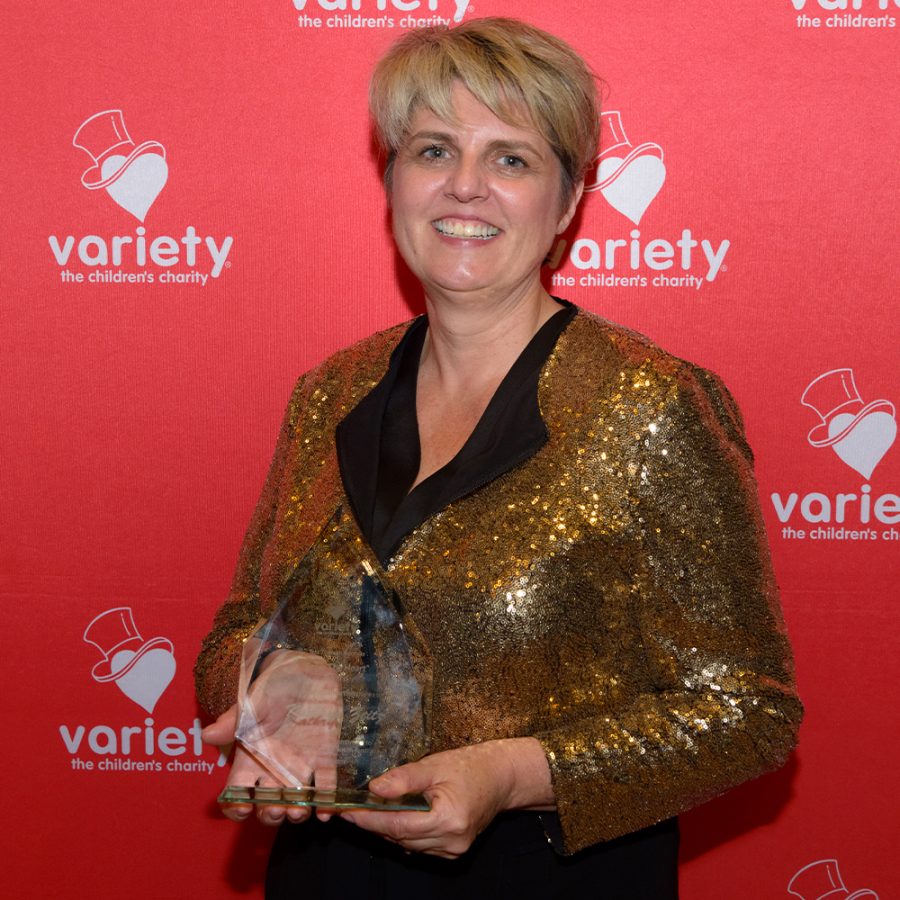 This individual award goes to a great woman of substance.
Dr. Kathryn Zeitz has been a Variety board member since 2008 and was chair of the SA Variety board from 2016 – 2017.
She currently sits on the Variety Australia board and also sits on our governance & audit committee.
She was instrumental in creating our volunteer recognition awards.
Kathryn and her husband have been Variety business partners for the past 18 years and major donors for the past 25 years, generously contributing their time and financial support.
This lady has participated in 14 bashes, both as an official and as a host in the vc1 vehicle.
She has also participated in two 4WD's  and two V2 Motorcycle Runs –  one as an official, and one as an entrant.