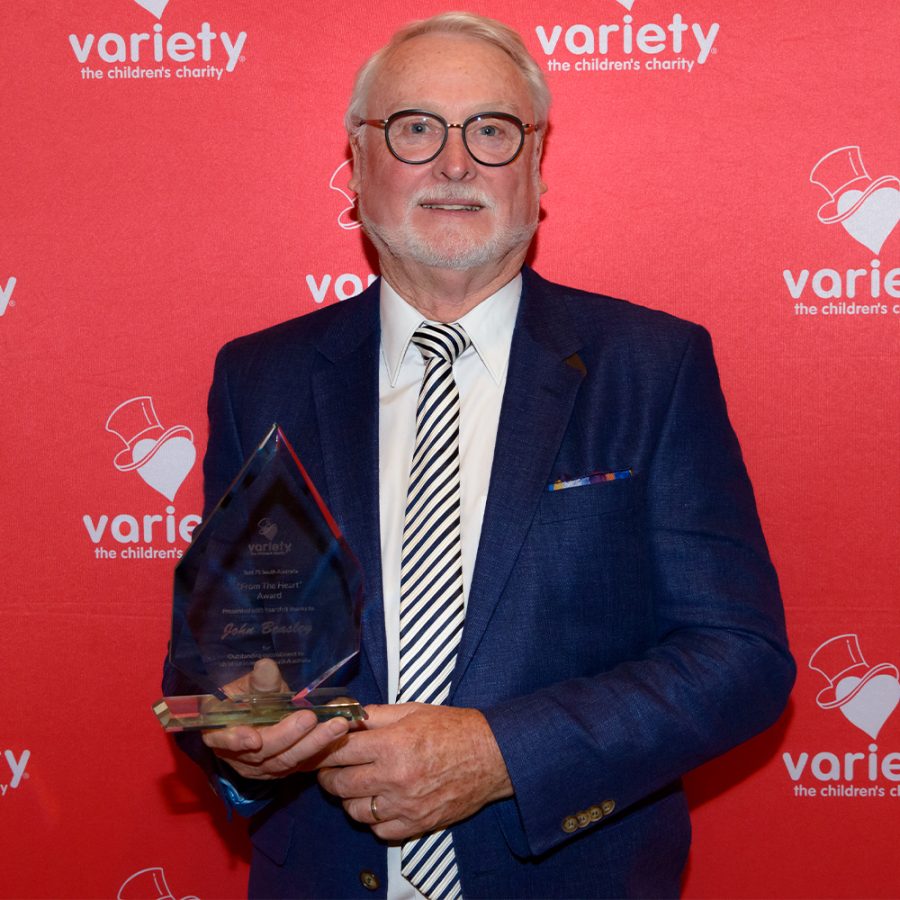 This award goes to a man who has been an active member on the Variety Annual Themed Ball committee for the past 10 years, giving hundreds of hours to prop building, and along with his wife and two sons, instrumental in setting up and pack down post event at the Adelaide Convention Centre.
In addition to his time, John has also supported Variety with considerable donation of products & auction items.
He has also participated in ten 4WD events – 9 as an official, and one as an entrant.
His company has been a 4WD silver event sponsor for the past 7 years.
He has also assisted Variety with 4WD route surveys, entertainment & fun stops, and sunset parties – providing, making and serving cocktails, and no doubt has sampled a few himself!