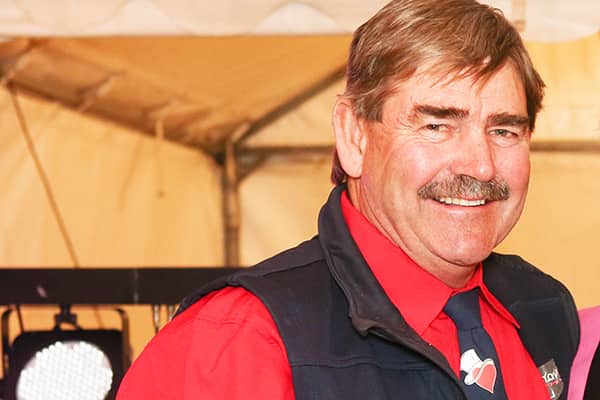 Les Burdett held the position of Curator at Adelaide Oval for 41 years, becoming an icon for Australian cricket and recently retiring in 2010.
In 2001, Les was awarded the Australian Sports Medal in recognition for Services to Cricket, followed in 2003 with the Australian Centenary Medal for service to the sport of Cricket and the turf industry. In 2008, he was awarded the medal of the Order of Australia for services to the turf management industry, charities and the community. His expertise is in demand at various venues around the world including India, South Africa and Kuala Lumpur.
Les continues to provide support to SACA as a consultant.
Les Burdett has been an avid Variety Basher for the past nine years. As a crew member of cars including Toro, Hay, CB1, CB3, LBW, KAOS. Les has contributed to raising hundreds of thousands of dollars for Variety SA.